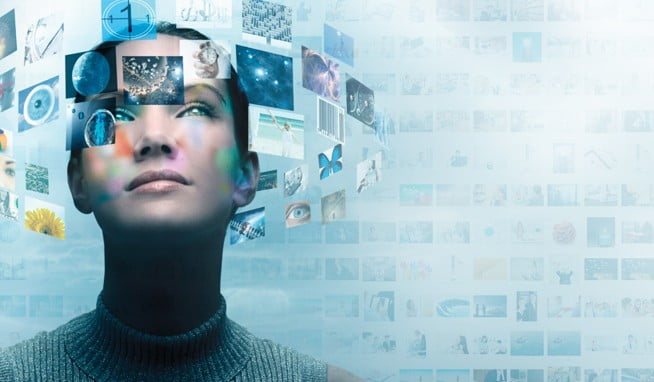 If you are an internet marketing professional or content marketing strategy maker, this article is a must-read article for you. Do you ever use images or visuals in your social media marketing? Are you ever wondering how you can use images to take your marketing to a whole new level? Please take a deep breath and read this article.
Images are the most powerful tool for social media marketing nowadays. You can achieve your desired marketing goal effectively and easily by learning the importance of images or image editing.
What Is Visual Social Media Marketing?
The definition may vary each other, but in general, we can say- that Visual Social Media Marketing is "The use of any kind of imagery to communicate visually or if you'll be able to use pictures or video to inform a story or share a message". This method has been doing for many years in social media marketing.
As human beings, it's in our nature to communicate visually. An image can attract people easily.
Why Are Visuals and Images So Much Important?
Now I am going to explain how most people began to participate in a blog, where they were able to write in long form and build a community around it. After that Facebook came, where posts became shorter, and then Twitter enters with a new scene of a 140-character limit.
So People have transferred from blogs to microblogs and now to multimedia microblogs. The only fundamental reason for this transformation is it is very much easy to communicate with pictures. With Instagram and Pinterest, one can easily and effectively communicate with images. Sometimes words are even totally unnecessary or simply a waste of time. Expert marketers say that the only thing which is shorter than a tweet or a post is a picture.
As A Marketer, What Kind Of Image You Can Choose?
There are various types of image-based online content that can boost your social media marketing as well as your business.
How we can use images or videos in different ways in your marketing?
You can make a short, snappy video; use image graphics; slides, or a Slide Share presentation; infographics, and text-based images to boost up your Social Media Marketing swiftly and effectively.
The following image contents get a lot of attraction on social media:
Tips

How-to

Quotes

Checklists

Infographics
If you want to share your images as much as possible, then you have to make sure it's helpful to your target audience first.
We have to remember that as human beings, images, videos, audio, or text are attached to us. People make their decisions and then take action swiftly when influenced by images. But textual content does have not such an influence on us.
One technique is you can create a 'how to' image for your targeted readers.  Another great option is to attract people with graphic content. You don't have to provide the whole procedure, instead of adding a call to action button so that people can click through your blog, Facebook page, or Pinterest page easily.
On Facebook, if you want to build engagement or get quick feedback, the image should be one that people will share, and discuss rather than click through to your blog. If you are tactical enough, you can get some really mind-blowing results in a shorter time.
Know the Elements of Great Visuals:
If you can create content that helps and inspires people, it will be great. For a more shareable issue, creating current content to coincide with breaking news, a celebration or a happening can create a buzz more effectively.
Importance of Image Editing On SMM:
The impact of images on our minds is massive. A human being will simply relate to visuals, symbols, infographics, and photos more effectively and easily than text. Our eyes consume almost 80% of our brain's energy, through seeing. So, visual memory forms a very important part of our understanding and data. Do you ever notice that it's easier to recollect or grasp info once it's conferred at the side of visuals?
Expert Social media marketers are very much concerned about this fact and they additionally use this data to influence social media users in an effective way. So we can say that any social media selling campaign isn't complete without the usage of apt and appealing visuals. Expert Social media marketers using real-life pictures, icons, animated photos, or other visual components.
Facebook, Instagram, Tumblr, Pinterest, and such different blogging or social media platforms are giving emphasis and running on just one crucial issue and that's the use of pictures. Without realistic or attractive pictures, a weblog post seems to be a dry sort of desert. Images make your timeline and blog posts appear to be more fascinating and lively which can easily draw the attention of mass people. So, visual communication has become a key to a successful social media strategy.
Nowadays, social media users, marketers, and graphic designers use a lot of online and offline image editing tools. These image editing tools are too much effective for social media marketers.
Social media marketers have to design images for several social media platforms as part of their marketing purposes and strategies. Different social platforms have different image criteria for uploading
Without using these tools, it is very much tough for social media marketers to finish the entire social media marketing process within the deadline.
Some Image Editing Tools for Social Media:
Considering this norm, we have prepared a list of some image editing tools, which will be very helpful for social media marketers. If you can learn how to use these tools, I am sure it will help to boost your marketing performance more effectively.
Canva – If you are afraid of using complicated design software like Photoshop, you will love Canva. This platform is a one-stop design source for beginners and beyond. It will make your task of creating beautiful posters, invitations, cards, website graphics, or even multiple-page presentations very much easy. You can also edit your own pictures with this platform. What's even better is that it's free. To start you can choose one of the many templates available to you or start with a blank canvas as well. This is where you can learn the tools and techniques necessary to make and edit the perfect photos for your business.
VSCO (pronounced Visco) Cam -VSCO stands for Visual Offer Company. Urged as a new Instagram for photographers, this app provides all types of choices for making filters, saturating pictures, adjusting the temperatures, and applying shadows and film grain as well.
Snapseed Mobile -This app is especially for image editors who desire a burst of color in their footage. You can boost color, enhance your distinction and regulate the brightness of specific aspects of a picture easily by using this app. This app has an AutoCorrect feature which makes it easier.
In social media, there is a huge demand for originality so the social media platform appreciates images that are original and interesting. And copied images may violate copyright acts too. So, we have listed some major image manipulation and graphic designing tools which can ensure the original picture. At last, I hope this will help you to improve your social media marketing.