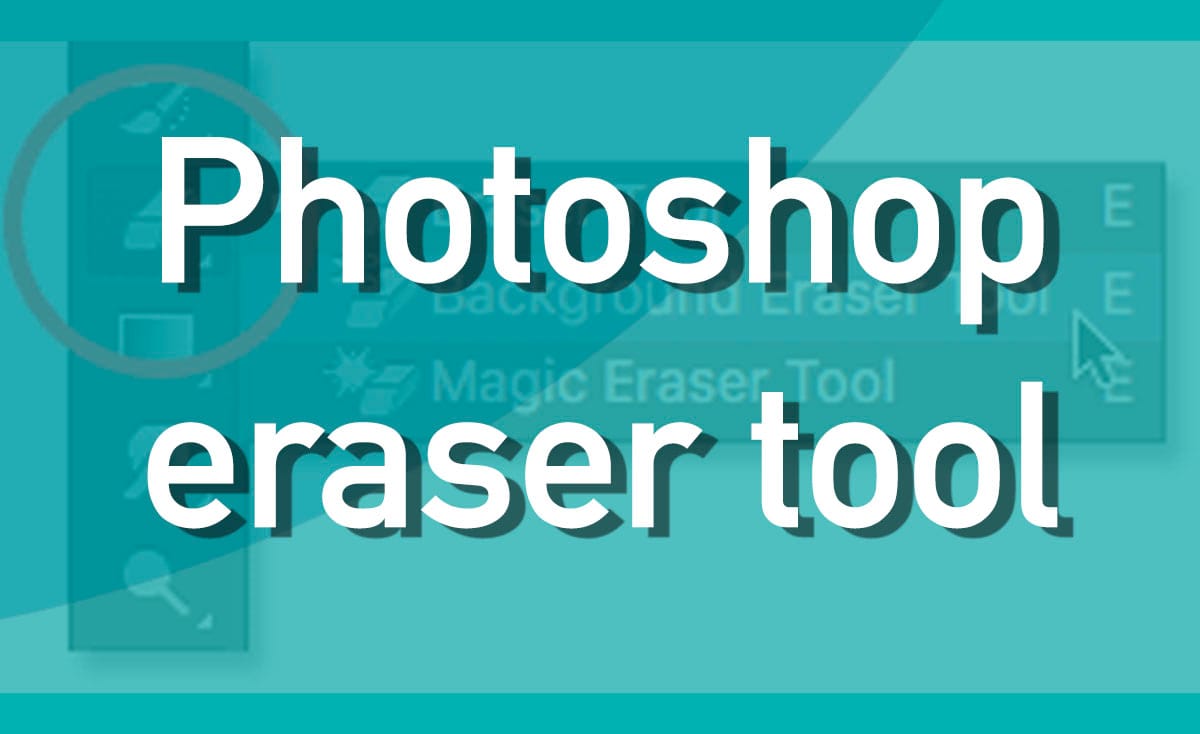 Photoshop software is widely used in the Design Art sector/ Digital art/ Photography work/ Digital studio etc. It has many tools for doing the work in these sectors. The eraser tool is one of them. This tool is so much important and helpful for an image editor or designer.
Eraser tool:

Photoshop eraser tool is found in the toolbar of the Photoshop tool plate. It is shown on the second assembly of the tool plate on Photoshop. The eraser normally looks like a brush tool which is wipe out pixel form background from the image.
Types of eraser tool:
Eraser tool has three types
Eraser tool: This tool removes pixels or transparency the color from the image background.
Background eraser tool: This tool helps you to removes the Background color from an image or layer.
Magic eraser tool: This is an extraordinary helping tool that is usually working on clicking by mouse but no need to drug on image.
Having these three types of Eraser tools specifically works on three modes as Brush (normal edges), Pencil (strong edges), and Block (equal brush size).
Why we need this tool:
Eraser tool basically needs for changing Background from layer, deleting the unexpected color or parts on the image, for hair masking, felling color back part on the image, and many other works.
How it works:
We can use it by following this instruction-
First we need to click on the eraser tool from the Photoshop tool plate.

Then we need to point out that the color which we want applies to our background or select a Layer in locked transparency.

Next from the option bar we need to select the mode setting like Brush and Pencil.

We need to be careful in the system of opacity and flow.

To erase the background then we need to click the left column of the snapshot from the History panel and drag the mouse through the area which we want to removes.
Request for a quote
get the quote within 30 minutes.
[cf7form cf7key="quote_request"]