If you need of best clipping path service provider for high volume e-commerce, head-shot/wedding photo retouching, and background removal and clipping path, we have exactly what you are looking for. Hi-Tech BPO Services is an India based full service photo editing company that provides professional photo retouching services across the world. It has a team of experienced and skilled professionals who can deliver the hand-drawn clipping path or vector path for that perfectly edged product photos. We specialize in single, advanced and multiple clipping paths. Hi-Tech BPO Services is mostly trusted by various digital agencies, photographers, eCommerce and online retailers.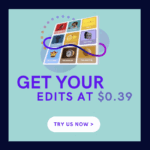 Our clipping path services include:
Image enhancement service
Simple Retouch service
Color Correction service
Cleaning, Removing creases, Airbrushing, etc service
Checkout the Before and After Samples of project completed:
Before clipping path service:
After clipping path service:
Before clipping path service:
After clipping path service:
Apart from the above services Hi-Tech BPO Services is a fully functional outsourcing company which has operating since 1992 and successfully completed many projects from US, UK, Europe, Middle-East, Australia and other developed countries.
So if you have a clipping path service requirement, outsource it to us and we will efficiently provide image clipping path service and photo editing and retouching services at an affordable cost.
https://www.clippingpathsource.com/wp-admin/admin-ajax.php
https://www.clippingpathsource.com/which-is-the-best-clipping-path-service-provider
yes