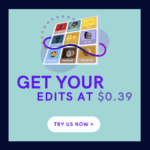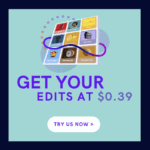 Image ghost mannequin services
Image manipulation / neck joint service or ghost mannequin service is called the method of altering a genuine photo to create performance or idea of our mind's eye in photographs. Its turn out by add more interest, edit colors, use other proportions or removing the bad collecting elements improving the price of the images. There're some photos which represent incredible illusion enforced in a practical mode and as well harmful results image manipulations. These modified photos are usually proposed to have some wonderful judgment with their spectators. Not single for the digital picture to highlight several attractive particulars and blending actual photos with inspired colors, every kind of injured picture may be fixed with color. With Image manipulation work, white and black images can be exchanged into beautiful and extra ordinary look on image. For providing a new looks in old or damaged fixes of cloudy images, image manipulation methods are used cleaning up.
The sectors where Image manipulation can work excellently are pointed below:
The advantages masking images are that no require making every choice of the film of images whereas Photo-shop does it for us and we may resize or transform it as our necessities. Although it isn't so easily performing, there're high advocated ways to do these jobs absolutely. Uses of Photo-shop mask:
Image manipulation may be accustomed form promotional aimed companies.
Every personal image may manipulate.
Book covers, broachers design, magazines, advertisement and album.
Special events and Weddings.
Industrial and Commercial photographs, Family photographs, Architectural photographs, Accessories photographs and Artistic photographs etc.
Clipping Path Source (CPS) Photo Manipulation Service / Neck joint Servi Details:
Free Trial checking class of photo manipulation work.
Twenty-four or seven days client endure.
We may remove or add people into the photo.
Also can get rid of perfectly every sort of disturbing spots or objects.
Glamorize and get rid of the creases on the clothes of the examples.
To enhance the changing range of a photo.
To clean-up cancels and clean.
You can obtain amazing contrast and solidity in your white and black photos.
Clipping Path Source (CPS) services for both global and local customers.
Checked security of the customer's photos.
We're usable with you till you aren't getting wonderful all right level within point in time.
Last word is that the just edging is your mind's eye to how you need to look your photo and the higher quality guarantee is ours.
Who Usually Takes This Service?
E-commerce websites
Annual Reports
Printing
Ad Agencies
Magazines
Other different websites use this service.
It's very simple ordering your necessities, transfer your sample distribution and miss a mail to info@clippingpathsource.com.