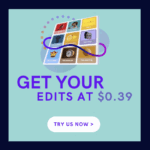 Photo Enhancement
Clipping Path Source (CPS) is a professional outsourcing company which provides premium class of highly normal Photo Enhancement and Photo Editing works with color chastening. We may offer tremendous photo enhancement works photographs by insulating or getting rid of undesirable fields of photos/ images. We usually deal our works with Photo Industry, Printing more Industries, Advertising Company, Jewelry, Modeling Company, and Publishing Company. Our major relating to part is to balance color and enhancing photo.
Our original photo editing designers or photo enhancements who may influence lots of productive design add originate mind. Our highly gifted professional, skilled and dedicated specialists or creators always use the most recent photo enhancement methods providing the most first-class photo enhancement woks. Our scheme is involving with the originate ideas daily modern others providing the excellent superior photo enhancement works to our world customers in standard foundation within the lower limit change of mind at competitive costs.
What you will get from us for Photo Enhancement?
Get rid of tears, creases, scratches, folds, stains and more

Re-establish colors and faded tones looking unique

Taking away of discoloring and proper color changes

Focus on and show up ensuing inside information

Transform white and black to duo-tones and Triton

Effortlessly Color photographs in conformity with your specs

Marge multiple or Combine images

Add or get rid of objects from the setting

Enhance Image sharpness, intensity and disparity