Vectorize your images
Convert raster images like PNGs, BMPs and JPEGs to vector graphics (SVG)
We use the latest version of Illustrator software to have the best effect
How it works
Raster to vecetorization is done by converting the pixel information into simple geometric objects. The most common thing can be seen is that edge detection areas of the similar or same color or brightness, which are then converted as curves, lines or circles. Learn more ->>
Raster Graphics
A raster graphics image is allocated as a rectangular grid of pixels, where each point (or pixel) has combined color value. Apparent quality can be lost while changing the size of the raster image.
Learn more ->>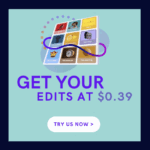 If you feel like to collect your digital pictures into any graph you favor. The way in which means you protect your minutes provides you the range to change the picture. Your watch stores pictures like pixels of a diversity of insignia. Raster Pictures is able to abridge during the help of an editor to assist change pixels. On the additional side Vector similes are collective as forms which know how to be distorted in the direction of bitmaps merely for the cause of survey display. The final is additional on hand to take mind and permits a figure of cutting individuality such as resize, shift, delete or turn. Clipping Path Source (CPS) worldwide powerful in the armed forces of vector to raster photo alteration and also be able to take to you a worshippers of linked services including Photo Retouching, Clipping Path, Image Manipulation, Image Masking, Picture augmentation, Photo Editing, Vector to Raster Photo, Picture stitching and Picture Shading.
Swollen bitmap penalty in an overcome of ease still as you can build it whiz absent of a vector picture through no stoppage at all. Clipping Path Source (CPS) is single of the important aspects to be cautious when pictures or text need to be changed later. It can be difficult to modify a raster picture where a vector picture simply is able to be griped. To modify a raster image, primary you need changing every one pixel which includes the image, which might be a huge job. We greeting to you at Clipping Path Source (CPS) for your wants that the armed forces ofvector to raster photo. We use the marker tool by give make a vector photo. As fine, we help you to build the most outstanding quality photos during exchange raster to vector through our vector configuration software agenda.
You as well can make bigger, pinch and wind a vector images as you satisfy devoid of any disgrace. If you hope 3D symbol, your images need income in vector figure. Rotate your images, move your photos, make mirror photos or make difficult photos. Switch your vector to raster image & make catalogs, brochures and logos. Expand a poster to notice magnitudes during the like simplicity. Keep up lifelike fineness through scheming over to the vector photos. Clipping Path Source (CPS) has the selection of online talk to speak all regarding your supplies and create you free beginning any of your doubts. We powerfully faith that a lifelong family member entirely depend on combined grateful and consider.
Image Vectorizer
Upload your images below