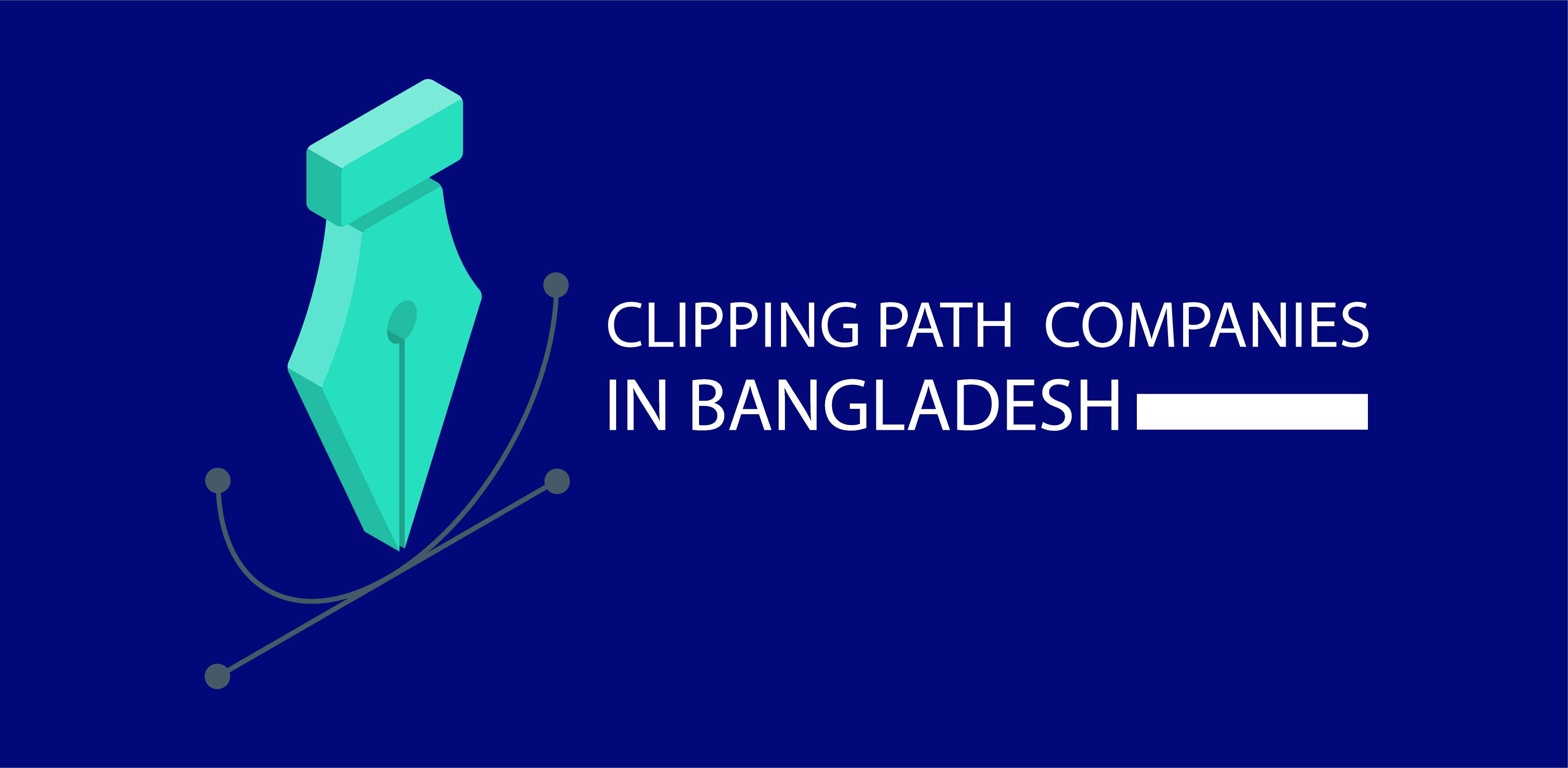 Clipping path companies in Bangladesh and the broader Indian subcontinent have become integral players in the global graphics and image editing industry. These companies offer a range of image editing and manipulation services, with clipping path services being a central component of their offerings. In this comprehensive discussion, we'll delve into the significance of these companies, the services they provide, their unique advantages, and some of the challenges they face.
Clipping Path Services Defined
At its core, a clipping path is a technique used in image editing to meticulously outline a specific object or subject within an image while separating it from the background. This process is indispensable for various purposes, including background removal, object isolation, and composite image creation. Clipping path companies employ specialized software tools like Adobe Photoshop and Illustrator to create precise paths around objects in images.
Services Offered by Clipping Path Companies
Clipping Path Services:

Basic Clipping Path: This involves creating a precise path around the subject or object to isolate it from the background. It is a fundamental service offered by these companies and serves as the foundation for more complex image editing tasks.
Complex Clipping Paths: For images with intricate or detailed subjects, such as those with fine hair or fur, clipping path companies employ more advanced techniques. These may involve detailed masking to ensure that even the smallest elements are preserved while separating the subject from the background.

Image Masking:

Layer Masking: This technique is used when a subject has soft or semi-transparent edges, like hair or smoke. Layer masking allows for precise isolation of such elements while preserving their intricate details.
Alpha Channel Masking: Particularly useful for subjects with translucent or transparent backgrounds, alpha channel masking creates a mask based on the object's transparency level.

Image Retouching:

Color Correction: Clipping path companies often offer color correction services to enhance the overall color balance and accuracy of an image.
Blemish Removal: Removing imperfections, scars, or unwanted spots from portraits and product images is a common image retouching service.
Enhancements: Image retouching may also include enhancements like skin smoothing, teeth whitening, and wrinkle removal, among others.

Shadow Creation:

Natural Shadows: Companies can create natural-looking shadows to give isolated objects a realistic appearance, making them appear grounded on a surface.
Reflection Shadows: Reflection shadows are added to create a reflective surface beneath objects, lending a sense of depth and realism to the image.
Significance of Clipping Path Companies in the Region
Cost-Effective Services:

Labor Costs: One of the key reasons for the popularity of clipping path companies in Bangladesh and the Indian subcontinent is the relatively lower labor costs compared to Western countries. This cost-efficiency makes it attractive for businesses and individuals seeking high-quality image editing solutions without breaking the bank.

Skilled Workforce:

Proficient Designers: The region boasts a large pool of skilled graphic designers and image editors who are well-trained in various image manipulation techniques, including clipping paths. Many have received formal education and training in graphic design and related fields.
Attention to Detail: The attention to detail and commitment to precision among these professionals contribute to the high-quality output they consistently deliver.

Outsourcing Hub:

Global Reach: Bangladesh and countries within the Indian subcontinent have evolved into outsourcing hubs for image editing and graphics-related work. International companies from diverse industries frequently outsource their image editing requirements to these companies due to cost-efficiency, quality, and quick turnaround times.
Diverse Clientele: These companies serve a broad clientele, including e-commerce businesses, photographers, advertising agencies, and publishers. Their ability to adapt to the specific needs of different industries has contributed to their success.

Quick Turnaround Times:

Meeting Deadlines: Clipping path companies in the region are known for their agility and ability to meet tight deadlines. The combination of a skilled workforce and efficient workflows allows them to deliver results promptly.

Quality Assurance:

Stringent Quality Control: Many clipping path companies in Bangladesh and the Indian subcontinent have established rigorous quality control processes to ensure that the final output meets the client's expectations in terms of accuracy and quality.
Multiple Rounds of Review: These companies often implement multiple rounds of review and quality checks to catch any discrepancies or errors before delivering the final edited images.

Accessibility:

Time Zone Compatibility: The region's proximity to Western time zones, particularly Europe, makes communication and collaboration more accessible and efficient for clients from different parts of the world.
English Proficiency: A significant portion of the workforce in these companies is proficient in English, which further facilitates communication with international clients.
Challenges Faced by Clipping Path Companies
Data Security Concerns:

Client Data: Handling sensitive client images and data requires robust data security measures to protect against data breaches and unauthorized access.
Intellectual Property Issues: Ensuring that clients' intellectual property rights are respected and safeguarded is essential to building trust in the industry.

Cultural and Communication Challenges:

Diverse Client Base: Working with clients from diverse cultural backgrounds and languages can lead to miscommunication and misunderstandings, which must be navigated carefully.
Client Expectations: Aligning with the specific expectations and preferences of clients from different regions can be challenging but is crucial for customer satisfaction.

Quality Consistency:

Maintaining Consistency: As the demand for image editing services grows, maintaining consistent quality across a high volume of projects can be a challenge. Clipping path companies must invest in training and quality control to address this issue.
Clipping path companies in Bangladesh and the Indian subcontinent have solidified their position as vital players in the global image editing industry. Their ability to provide high-quality, cost-effective services with quick turnaround times has made them go-to destinations for businesses and individuals seeking professional image editing solutions. The region's skilled workforce, proficiency in image manipulation techniques, and accessibility to international clients have contributed to their continued growth and success. However, they must also address challenges such as data security, communication barriers, and quality consistency to maintain their reputation and competitiveness in the industry.