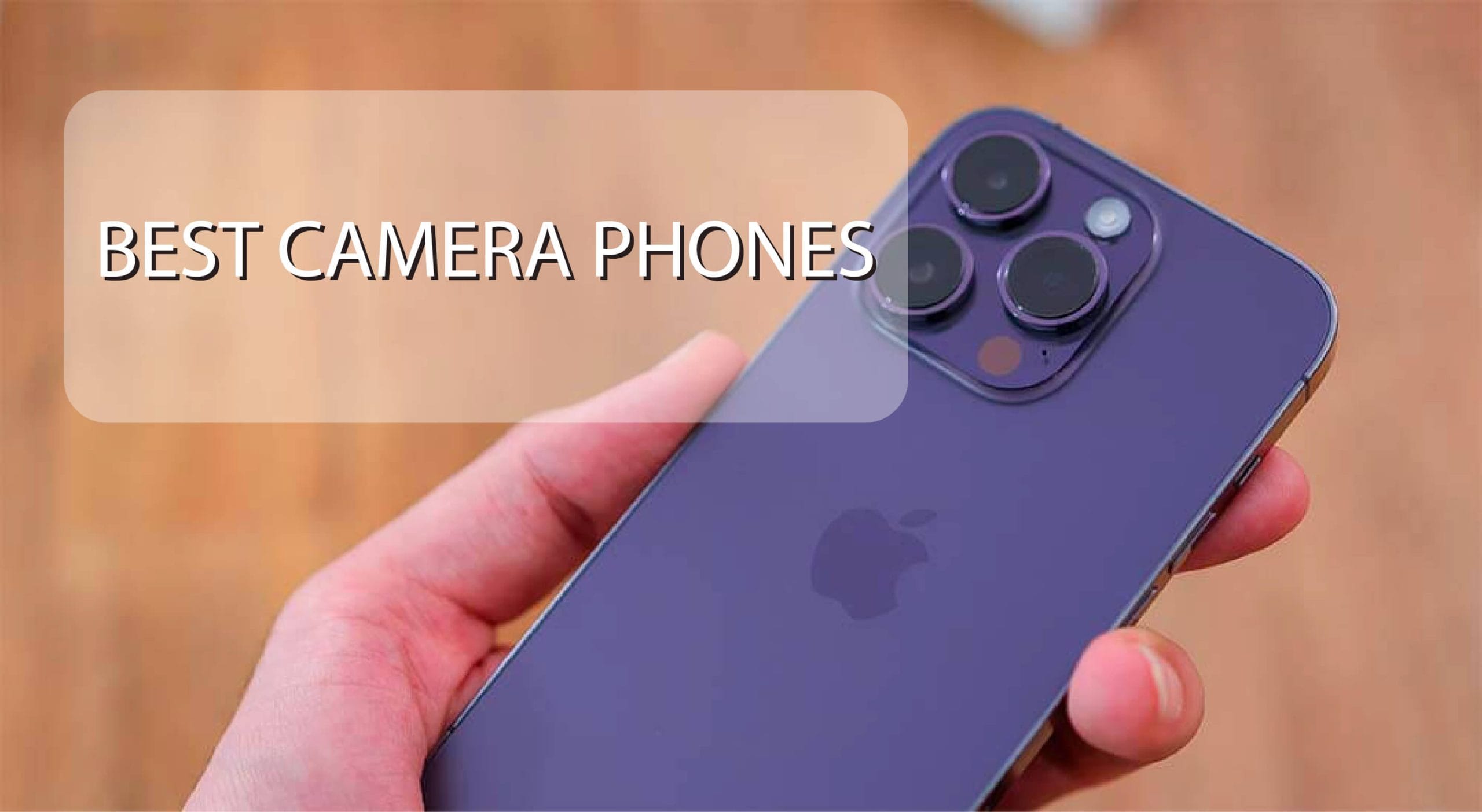 The best camera phone in 2022 and 2023: What is the best camera phone for photography?
Looking to capture stunning photos and videos without lugging around a bulky camera? Look no further than the best camera phones! These top-of-the-line devices feature advanced imaging capabilities that rival even traditional cameras, allowing you to capture breathtaking shots with ease.
Whether you're a seasoned pro or a budding photographer, these smartphones are sure to impress. With high-quality lenses, powerful sensors, and intuitive controls, they're perfect for snapping everything from sweeping landscapes to up-close portraits.
So why wait? Upgrade to a cutting-edge camera phone today and start capturing stunning photos and videos that are sure to impress!
The world of camera phones is constantly evolving, with new technology being released all the time. Keeping up with the latest handsets and features can be a challenge, but fear not – our phone rumors hub has got you covered. In the meantime, we've put together a list of the top camera phones available right now, catering to a range of budgets and needs.
The beauty of camera phone technology lies in its convenience. The best camera phones combine powerful sensors with sophisticated computational photography features, resulting in stunning images that are processed in milliseconds. For instance, the Samsung Galaxy S23 Ultra boasts an impressive 200MP sensor, surpassing many professional cameras. These features improve aspects such as sharpness and white balance, producing images that are as good as those taken by traditional cameras.
Of course, camera phones still have a way to go before they can match the image quality of the best DSLRs or mirrorless cameras. However, where they excel is in their compact size. Even the best compact cameras can take up most of your pocket, while the best fold phones like the Samsung Galaxy Z Flip 4 and Samsung Galaxy Z Fold 4 are incredibly compact and easy to carry.
So why wait? Upgrade to one of the best camera phones on the market today, and enjoy the perfect combination of cutting-edge technology and pure convenience.
When it comes to selecting a camera phone that strikes the perfect balance between price and performance, the Google Pixel 7 Pro stands out as an exceptional option. However, it's important to note that not everyone prefers Android as an operating system. For those who are fond of Apple devices, the Apple iPhone 14 Pro offers an equally impressive camera and performance.
If you're someone who likes to explore unconventional options and doesn't mind the operating system, the Samsung Galaxy Z Fold 4 is an excellent choice. It's widely regarded as one of the finest foldable camera phones available in the market today.
Ultimately, the decision to choose a camera phone depends on individual preferences and needs. But, it's always wise to research and compare features before making a final purchase.
1. Google Pixel 7 Pro: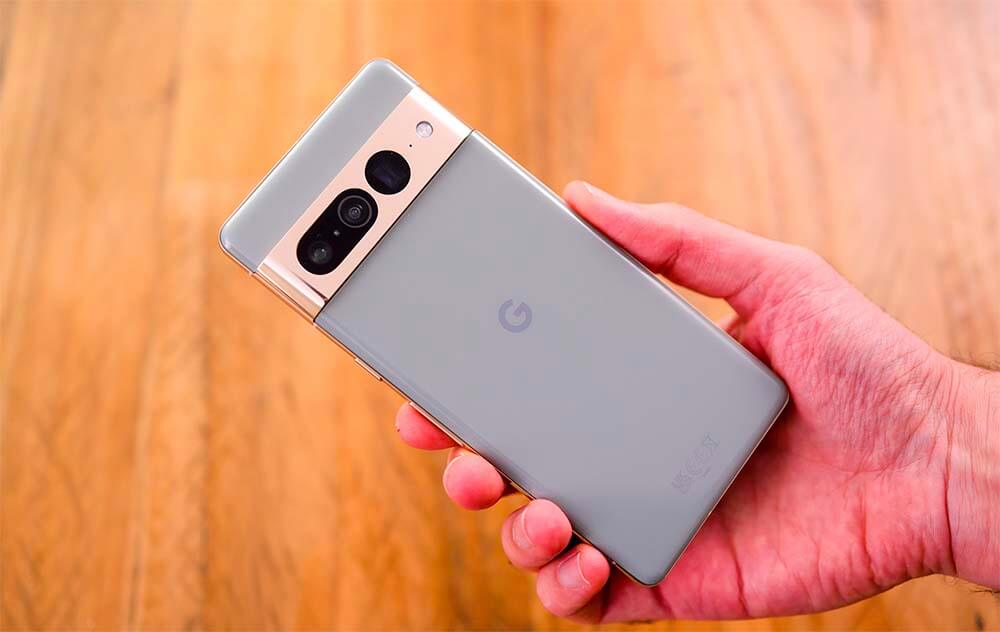 The Google Pixel 7 Pro stands out as the unrivaled camera phone champion in its price range, boasting a camera system that puts similarly priced phones such as the iPhone 14 to shame. It even manages to outperform the more expensive iPhone 14 Pro in some key areas, making it an excellent value proposition for photography enthusiasts.
While the RAW capture on the Pixel 7 Pro may not be as impressive as some of its peers, the phone's ability to capture stunning shots in point-and-shoot mode is nothing short of remarkable. The software processing algorithms employed by Google further elevate the quality of images captured, producing stunning results that are sure to impress even the most demanding users.
Aside from its exceptional camera capabilities, the Pixel 7 Pro also impresses with its sleek design and top-notch hardware, including a gorgeous screen and future-proofing via continued software updates. Though it may encounter some minor hiccups in terms of connectivity, the overall package still represents excellent value for those seeking a flagship smartphone that delivers exceptional camera performance without breaking the bank.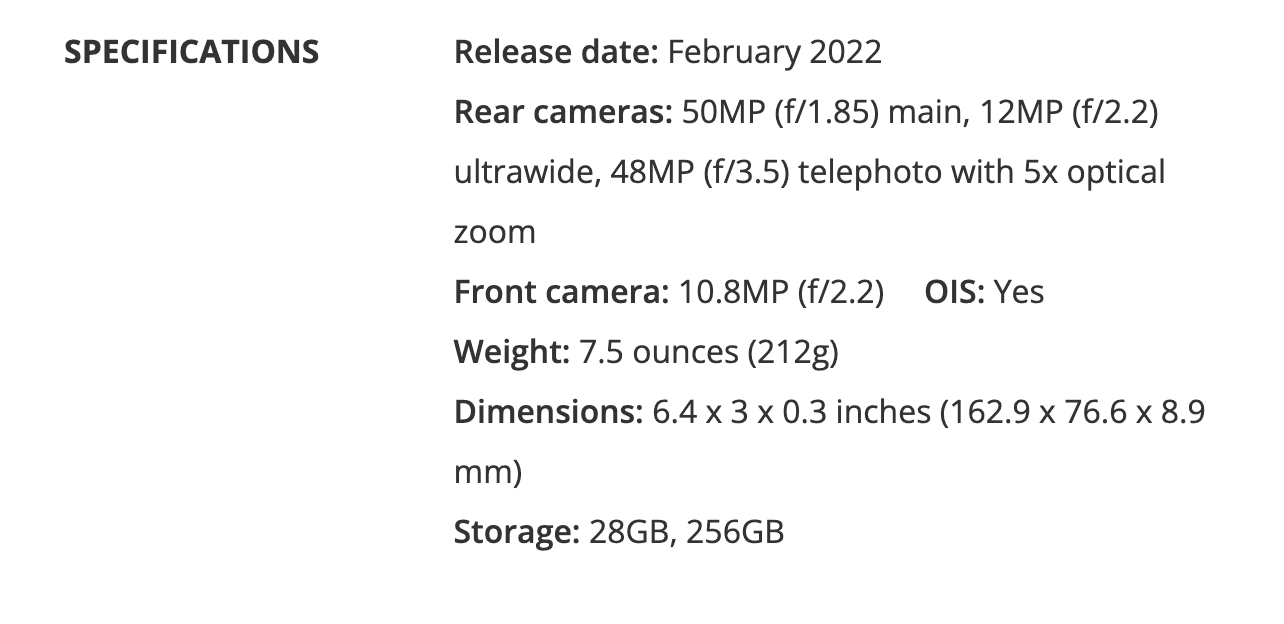 2. Samsung Galaxy S23 Ultra: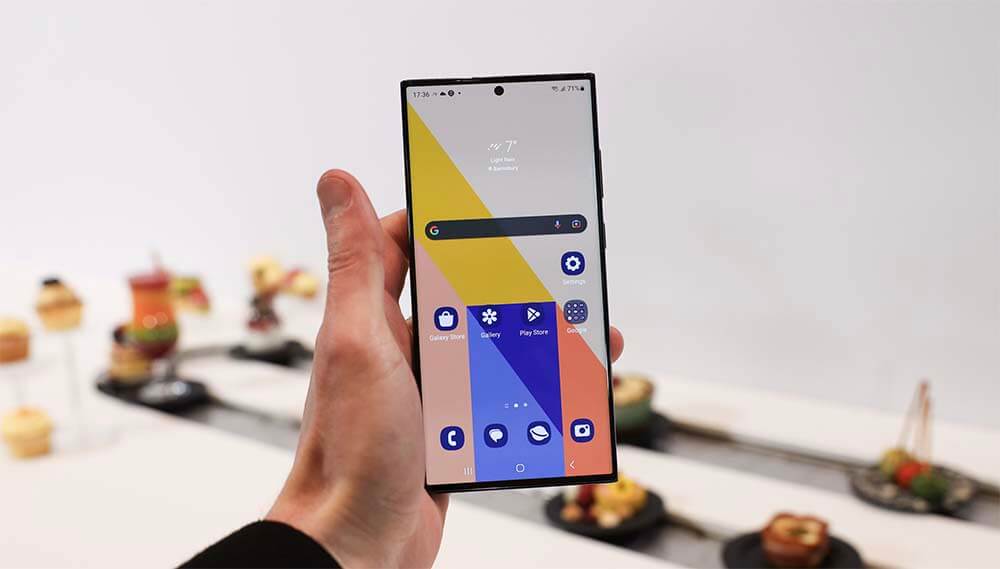 Our initial impressions of the Samsung Galaxy S23 Ultra can be summed up in one word: stunning. Samsung has really upped its game this year with a sleek and sophisticated design that sets it apart from other top manufacturers. The clean, minimalist aesthetic is particularly eye-catching, making it a real head-turner.
The Galaxy S23 Ultra's display is equally impressive, with a large, near-bezeless curved screen that produces vibrant, rich colors that are truly a sight to behold. On the back, each camera lens sits almost flush with the device, creating a seamless look that adds to the phone's overall elegance. The built-in S Pen is another notable feature, always at the ready for spontaneous note-taking or creative expression.
Under the hood, the Galaxy S23 Ultra delivers exceptional performance thanks to its cutting-edge Snapdragon 8 Gen 2 for Galaxy processor. Whether you're navigating through everyday tasks, enjoying mobile gaming, or creating content, you can expect lightning-fast speed and responsiveness.
But what truly sets this Android phone apart is its photography capabilities. The 200MP camera sensor is a game-changer, capturing breathtaking photos with incredible detail and clarity. And with advanced AI processing algorithms optimized for nighttime and astrophotography, you can take your photography skills to the next level.
Overall, the Samsung Galaxy S23 Ultra is a phone that impresses on all fronts – design, performance, and photography. If you're looking for a top-tier Android phone that delivers the complete package, this is definitely one to consider.

3. Apple iPhone 14 Pro: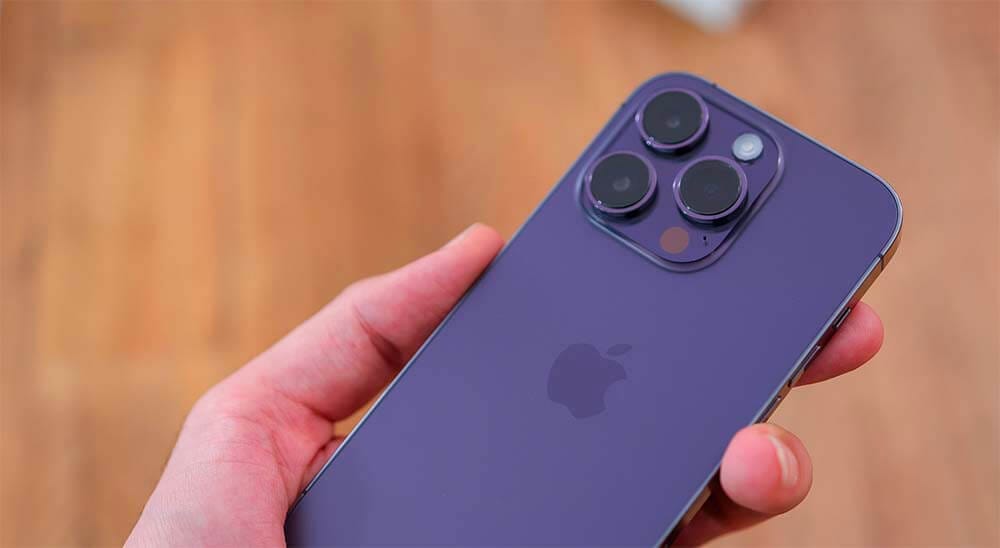 The iPhone 14 Pro is a truly impressive device, packing an abundance of power and camera capabilities into a compact and stylish form factor. Despite its thickness, the phone's manageable size and high-end camera and performance specs make it an excellent choice for anyone looking to take their photography skills to the next level.
While the lack of a pro mode for manual photography may disappoint some users, the 14 Pro's 48MP RAW photos are simply stunning, and the automatic mode's photo processing is among the best in the market. Although the absence of a periscope zoom may be a drawback for some users, it's less of an issue on smaller phones.
Of course, the iPhone 14 Pro's price tag may give some pause, but it's a device that truly delivers on all fronts. With its superb camera, exceptional power, and long battery life, it's a top-notch choice for anyone who wants the best of the best. And if you're an Apple fan who prefers smaller phones, the iPhone 14 is a no-brainer. For those who prioritize battery life and an unparalleled viewing experience, however, the 14 Pro Max may be the way to go.

4. Samsung Galaxy S22 Ultra: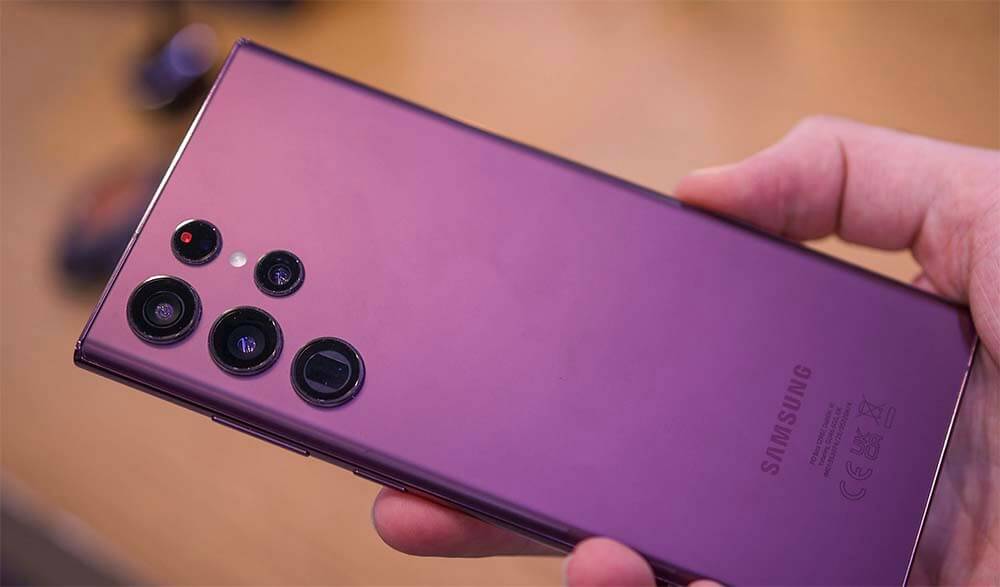 The previous year's flagship Galaxy Ultra model boasts a spectacular four-camera system that is still highly competitive in today's market. The camera setup includes a 108MP primary sensor with an f/1.8 aperture, Dual Pixel AF, and an 85-degree field of view. Additionally, there's a 12MP ultra-wide camera that offers an f/2.2 aperture and a 120-degree field of view, providing you with stunning landscape and architectural shots.
But that's not all – the phone also features two telephoto lenses, one with a 3x zoom (f/2.4) and another with an impressive 10x zoom (f/4.9), allowing you to capture incredible detail in your photos. And let's not forget the 40MP selfie camera with its f/2.2 aperture and 8K video capture at 24fps – perfect for capturing stunning self-portraits and video content.
In addition to its exceptional camera system, the phone also boasts a 6.8-inch AMOLED screen that's a sight to behold. With a smooth motion, vibrant colors, impressive brightness, and 500 pixels per inch resolution, it's perfect for viewing your favorite content in stunning detail.
But what really sets this phone apart is the S Pen stylus, which is a game-changer when it comes to productivity. With the S Pen, you can take notes, draw, and even navigate your phone with ease, giving you a level of functionality that was previously only available with a Galaxy Note.
To top it off, the phone comes with a powerful 5,000 mAh battery that will keep you going for hours, and its sleek and stylish design is sure to turn heads wherever you go. With all these features and more, it's clear that the Galaxy Ultra is an exceptional choice for anyone looking for a smart, stylish, and highly capable smartphone.

5. Google Pixel 7: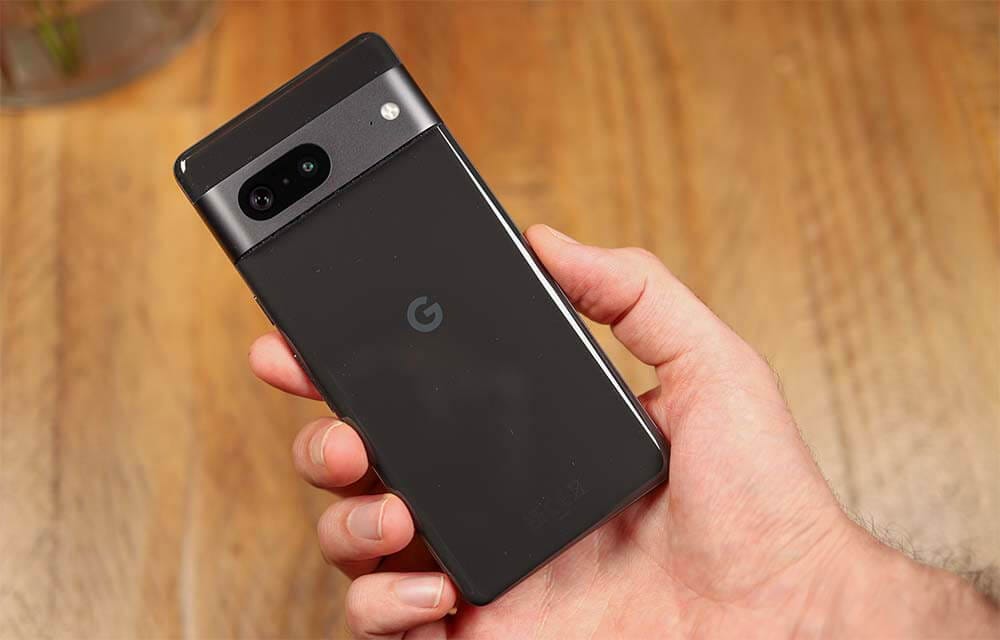 The Google Pixel 7 is a dream come true for photography enthusiasts looking for a reliable and balanced smartphone. While it may lack some manual control features like a pro mode or access to 50MP RAW photos, the point-and-shoot camera on this device is nothing short of exceptional.
Google's photo processing algorithms are top-notch, striking a tasteful balance that emphasizes shadow detail while still producing stunning results. The phone's large sensor also performs remarkably well when it comes to close-up shots, creating a natural blur in the background and producing bright, clear images even in low-light conditions. Whether you're an amateur or a seasoned photographer, the Pixel 7's camera is sure to satisfy you.
But the Pixel 7 isn't just about photography – it's a well-rounded phone that excels in other areas as well. Although battery performance could be more consistent, the inclusion of wireless charging and IP68 water resistance at this price point is a definite plus. And with a battery that easily lasts from morning to night, you'll never have to worry about running out of juice during the day.
In short, the Google Pixel 7 is the perfect smartphone for anyone who wants an all-around excellent device with a fantastic camera. It may not have all the manual controls of a professional camera, but for everyday use, the Pixel 7 is hard to beat.

6. Samsung Galaxy Z Fold 4: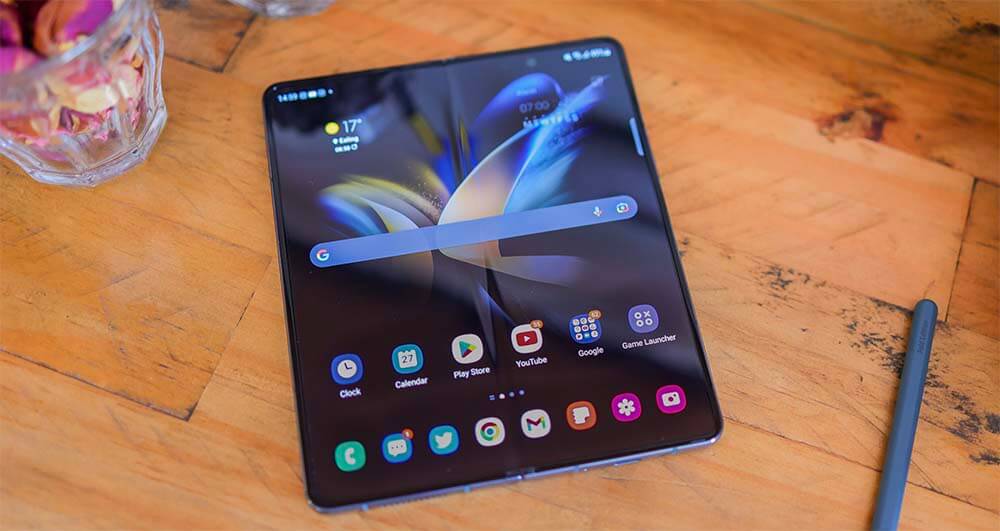 The Galaxy Z Fold 4 is an impressive foldable smartphone that packs a powerful camera array, especially when it comes to manual modes and Expert RAW features. While the phone's automatic mode is good, it's not quite as exceptional as you might expect from a device at this price point. However, the Z Fold 4 truly shines when paired with Flex Mode, allowing for super-steady shots that take advantage of the phone's unique form factor.
Beyond the camera, the Z Fold 4 boasts a premium design that feels both robust and durable, with IPX8 water resistance and a hinge that locks at almost any point across its 180º rotation. This hinge, combined with the phone's Flex Mode style interface, sets the Z Fold 4 apart from other foldable phones on the market, which either spring open or closed and lack this kind of versatility.
With S Pen support and solid battery life, the Z Fold 4 is a mighty smartphone that truly excels as a foldable device. While the camera hardware could be improved, the photography experience has gotten better year-on-year, and the phone's large screen is perfect for third-party photography apps. Overall, the Galaxy Z Fold 4 is an excellent choice for anyone looking for a premium, foldable smartphone with a top-notch camera and a versatile design.

7. Sony Xperia 1 III: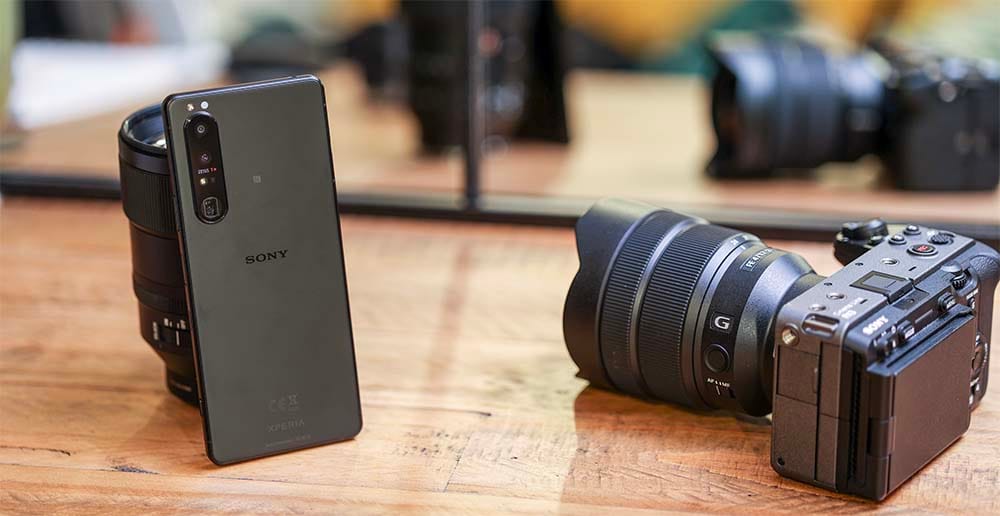 The Sony Xperia 1 III is a true gem in the world of smartphones, particularly for those who are passionate about videography and cinema. With its 21:9 aspect ratio and 4K HDR screen, this phone delivers a cinematic experience that is unparalleled by any other smartphone on the market.
What truly sets the Xperia 1 III apart, however, is its full manual control and flat color profile, which allows for seamless post-processing in professional editing software. Whether you're a seasoned videographer or a budding enthusiast, this phone gives you the power and flexibility to create stunning videos that truly capture your vision.
Of course, the Xperia 1 III is no slouch in other areas either. Its clean and intuitive UI, powerful chipset, and Alpha camera feature all work together seamlessly to deliver a premium user experience. Whether you're browsing the web, streaming media, or simply using the phone for everyday tasks, the Xperia 1 III delivers the speed, performance, and reliability that you need.
Overall, if you're looking for a smartphone that can truly deliver on all fronts, the Sony Xperia 1 III is the perfect choice for you. With its impressive videography capabilities, stunning screen, and powerful hardware, this phone is a true powerhouse that is sure to impress even the most discerning users.

8. One Plus 11 Pro 5G: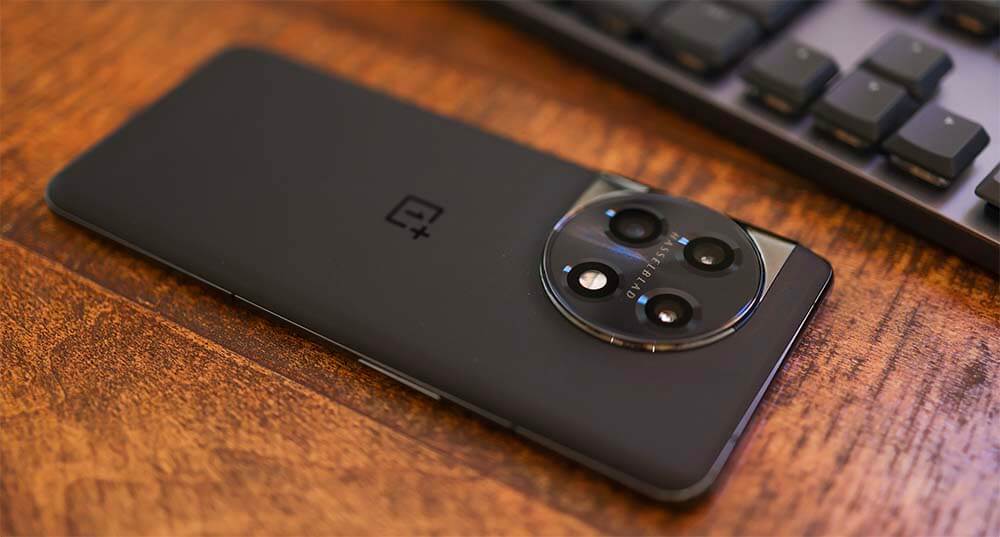 The OnePlus 11 5G is a triumph of balance and value, offering a rich feature set and impressive camera system without breaking the bank. This is a phone that prioritizes what truly matters – a stunning design, gorgeous screen, powerful camera, top-notch performance, and long battery life.
OnePlus has proven that it doesn't need to compete on every single feature to deliver a premium smartphone experience. And with its solid build quality and snappy user interface, the OnePlus 11 5G is a true contender against much pricier flagships like the iPhone 14 Pro and Samsung Galaxy S23 Ultra.
For anyone seeking a great smartphone that doesn't come with an astronomical price tag, the OnePlus 11 5G is a must-have. With its perfect balance of features, it's clear that OnePlus is still a force to be reckoned with in the world of mobile technology.

9. Apple iPhone 14: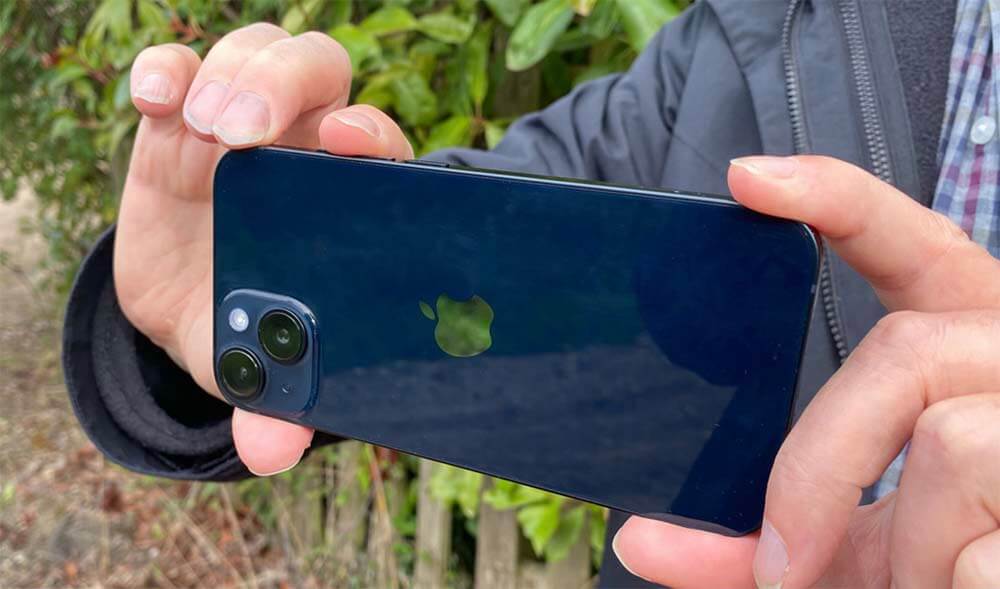 The iPhone 14 is an excellent choice for those looking for a user-friendly smartphone with a great camera that can produce high-quality images without the need for post-processing. However, for more serious photographers who desire greater control over their photos, the lack of RAW (.dng) format and the smaller screen size may be a downside.
Luckily, the iPhone 14 Plus is an option for those who want a larger display and longer battery life without sacrificing camera specs. The Action mode also produces impressively smooth handheld footage, which is great for casual filmmakers.
However, if you're a professional filmmaker or photographer, you may want to consider the iPhone 14 Pro or Pro Max, which offer additional features such as HDR Dolby Vision and a Telephoto camera. Overall, the iPhone 14 is a worthwhile upgrade for those coming from an iPhone 12 or older model, while those seeking a more advanced camera system may want to invest in the Pro models.

10. Samsung Galaxy S21 Ultra: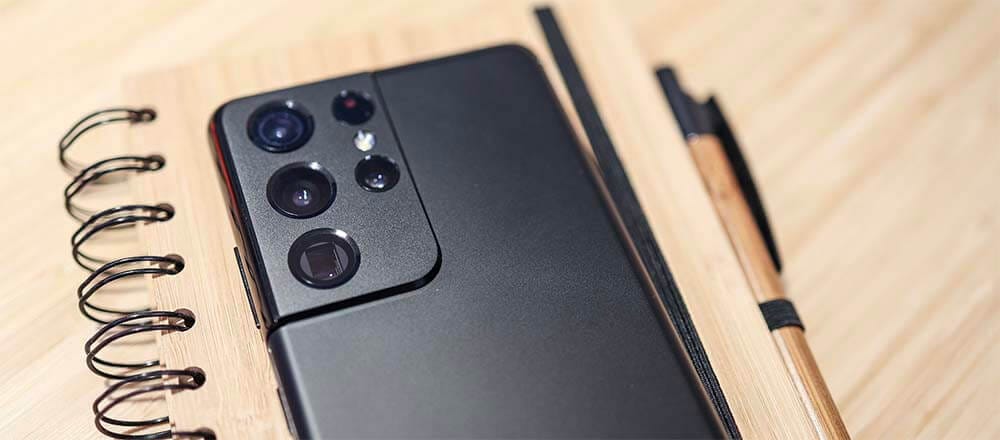 The Samsung Galaxy S21 Ultra is two generations old, but it's still a flagship smartphone that delivers an unrivaled camera system and a gorgeous display. With four rear cameras, including a 108MP main camera and two telephoto cameras with 3x and 10x optical zoom, you can capture stunning photos and videos with ease. The 6.8-inch Dynamic AMOLED 2X display offers an immersive viewing experience with its high refresh rate, HDR10+ support, and ultra-sharp resolution. Whether you're a photographer, videographer, or just love consuming media, the S21 Ultra is an excellent choice that delivers premium features at a more accessible price point.

11. Apple iPhone 13 Pro: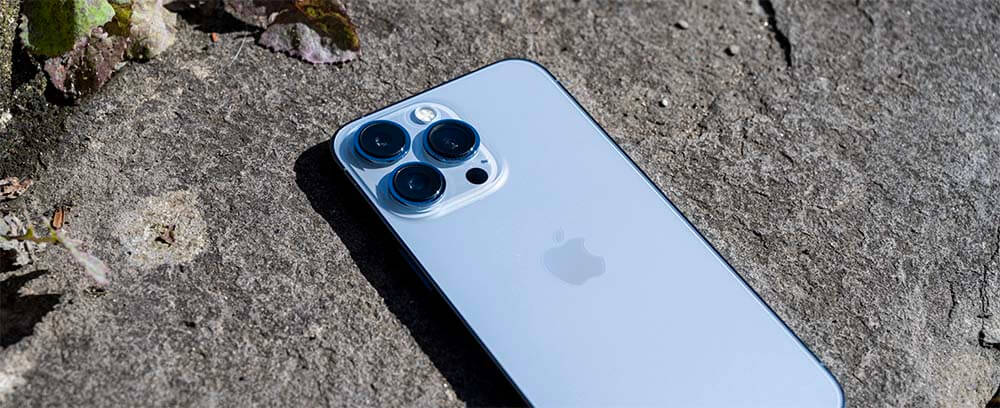 While the iPhone 14 Pro and Pro Max may have stolen the spotlight, the iPhone 13 Pro remains a strong contender for photographers. With new features like macro mode and improved low-light shooting on the ultra-wide lens, the iPhone 13 Pro offers a powerful camera experience.
The triple-lens setup provides a standard, ultra-wide, and telephoto lens, with an extended 3x (78mm) offering on the telephoto lens compared to its predecessor. And with impressive image and video quality, the iPhone 13 Pro is still a great option for those looking to capture stunning shots.
Plus, now that it's a previous-generation handset, there are discounted deals available, making the iPhone 13 Pro an even more attractive option for budget-conscious photographers.

However, it's important to note that the smartphone market is continuously evolving, and new models with improved camera capabilities are regularly released. I recommend checking the latest reviews and comparisons to get up-to-date information on the best camera phones for photography.