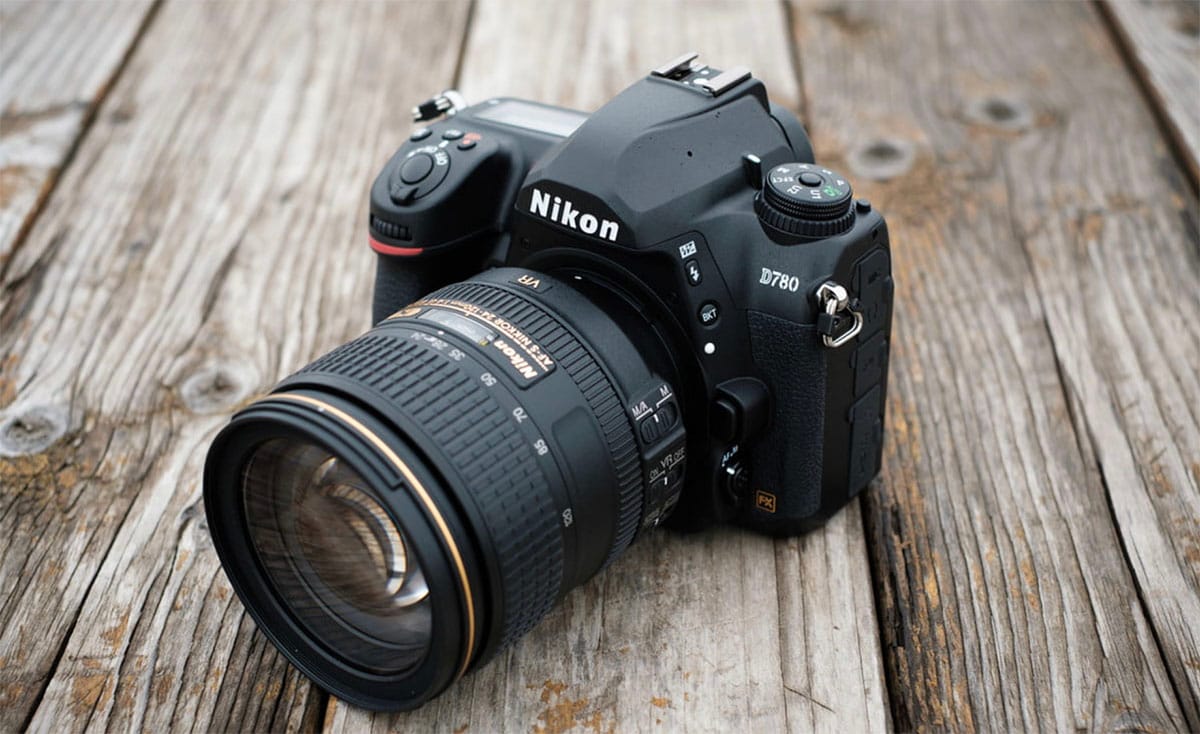 Nikon D780
Best DSLR overall: Nikon D780
Why should you buy this camera: This camera can handle almost everything you need.
Who can use this camera: Those who want to use a camera for multiple purposes.
Why we have picked the Nikon D780:
The Nikon D780 is not only a DSLR, but it is also the most precise and refined. This DSLR camera replaces the D750 camera from 2014 and also contains a higher ISO of 51,200 but the resolution is still unchanged with a 24-megapixel full-frame sensor.
For the first time, the phase direction autofocus has been incorporated into this Nikon D780 DSLR camera, which gives it an enormous performance for live view and video modes. We will also get special features with dual SD memory card slots for making a backup of every shot, and overflow, and also several types of media can be separated into different cards. The most impressive thing is the particular auto eye-detection autofocus.
The Nikon D780 has the best battery life. We can take almost 2,260 shots on a single charge the whole day. This long-lasting battery may not be that important for everyone, but this can be a great welcome feature for those who use to do wedding photography and can save money by not buying any extra battery.
We can capture 4k resolution video with this camera and it also offers 10-bit output over HDMI  into an external recorder that is suitable for professional use.
Image Quality:
It gets really hard to tell that there are differences between D780 and D750 till I turn the live view, the difference is there. After waiting a long time finally we get the live view autofocus on the Nikon camera and as well as with the touch screen and touch focus, etc. We will get also eyes detection, it turns on automatically, even it recognizes the eyes on dark glass. These all are really nice and useful staff. We can also tilt the screen which we had on D750 earlier.
How long will it last?
The built quality of D780 is really good, well weather sealed. We can expect at least 5 years lifespan of the Nikon D780.
Should you buy it?
If you really need a DSLR camera and are convinced yet, then yes, this is the best-performing DSLR camera at the price range of $2000.