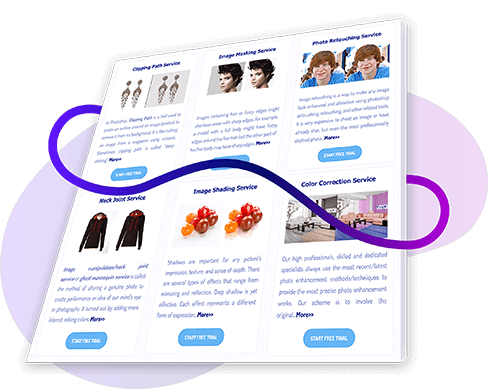 Adding value to your images is not just a matter of choice; they are very much essential as well. Thus images passing through the image editing processes make a better impact and are so required too. Conversely, with the growth, and proper assimilation of the world-wide-web (www), all these services are available online, giving you high-quality results at competitive market prices. A complete cost-effective image editing service and the prepress solution would ideally include Photoshop clipping paths, color correction masks, soft masking, color correction and retouching, digital cartoon coloring, flash animation, and other varieties of tasks.
In Photoshop software there are numerous photo editing tools for making paths. In this article, we are going to place a comparative study between a Magic Wand Tool and a Manual Pen Tool as a professional kit for the clipping path.
Magic Path
This tool automatically makes a selection over a photo and converts it into a path. Other changes can be made with color adjustment and background eradication. It's a very easy and fast way of making paths. An automated tool or, a magic path selection is made by a Photoshop algorithm since it hardly creates any perfect path. It has too many fixed points that make the photo edges patchy and it may include some unnecessary vicinity. The correction of such defects is also difficult and very time-consuming. Besides the image looks choked and blocked for too many anchor points after printing. Magic Wand Tool is useful for home usage purposes rather than any professional graphic editor and print industry.
Pen Tool
Photoshop Pen Tool or, the hand tool is a vital instrument for the clipping path. It is a form of manual tool and an absolutely handmade tool. It demands a skilled hand and high design skills. A manual clipping path specialist picks the Pen Tool from the Photoshop sidebar and straightly draws the paths just all the way through the edges of the image. It doesn't miss a single pixel and comprehensively goes through the border of the object. While It needs the highest state of design expertise.
Although It has some insufficiency in fuzzy and translucent photos. However, it can be resolved with the help of background color Remover and Layer Masking. Indeed it is the most popular and sensible way for making professional clipping path applications in the print media business. Currently, many offshore Asian companies are providing high-quality clipping path services. Due to cheap labor costs their service is also economic and time friendly.