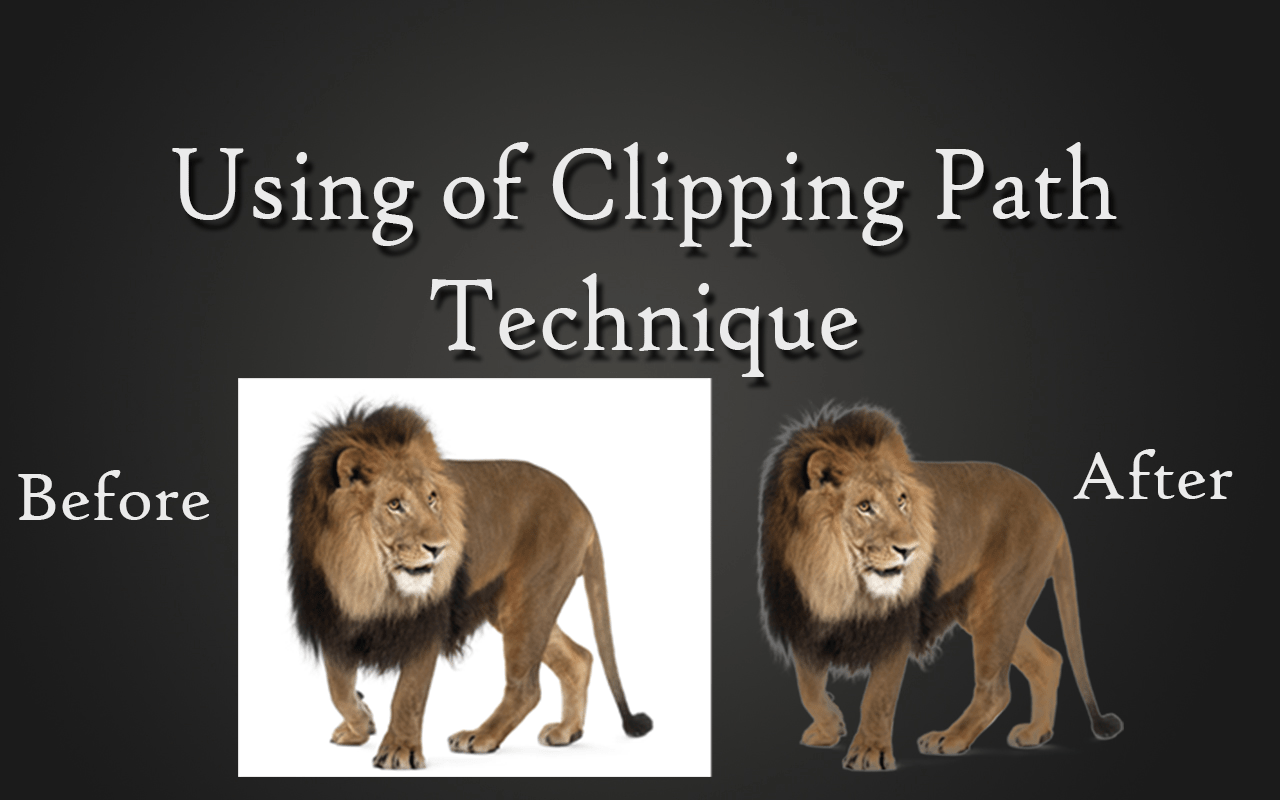 Managing a business is not a trouble-free task to perform. Companies have to deal with a lot of things such as finding out ways to handle competition from other companies in the same market. Generally, firms require regular advertisements for their products or services to increase their sales quota. It is important you present the images of your business products appropriately on catalogs, brochures, and magazines. From this point of view, clipping path service can be very useful to exhibit the images of your company products well.
Currently, most people prefer online shopping. As a result, there is massive growth in the online business. For doing well in this business you should own a website to represent quality images of products offered by your company. We deal with adding a vector path in the images to make some parts hidden. This service is pretty popular in the graphic industry and used for editing images.
This function is somewhat similar to photo layer masking. With the help of the CPS, you can make a part of an image transparent. Everyone loves to see a creative and imaginative and good-quality presentation. In Photoshop we find several features such as background removal, clipping mask, color correction, masking, and many more to help in making easy exploitation of an image.
The entire process of photo development involves a lot of tricks. So, it is better to seek the help of a design professional to make your work easy and successful. Dedicated and skilled experts will handle all your photo work vigilantly. Since they know how significant the usage of photos is for promotional purposes, Graphic design agencies regularly train their workers regarding the latest developed and updated technology. They try to make sure a customer gets satisfied with their service. These services are somewhat useful for someone who belongs to the e-commerce industry.
whenever you like to hire a clipping path service from any graphic design agency, always make sure that the company you have decided to hire is reliable and trustworthy. At the present time, someone can find many design agencies offering services at discounted rates. Therefore, it is essential you should go for a service provider having good experience in the relevant business area. Above all, going for an online service can give you the facility of 24-hour customer support, which is good. You can knock them anytime for any service queries, work progress, timeline, etc. Good services will immensely help to progress your business. So, no more waiting, just log on to any available reliable website and avail of the benefits now.