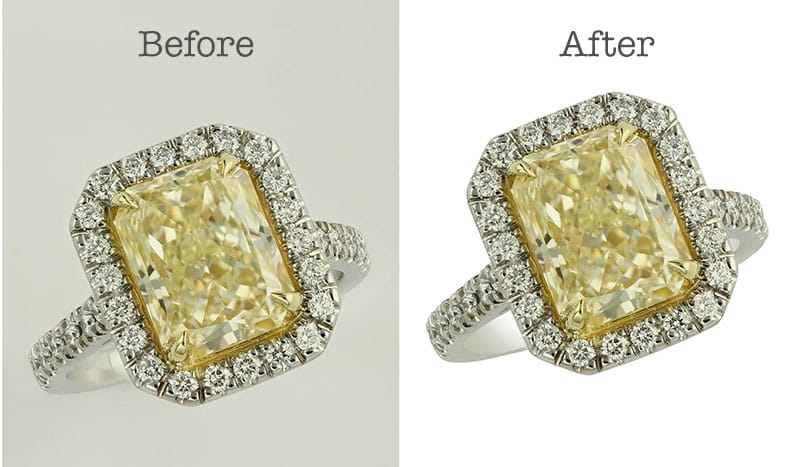 For creating a clipping path, you need to use the Photoshop paths palette consisting of various tools to draw an outline around an image, and this will finally act as a mask or cut-out. You can operate and create the paths exactly as required, you can stretch, shrink, and bend them as you want.
After that save the path by double-clicking on its layer, then from the Photoshop palette menu use Clipping Path, and select the path you just created. You'll be impelled for a 'device flatness in pixels' – this is how exactly the paths are followed by your printer, for a normal desktop output enter 1-3, and for printing press output enters approximately 6-8.
Once you have created the Clipping Path, you must save it as an EPS file. Generally, it only works with EPS files, even though some packages can handle TIFF but, the common standard is for EPS.
In short, the whole process is:
In Photoshop, use the paths palette tool to create a path around the image to surround the desired parts.

Give it a name by double-clicking on the layer.

From the Photoshop palette menu select 'clipping path', select the one you have created, and enter an appropriate device flatness amount.

Save the image as an EPS file and select a preview.

Import the EPS file into the required page layout program, and set the picture box set to 'none'.
Drawbacks to avoid:
There is one pitfall to avoid with CP is that, you can create lines by converting any of the 'usual' masks available in Photoshop, however, if you the magic wand tool or, an automated tool to create a selection and then convert this to a CP, then the lines can be uneven and can take some more time to print. It's because these lines use 'nodes' to control the direction and the curves. They are the points on the path that can be directed to change the shape by dragging their 'handles'. On the other hand, the greater the number of nodes exist in the path, the higher will be the printing time.
Clipping paths have hard edges, it is not possible to have a soft fading edge. But, images can be blended from one to another mask and then cut out, so that edges can have a soft edge as required. And nevertheless, it is time-consuming work For Sure. Currently, many South Asian companies are providing good quality clipping path services at a minimum price. They take online orders and the service quality is also very good. Therefore it is a good option to get the work done perfectly.