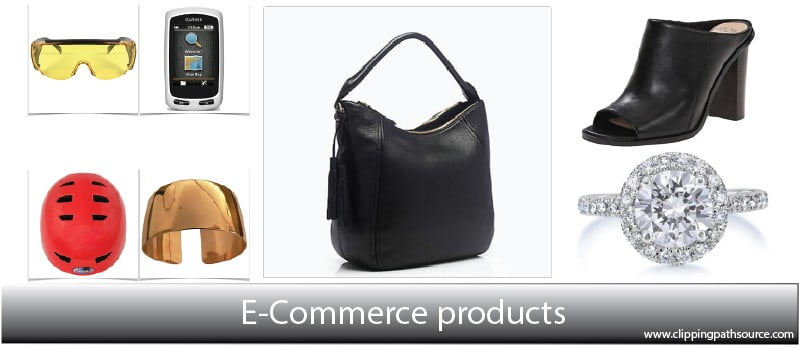 E-Commerce Product Image Editing Services:
Would you prefer to buy anything if it is wrapped in filthy paper? Your answer must be "no". The same thing happens when buyers going to buy something that has no charm. The product image should be very attractive and appealing to the customer who is interested to buy that type of product. In online buying, anything is like you are giving money for the product you just can see but can't touch. So when seeing is believing, the product image should be very appealing and attractive to the buyers.
To assist you to grab the attention of all online buyers, Clipping Path Source provides all kinds of E-Commerce product image editing services at affordable prices. Our experts manipulate and enhance the product images and take out the best effects of your images without losing the natural view with product photo clipping path, retouching, color correction, shadow/reflection creating, and other services.
Product Image Retouching Services at Clipping Path Source:
At Clipping Path Source, our most dedicated team provides a better quality service to enhance the look of your product images. We do remove the blemishes and spots from the skins or any objects. Our experts can imprint the quality of online product images in a charming manner. We have been serving image editing to lots of E-Commerce merchants and they do appreciate our services and quality and their business is growing up day by day.
A few of the product photos editing services offered at Clipping Path Source are:
 Cutting out of the images: Clipping Path Source can separate the image from its original background and can place it on a suitable background. Our experts also look after the color and clarity of your images.
 Image re-sizing: We usually work on any resolution of images whether it's low or high nothing matters to us. We can fit the images in various types of frames/thumbnails on your E-Commerce website.
Lighting and color correction: We can adjust the color of your E-Commerce product images as per your requirement and can brighten the images.
Removal of unwanted elements: We will ensure that all the unwanted objects are eliminated from your product images along with rebuilding the blank area.
Choose us for Product Photo Retouching Services:
Clipping Path Source has been providing all kinds of image editing services throughout the world since 2012. We assist photographers, online retailers, web portals, automobile industry publishers, mortar shops, etc. We are the leading provider of online image editing services. We have 2000+ regular customers from all over the world, including some Fortune 1000 companies.
Our other services:
Color correction

Clipping Path and Cut out images

Basic touch-up including blemishes and spot removal, lens glare removal, removal of scratches, etc.

Cropping image

Jewellery design images and so on.
What are you waiting for?