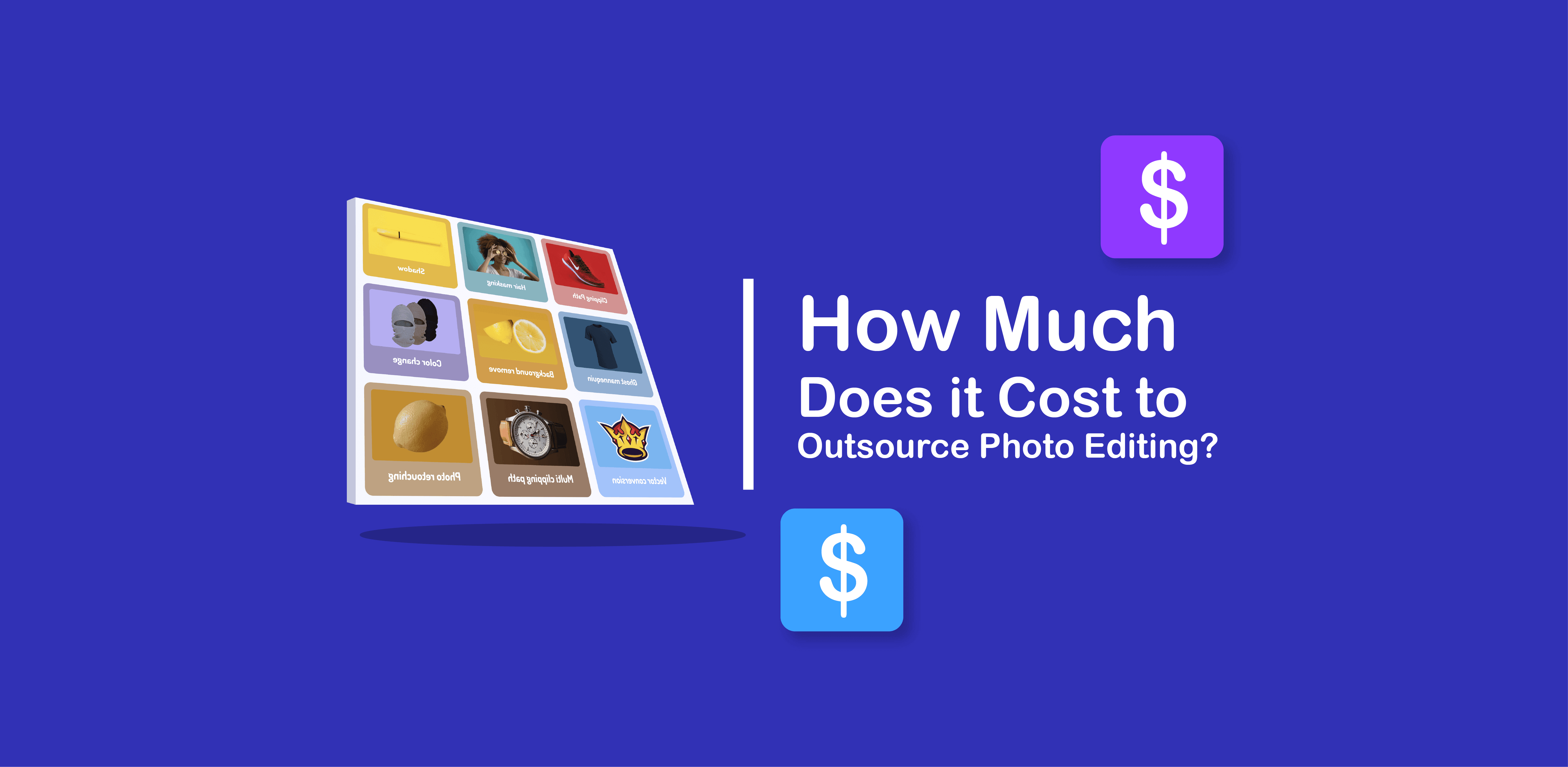 Enhancing Digital Branding with Professional Photo Editing
In the ever-evolving world of digital commerce, appearances reign supreme. How you present your brand and products online can be the difference between a sale and a missed opportunity. This is why the quality of your store's visuals plays a pivotal role. While capturing excellent photographs is the first step, the real magic happens during the editing process. To truly make your images shine, it's often worth considering professional photo editing services.
A skilled photo editor or retoucher possesses the expertise to take your images from ordinary to extraordinary. They can enhance the appeal of your visuals, ultimately boosting your sales potential. However, the question arises: should you handle photo editing in-house or outsource it? The answer depends on your specific needs and budget.
Managing an in-house photo editing team can be costly, with the average salary for a photo retouching manager standing at $66,161 per year. Unless you require dedicated, full-time editing personnel, outsourcing is typically the more cost-effective choice. This is especially true for time-consuming editing tasks that can be streamlined by a third-party service.
But how much should you allocate for photo editing when outsourcing? The range can be significant, spanning from 39 cents to $10 per image. The exact cost depends on various factors, including the complexity of the editing required, the volume of images, and any unique brand-specific guidelines.
While outsourcing is often the more economical route, it's crucial to remember that the investment in photo editing is an investment in your brand's success. The visuals you present to your audience leave a lasting impression, impacting purchase decisions and shaping brand perception. To stand out in the competitive digital landscape, prioritizing top-notch visuals is a strategic move that can yield substantial returns. Whether you choose to bring editing expertise in-house or leverage third-party services, the goal remains the same: elevating your brand through the power of exceptional visuals.
What goes into photo editing pricing?
Understanding Photo Editing Pricing: Factors and Considerations
Photo editing is a critical step in ensuring that your images are visually appealing and meet your specific needs. Whether you're editing product photos for an e-commerce site, retouching portraits for a photography business, or enhancing visuals for marketing materials, understanding the pricing factors involved is crucial. In this comprehensive guide, we'll delve into the key elements that influence photo editing pricing.
1. Complexity of Editing:
The complexity of the editing required is a fundamental determinant of pricing. Basic editing tasks, such as color correction or minor blemish removal, are less labor-intensive and therefore more affordable. On the other hand, advanced editing, like complex background removal, object manipulation, or high-end retouching, demands more time and expertise, thus commanding a higher price.
2. Volume of Images:
The number of images you need to edit significantly affects pricing. Many photo editing services offer tiered pricing based on the volume of images. Typically, the more images you have, the lower the cost per image. This provides an incentive for businesses with large quantities of photos to outsource their editing needs.
3. Turnaround Time:
Urgency often comes at an additional cost. If you require a rapid turnaround for your edited images, expect to pay a premium for expedited services. Some editing companies offer different pricing tiers based on turnaround times, allowing you to choose the option that best aligns with your schedule and budget.
4. Image Resolution:
The resolution of your images can impact pricing. High-resolution images with more detail and larger file sizes may require additional processing time and resources, potentially leading to higher costs. Be sure to communicate your resolution requirements with your editing service to receive accurate pricing.
5. Specific Editing Requirements:
Your unique editing needs play a significant role in determining pricing. For instance, retouching product photos for an e-commerce store may involve different techniques and costs compared to color grading for wedding photography. Specify your editing requirements clearly to receive an accurate quote.
6. Skill and Expertise:
The level of expertise of the photo editor or editing service you choose can influence pricing. Experienced professionals who specialize in niche areas, such as high-end fashion retouching or architectural photo enhancement, may charge higher rates due to their specialized skills.
7. Complexity of Object Removal:
Background removal and object isolation are common editing tasks, but the complexity of these tasks can vary greatly. Simple background removal, such as cutting out a product from a plain white background, is generally more affordable than intricate background removal that involves intricate details, transparency, or complex patterns.
8. Creative Editing vs. Basic Enhancement:
Creative editing, such as composite image creation, adding special effects, or artistic manipulation, often commands a higher price compared to basic enhancement, like exposure correction or cropping. The level of creativity and artistic input required will impact pricing.
9. Geographic Location:
Photo editing rates can also vary based on the geographic location of the editing service. Services based in regions with lower living costs may offer more competitive prices. However, it's essential to balance cost considerations with the quality of work and communication capabilities.
10. Software and Tools:
The software and tools used for editing can influence pricing. Professional-grade software and advanced editing tools may incur additional licensing or equipment costs, which could be reflected in the pricing structure.
11. Revisions and Feedback:
Consider whether the editing service includes revisions in the initial price or charges separately for revisions. Revisions are essential to ensure that the final images align with your vision, so understanding the revision policy is crucial.
12. Confidentiality and Security:
If you're working with sensitive or proprietary images, the need for confidentiality and security measures may affect pricing. Ensure that the editing service can meet your security requirements without compromising the integrity of your images.
13. Additional Services:
Some editing services offer supplementary services, such as image optimization for web use, color profile adjustments, or file format conversions. These extra services may be bundled or offered as add-ons, impacting the overall cost.
14. Payment Structure:
Photo editing services can employ various payment structures. Some charge per image, while others offer subscription-based models or hourly rates. Understand the payment structure and select the one that aligns with your budget and editing needs.
15. Quality and Reputation:
Highly reputable editing services that consistently deliver exceptional quality may charge premium rates. While it's tempting to prioritize cost, investing in a reputable service often yields superior results and ensures that your images meet the highest standards.
16. Industry Standards:
Research industry standards for photo editing pricing to gain insights into what is reasonable for your specific needs. Pricing can vary significantly across industries and niches, so understanding benchmarks can help you make informed decisions.
Pricing for photo editing services is influenced by a myriad of factors, including complexity, volume, turnaround time, specific requirements, and more. To receive accurate quotes and choose the right editing service, provide clear details about your editing needs, and consider the quality of work, expertise, and reputation of the service provider. Balancing cost considerations with the importance of high-quality visuals is key to achieving the best results for your projects.
Pricing structures for photo retouching
Understanding Photo Retouching Pricing Structures
When it comes to photo retouching, understanding the pricing structures used by different vendors is crucial for effective budget planning. Pricing can vary significantly based on the vendor's approach to billing. In this concise guide, we'll explore the common pricing structures for photo retouching services.
1. Per Photo Pricing:
One of the most straightforward and transparent pricing models is per-photo pricing. With this approach, you pay a fixed rate for each individual photo that requires retouching. Per photo pricing offers predictability and allows you to budget accurately based on the number of images you need to edit. It's an ideal choice for businesses with varying editing needs.
2. Hourly Rate:
Some photo retouching providers charge an hourly rate for their services. This pricing structure is based on the amount of time spent retouching each image. While hourly rates can be flexible, they may lead to unpredictable costs if the time required for editing varies from one image to another. Hourly rates are suitable for projects with a wide range of editing complexities.
3. Monthly or Batch Subscription:
Certain retouching companies offer monthly or batch subscription models. With a subscription, you pay a fixed monthly fee or purchase a batch of editing credits that can be used over time. This approach is advantageous for businesses with consistent and ongoing retouching needs. It provides cost savings for high-volume projects and ensures a dedicated editing capacity.
4. Customized Quotes:
In addition to the standard pricing structures mentioned above, some photo retouching services offer customized quotes tailored to your specific project requirements. This approach is suitable for complex or unique editing needs that don't fit neatly into standardized pricing models. By discussing your project details with the retoucher, you can receive a personalized quote that reflects the scope and complexity of the work.
Pricing structures for photo retouching
Considerations for Choosing a Pricing Structure:
Budget and Predictability: Evaluate your budget and the predictability of your editing needs. Per photo pricing and subscription models offer predictability, while hourly rates may lead to variable costs.
Editing Complexity: Consider the complexity of your retouching requirements. Basic enhancements may be well-suited for per-photo pricing, while intricate editing may benefit from hourly rates or customized quotes.
Volume of Images: Determine the volume of images you need to retouch. High-volume projects may benefit from subscription models, while smaller projects can opt for per-photo pricing.
Long-Term Needs: Assess whether your retouching needs are short-term or long-term. Subscription models provide cost-effective solutions for ongoing editing demands.
Project Specifics: Discuss your project specifics with potential retouching vendors. They can recommend the most suitable pricing structure based on your unique requirements.
Quality and Expertise: Regardless of the pricing structure, prioritize quality and expertise when selecting a retouching service. High-quality editing ensures that your images meet your standards and objectives.
Choosing the right pricing structure for your photo retouching needs involves aligning your budget, project complexity, and volume of images with the options offered by retouching providers. Ultimately, the goal is to achieve exceptional results that enhance your visuals and convey your desired message to your audience.
Pro Tips for Choosing Between Pay-As-You-Go and Hourly Pricing:
When deciding between pay-as-you-go and hourly pricing for photo retouching services, it's essential to make an informed choice that aligns with your budget and editing needs. Here's a pro tip to help you determine the most cost-effective option:
1. Calculate Per-Photo Cost for Monthly Plans:
If you're considering a vendor offering monthly plans or subscriptions, start by determining how many photos you need to edit on average per month.
Next, divide the vendor's monthly fee by the number of photos included in the plan. This calculation will provide you with a rough per-photo cost for the subscription.
For example, if the monthly fee is $300, and it includes editing for 100 photos, the per-photo cost would be $300 / 100 photos = $3 per photo.
2. Compare Per-Photo Cost to Pay-As-You-Go Quotes:
Gather pay-as-you-go quotes from other photo clipping path service provider, either based on per-photo pricing or hourly rates.
Calculate the per-photo cost for each pay-as-you-go quote by dividing the total cost by the number of photos.
For example, if a pay-as-you-go provider quotes $150 for editing 50 photos, the per-photo cost would be $150 / 50 photos = $3 per photo.
3. Choose the Cost-Effective Option:
Compare the per-photo cost of the monthly plan with the per-photo cost of pay-as-you-go quotes from other providers.
Select the option that offers the most cost savings and aligns with your budget and editing requirements.
Consider factors like the quality of editing, turnaround time, and any additional services or benefits offered by each provider.
4. Flexibility and Volume Considerations:
Keep in mind that pay-as-you-go pricing may offer more flexibility, allowing you to edit a varying number of photos each month without committing to a fixed plan.
If your editing needs fluctuate significantly from month to month, pay-as-you-go pricing can be advantageous.
On the other hand, monthly plans may provide cost savings for consistent, high-volume editing projects.
By comparing per-photo costs and considering your specific editing volume and budget, you can make an informed decision between pay-as-you-go and hourly pricing structures. Ultimately, the goal is to choose the option that delivers the best value while meeting your photo retouching needs.
Determining your budget when outsourcing photo editing:
Determining your budget for outsourcing photo editing is a crucial step in managing your expenses while ensuring high-quality results. Your budget will depend on various factors, including the volume of images you need to edit, the complexity of the editing tasks, the quality standards you require, and the pricing structure of your chosen photo editing service provider. Here's how to determine your budget effectively:
1. Assess Your Editing Needs:
Start by evaluating your specific editing needs. Consider the types of edits required, such as basic retouching, color correction, background removal, or complex image manipulations.
2. Estimate the Volume:
Determine the average number of images you need to edit per month. This could be based on your regular workflow or upcoming projects.
3. Quality Standards:
Define the quality standards you expect for your edited images. Higher quality and detailed editing may come at a higher cost.
4. Pricing Models:
Research photo editing service providers and understand their pricing models. Providers may charge per photo, hourly rates, or offer monthly subscriptions.
5. Get Quotes:
Request quotes from multiple photo editing service providers. Provide them with details about your editing needs, volume, and quality expectations.
6. Compare Costs:
Compare the quotes you receive from different providers. Look at the per-photo cost, hourly rates, or monthly subscription fees.
7. Factor in Additional Services:
Consider any additional services you may need, such as rush orders, bulk discounts, or specialized editing tasks. Include these in your budget calculations.
8. Set a Realistic Budget:
Based on your assessments and the quotes you receive, set a realistic budget for your photo editing needs. Ensure that it aligns with your financial resources and project requirements.
9. Plan for Variability:
Account for potential fluctuations in your editing needs. Your budget should be flexible enough to accommodate changes in project volume.
10. Allocate Funds Wisely:
Allocate your budget wisely among different editing tasks and projects. Prioritize essential edits while keeping some flexibility for unexpected expenses.
11. Consider Long-Term Partnerships:
If you anticipate ongoing photo editing needs, consider establishing long-term partnerships with service providers. They may offer cost-effective packages for consistent work.
12. Quality Over Cost:
While budget considerations are essential, prioritize the quality of the editing. High-quality editing can significantly impact your brand's image and customer perception.
13. Regularly Review and Adjust:
Periodically review your budget and assess whether it aligns with your changing editing requirements. Adjust your budget as needed.
By following these steps and carefully considering your editing needs and pricing options, you can determine a budget that allows you to outsource photo editing while maintaining the quality and consistency of your visual content.