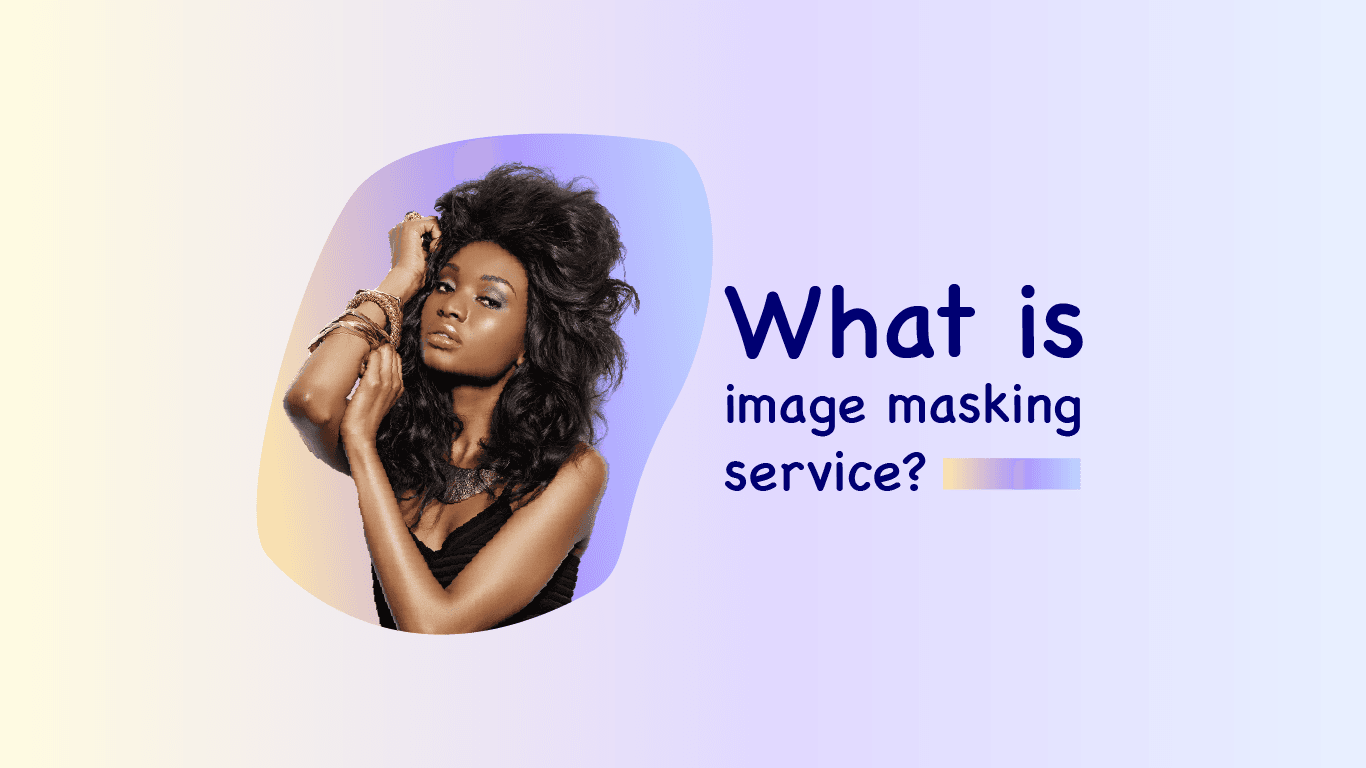 What is image masking?
Photo masking is essential in removing the background from photos. Here, images have subjects with hair or fur. It has become tougher to perform background removal with a clipping path. Because it has the fine details of the individual hairs and furs. So here we need advanced Photoshop skills and techniques.
As you might notice the whole process. You will see that careful image masking needs a lot of patience, skill, and time. But the labor-intensive task is worth the effort each strand of hair accounted for. It needs for in the finished photos. We start with hand-drawn clipping paths along straight edges. Then get to the more advanced work of maintaining the finer details.
If you want to do it on your own, you need basic knowledge. You can play around with a few of the Photoshop tools and techniques that are available to you. You can use some awesome tools for this job. Those tools are- the background eraser tool and the magic eraser tool. You can use the color separation technique or you can combine more than one. By using these you can achieve the perfect images for your clients or online store.
It's essential to remember the guidelines to remain regular. You have to maintain it with the other product photos on your website or seller profile. And especially if you are selling on a third-party site like Amazon or eBay. It's important to abide by their product photo guidelines. We, the clipping path source, have created a reference. Here you'll get product photo requirements. You can use it for online marketplaces.
Who needs image masking services?
If your image has hair or fur. And you want to remove the background from the image. Advanced image masking will provide more explicit and cleaner results than the clipping path. It's a boring task to perform. Especially in large batches of images.  Detail is necessary to achieve edited photos. Which looks realistic and will convince consumers.  It will influence them to buy the goods or receive the services.
Because of Image Masking, photographers can isolate the product. Even they can remove any distractions from the frame. It also helps to create a uniform, stable look for all product photos.  You can use it for your clients, consumers, or your brand. The media may be both digital and print.
You may have either a single image or a huge batch from your latest photoshoot. Professional image masking services can help you to focus. You will understand the needs of your business. It even helps you get more high-value clients or consumers.
When to use image masking:
Image masking helps you to abide by the requirements of online marketplaces. (Marketplaces: Amazon and eBay)

You have an image that has fuzzy edges.

When you need to edit the background of images with transparent products. (For example a clear drinking glass or bottle)

The images may have subjects with hair or fur.
When not to use image masking:
If your image has sharp edges, then use a clipping path instead of image-making.

When the background and the product in your image have the same color.
Image masking at Clipping Path Source:
Image masking is a sophisticated image editing technique used to isolate specific objects or regions within a photograph while preserving fine details like hair, fur, or intricate edges. Clipping Path Source is a service provider known for its expertise in image editing, including image masking. Here's an explanation of what image masking is and how it's implemented at Clipping Path Source:
Image Masking: Image masking is a process used in graphic design and photo editing to separate an object or subject from its background. It is particularly useful when the subject has complex, intricate edges or when you need to maintain transparency, such as when removing a background from an image with hair, fur, or translucent materials like glass or smoke.
How Clipping Path Source Implements Image Masking:
Selection of Appropriate Technique:
Clipping Path Source's experienced professionals analyze the image and select the most suitable image masking technique based on the complexity of the subject and the desired outcome. Common techniques include layer masks, alpha channel masking, and advanced Photoshop tools.
Layer Masks:
For images with relatively simple subjects, a layer mask is often applied. A layer mask allows precise control over which parts of the image are visible and which are hidden. This method is effective for subjects with clear and defined edges.
Alpha Channel Masking:
In cases where subjects have more complex edges, like hair, fur, or intricate patterns, alpha channel masking is employed. This technique involves creating a separate grayscale mask that accurately defines the transparency levels of each pixel, allowing for precise isolation of the subject.
Advanced Photoshop Tools:
Clipping Path Source's skilled editors are well-versed in using advanced Photoshop tools like the Pen Tool, Magnetic Lasso, and Quick Selection Tool in combination with various brush types to refine the mask and achieve pixel-perfect results.
Manual Touch-Ups:
To ensure the highest quality, Clipping Path Source experts manually refine the mask, addressing any imperfections or areas that require fine-tuning. This meticulous attention to detail ensures that the subject appears natural and seamlessly integrated into its new background.
Output in Desired Format:
After the masking process is complete, the edited image is delivered to the client in the requested format, whether that's a transparent background, a new background, or any other specified requirements.
In summary, Clipping Path Source specializes in image masking, a crucial technique in image editing that allows for the precise extraction of subjects from their backgrounds while preserving intricate details. Their skilled team of professionals utilizes a range of techniques and tools to deliver high-quality results tailored to the specific needs of each client's project.