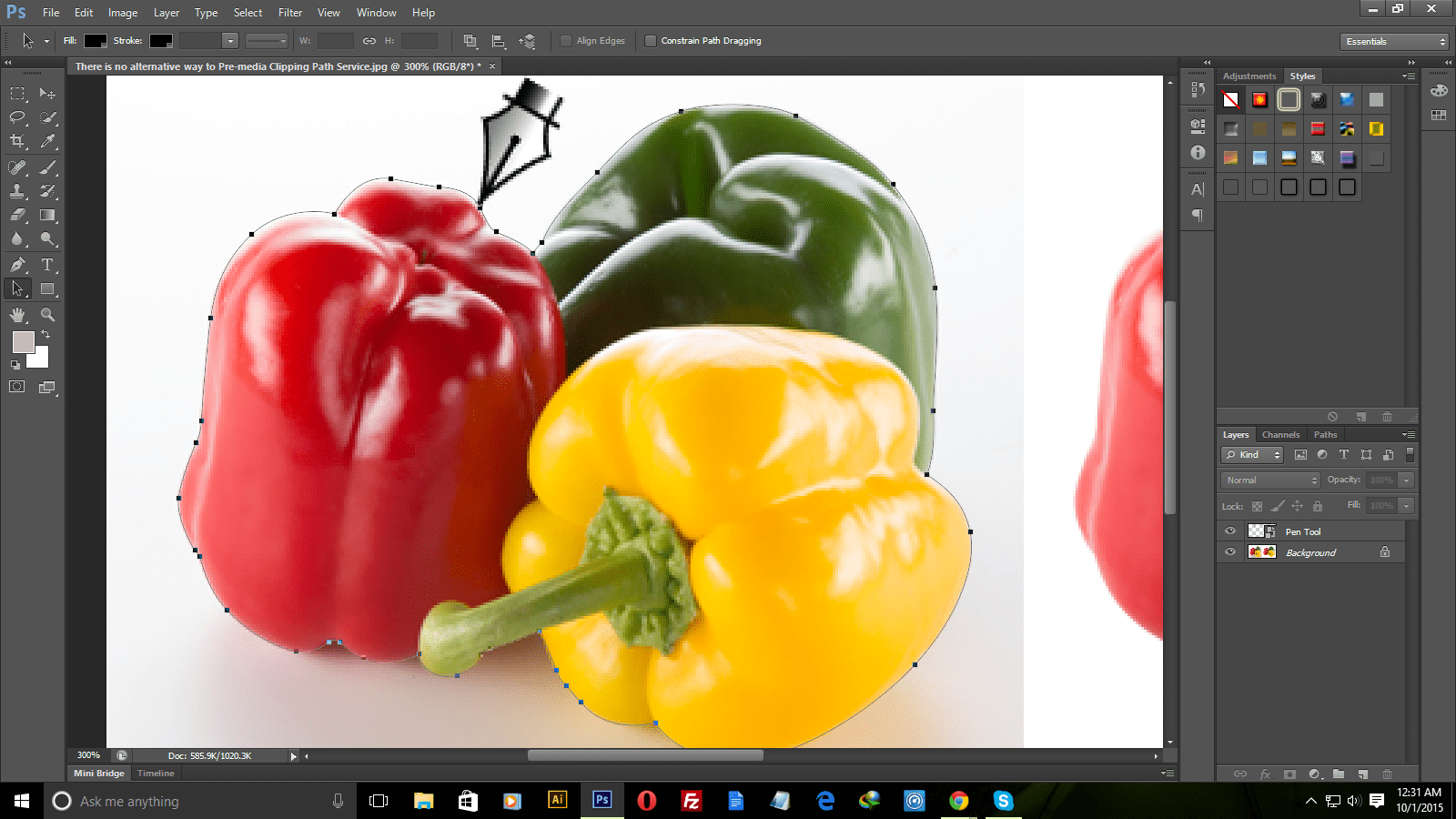 You may need smart visuals for your website or e-commerce site. You can have this by using our clipping path service, we provide 100% handmade clipping path solutions at the most reasonable prices. We apply the clipping path to increase the illustration quality of the images in traditional style like digital format skins in your websites. It excludes the background from any image from the basic steps to the complex masking or vector-based stir for image manipulations. We offer a pre-media clipping path service to increase your sales.

Clipping Path is the most useful tool that is used in the photo editing process. It is a very useful and helpful tool in image editing that is widely used by photo editors and graphic designers. Clipping path is an alternative to using masking tools to hide portions of images and pictures.
We are a group of Graphic designers and Photoshop professionals who are known for creative designing and high-quality photo editing services. We can help you with clipping path services, image masking, photo retouching, drop shadow creating, color correction, removing background from image, photo restoration, ghost mannequins, eCommerce product photo editing at very competitive prices. We are a team of exceptional Photoshop professionals who can help you run your business with ease. We offer state-of-the-art services at affordable prices.
There is no other alternative to Clipping Path:
Clipping Path Service is the most basic and essential way to stand an image processing company with its own. We use the latest version of Photoshop software to give the image a gorgeous look. Our professionals and specialists are very careful to make the aftereffect of the images very sharp and optimistic with the perfect edge. A few advanced Photoshop specialists are able to remove the unwanted objects or background from the main product without losing the original quality of the main product. Clipping Paths can be done perfectly if the professionals can understand the instructions clearly and execute the clipping path work with exactness and on time.
Clipping Path Source based in Bangladesh provides this kind of specific job very professionally. Our price is flexible for all newspapers, advertising agencies, publishers, and photographers. Our basic Clipping Path price starts at $0.39 per image which is very reasonable comparatively.
We provide all these services too:
Masking service

Retouching services

Color correction

Shadow/Mirror effect

Image manipulation

Raster to vector conversion

and others you may require.
We at Spectrum Imaging are a passionate team of creative and innovative graphic designers. We offer a range of professional graphic designing services, backed by a decade's worth of experience in the industry. We have a team of expert graphic designers and Photoshop clipping path services providers who produce excellent images & graphics with impeccable design skills – right from Photoshop clipping path & image masking to image retouching, background removing, drop shadow creating, color correction, photo enhancing, and more. Photoshop is one of the most commonly used photo editing applications today. It has been used heavily by professionals to create wonders by editing images and photos. They can create photomasks to showcase a product. On the other hand, everyone from individuals to eCommerce websites can use clipping path services to enhance images and increase the impact of their online stores.