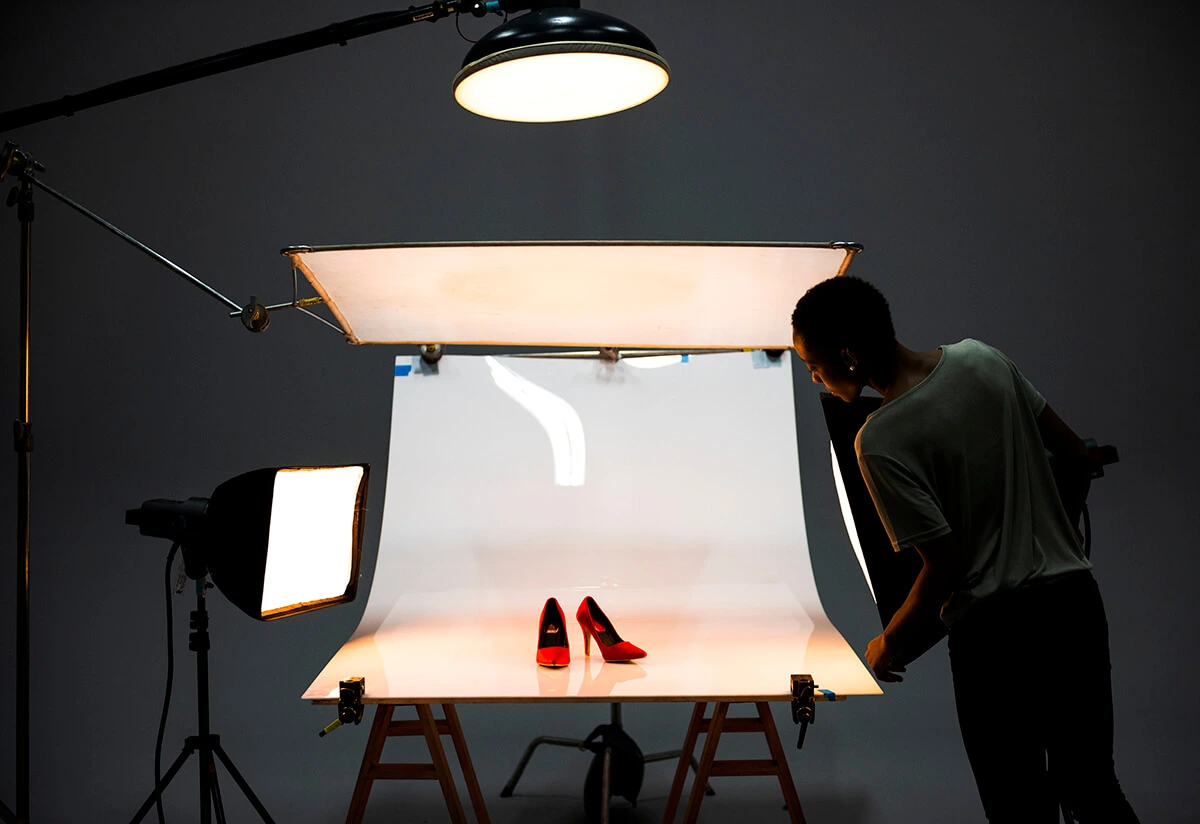 Product Photography Tips
The significance of product photography in the realm of e-commerce is widely acknowledged. The quality of your product images directly correlates with your sales potential. While photo editing can indeed elevate an image, it's essential to recognize its limitations.
Photo editing is not a miraculous transformation; it can't miraculously convert a poorly composed smartphone photo into a professional-grade image with just some retouching and clipping paths.
The purpose of editing is to enhance the existing photo, not to entirely recreate it. Therefore, it's paramount to prioritize a successful photo shoot, minimizing the need for extensive post-processing while maximizing the overall visual impact.
1. Comprehensive Angles:
Utilize various angles to present a thorough view of your product. Offering multiple perspectives, including the sides, back, and top, provides customers with a better understanding of the item. This practice is particularly valuable in reducing returns, as it helps shoppers visualize the product more accurately. In 2020, SalesCycle reported that approximately 64% of returns occurred because the actual product didn't match its online description. This is especially significant in the fashion industry, which experiences a higher return rate compared to other sectors.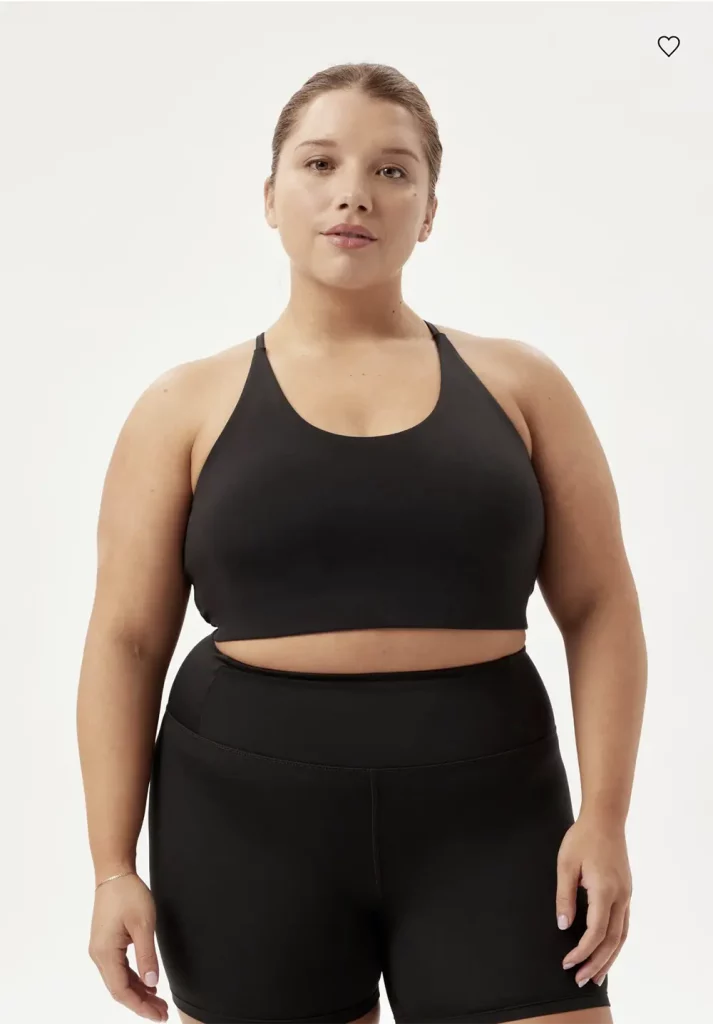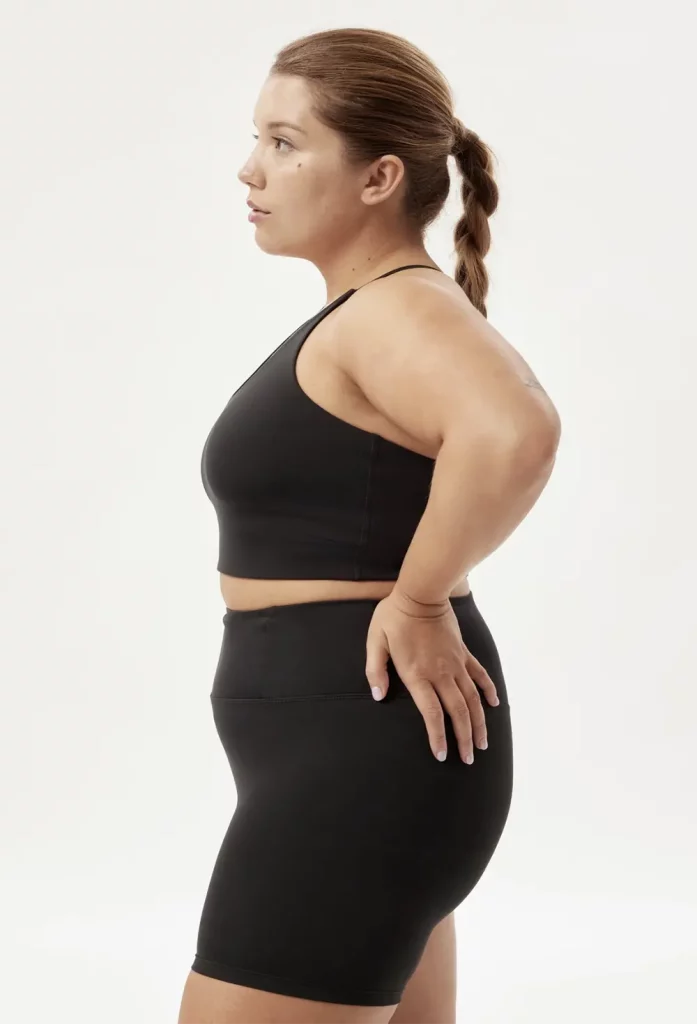 According to Nielsen Norman Group, the most effective product photos are characterized by their size, consistency, specificity, dynamism, and inclusiveness. Girlfriend Collective, an athleisure brand, exemplifies this by showcasing multiple angles of its clothing, empowering potential customers to make well-informed purchase decisions.
To create a compelling visual impact, consider shooting from below to give the product an impressive and larger-than-life appearance. Implementing 360-degree photography, especially for apparel, can also be a valuable choice. While it's essential to provide comprehensive context in your product photos, avoid getting bogged down in over-optimization.
2. Emphasize Key Product Attributes:
Your dedication to creating exceptional products deserves to be showcased in your product photos. Ensure that your photos capture essential details such as ingredients, materials, stitching, and any distinctive features that make your products stand out. For instance, the apparel brand Baro highlights the quality of its parka, "The Brockton," by placing emphasis on the zipper in one photo and showcasing the inner stitching in another to underscore the item's craftsmanship.
Meanwhile, the health wearable company Oura uses its product photos to offer a close-up view of the technology integrated into its ring. With an array of sensors designed to monitor sleep and heart rate, highlighting the advanced technology within the Oura ring plays a crucial role in illustrating how it can track vital health and fitness metrics. By drawing attention to these key attributes, you provide customers with a deeper understanding of what sets your products apart.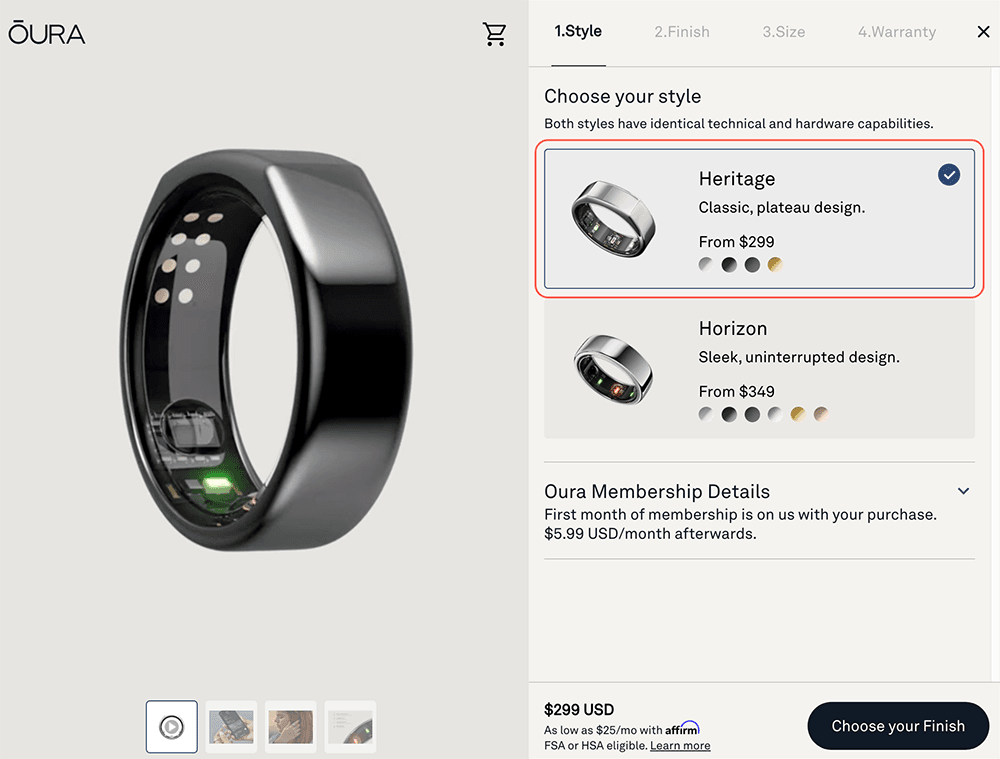 3. Harmonize with Your Brand Aesthetic:
Product images are integral components of your overall digital presence, whether on your website, social media, Amazon listings, or other platforms. It's crucial that your product images align seamlessly with your brand's visual identity. Develop a style guide that outlines specific standards for product photos to maintain consistency and cohesiveness throughout your entire storefront. Establish guidelines for hero images, like using a white background for primary product photos, which allows for more creative freedom in secondary images.
For instance, TEGEN effectively markets its sustainable hair accessories with a uniform white background for main images, creating a streamlined and user-friendly browsing experience. Additional lifestyle images are presented as secondary visuals, offering customers the best of both worlds.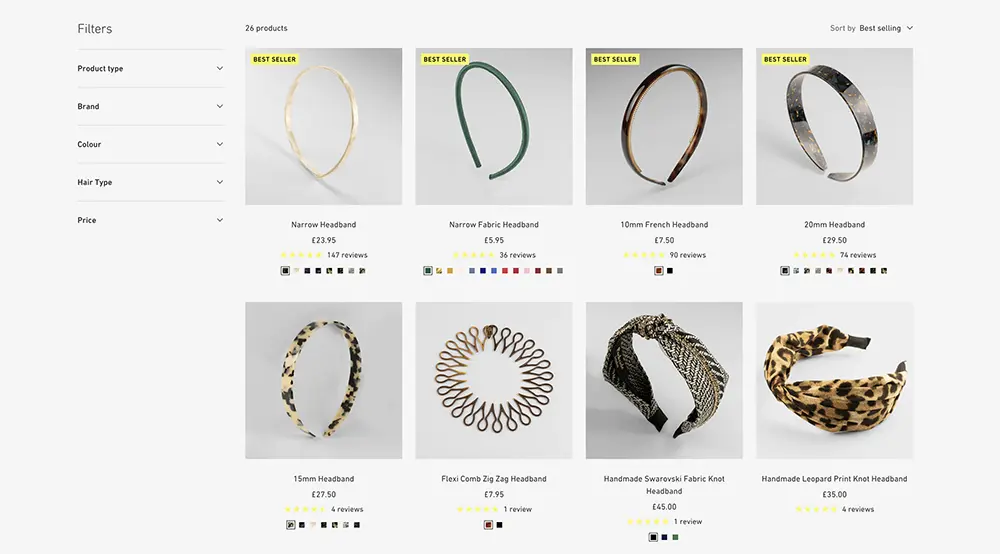 If you have an extensive product line, consider segmenting style standards into different categories. Kettle & Fire, a bone broth brand, exemplifies an effective product page layout that is visually appealing, clear, and user-friendly. Regardless of the flavor customers explore, the brand's consistent style ensures a cohesive and attractive shopping experience.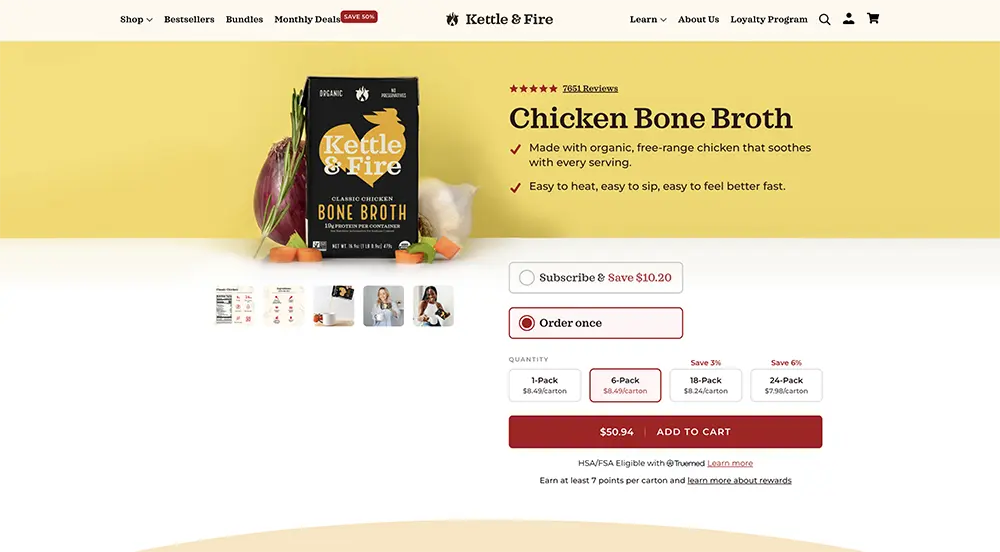 4. Utilizing your product photos effectively involves an often underrated strategy:
integrating them into your website's navigation. Rather than relying solely on text-based links, this approach leverages clickable product images directly in your navigation menu. This intuitive design allows users to swiftly and visually explore various products. The potential for enhanced conversions through this method was exemplified in a case study featuring the brand "Baboon to the Moon."
The Case of Baboon to the Moon:
Baboon to the Moon, a dynamic and visually appealing brand, sought to optimize its website's user experience and boost conversion rates. The brand made a strategic decision to replace text-based category links with product images in its navigation menu. This seemingly simple alteration led to remarkable results.
A Substantial Conversion Increase:
The introduction of product photos into the website's navigation menu yielded a substantial conversion rate increase of 4.4%. This was a clear and quantifiable indicator of the effectiveness of this approach in enhancing the user experience and driving more sales.
The Power of Visual Navigation:
The success of this case demonstrates the power of visual navigation. Customers respond positively to intuitive and visually engaging methods of exploring products. It not only simplifies their shopping experience but also captures their attention more effectively than text-only navigation. Visual cues are known to be highly influential in guiding user behavior and encouraging them to explore product offerings. This strategic use of product images in navigation aligns with the broader trend of enhancing user experience through visuals, an approach that has gained significant traction in e-commerce.
In conclusion, the case of Baboon to the Moon illustrates the impact of incorporating product images into your website's navigation strategy. It's a powerful and often overlooked method to increase conversions, improve the user experience, and align your brand with contemporary e-commerce trends. As you consider ways to optimize your online store, don't underestimate the influence of visual navigation in guiding customers to explore and purchase your products.
The Role of Product Photography in E-Commerce Success:
Product photography serves as the digital backbone of your e-commerce enterprise. It plays a pivotal role in shaping the impression your products leave on potential customers. Here are some essential tips to consider in the realm of product photography:
Inspiring Buyer Confidence:
High-quality product images are a testament to your commitment to quality and professionalism. They reassure customers that they are making informed decisions when purchasing your products. The visual appeal and authenticity of your product photos can be a deal-maker or breaker.
Minimizing Editing Efforts:
The adage "an ounce of prevention is worth a pound of cure" certainly applies to product photography. By investing time and effort in capturing the perfect shot during the shoot, you reduce the need for extensive post-processing. This means less time spent editing and more time devoted to growing your business.
Driving Sales:
Engaging and informative product photos are your virtual salespeople. They convey product details, features, and benefits to your customers. When done right, product photography has the power to persuade and convert browsing shoppers into paying customers.
In conclusion, product photography is the backbone of your e-commerce enterprise, shaping your brand's image and customer perception. By adhering to these quick tips, you can instill buyer confidence, streamline your workflow, and ultimately boost sales.
Suggested article >>