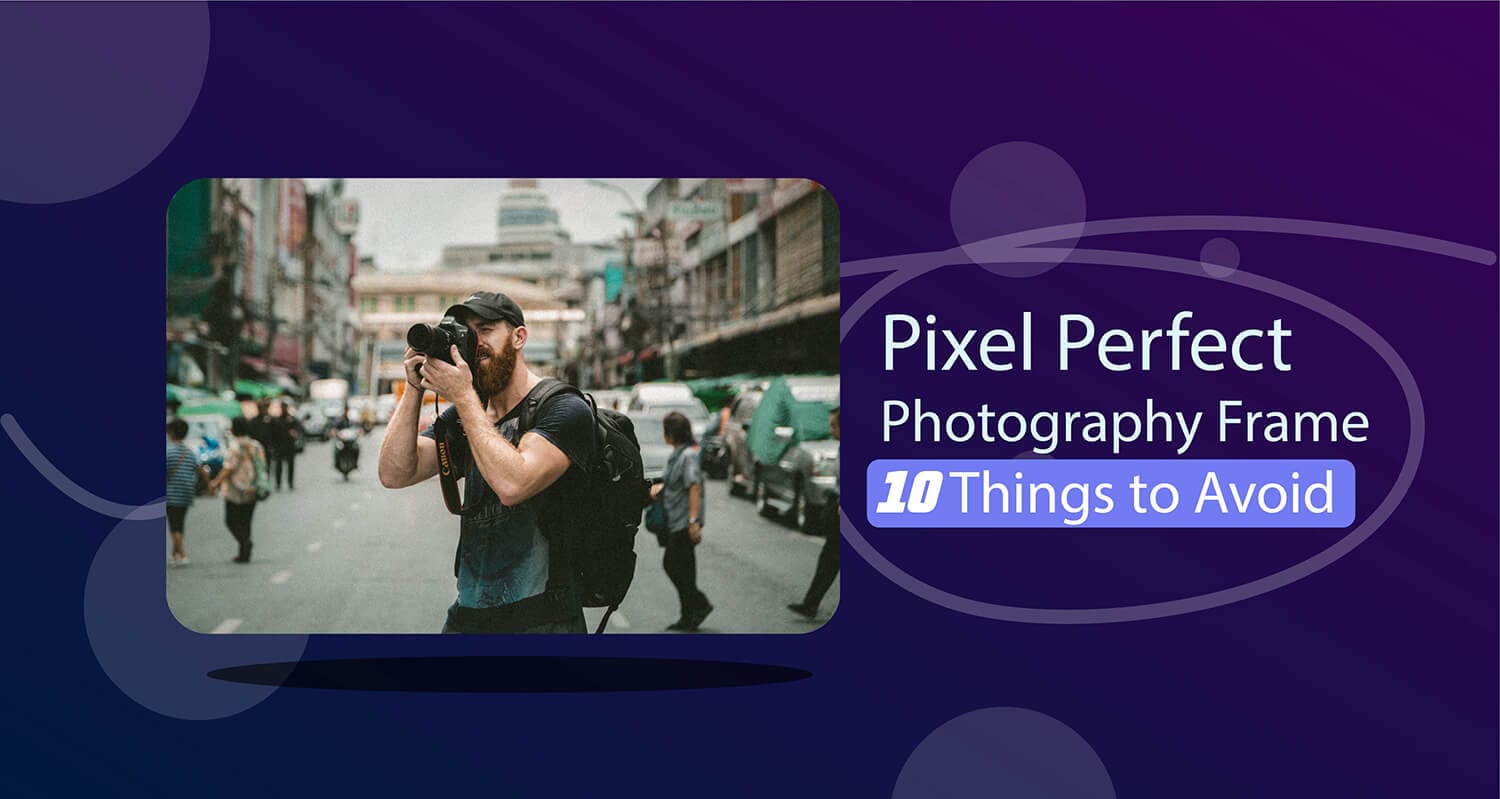 Capturing product photos only to later discover they do not meet the necessary legal or marketplace requirements is a common challenge in the world of photography. Often, it can be perplexing to discern what can and cannot be included in your photos, as well as who and where you can photograph. To navigate this terrain effectively, it's crucial to familiarize yourself with photographers' rights, particularly in the context of taking and using photos for ecommerce purposes.
In general, when you're in a public setting, you have the liberty to photograph virtually anything, although this can vary depending on the specific country where you are conducting your shoot. It is advisable to conduct thorough research tailored to your shoot location to ensure compliance with local regulations. However, when it comes to commercial usage and the content within your photo frames, the rules become more intricate.
Commercial use often necessitates additional precautions. You might find yourself needing release forms for individuals featured in your images, explicit permissions for certain shooting locations, or even photography permits, depending on the circumstances. Overlooking the presence of a seemingly inconspicuous element in your frame can potentially devalue your entire investment, and in the worst-case scenario, it could result in receiving a cease-and-desist letter.
To avoid such pitfalls, it is essential to exercise mindfulness regarding the composition of your ecommerce and product photos. Here are a few critical factors to keep in mind:
Permissions: Always ensure you have the necessary permissions to include people, locations, or intellectual property in your photos, especially when intended for commercial purposes.
Location-Specific Regulations: Be aware of any local regulations or restrictions that may apply to your photography activities, such as photography permits or property release requirements.
Intellectual Property: Avoid including trademarks, logos, or copyrighted materials without proper authorization, as this can lead to legal complications.
Privacy: Respect the privacy of individuals by obtaining their consent when photographing them in a way that could potentially infringe on their privacy rights.
By adhering to these guidelines and staying well-informed about photographers' rights, you can create compelling and compliant product photos for your ecommerce endeavors, minimizing the risk of legal complications and ensuring the value of your investment.
People's faces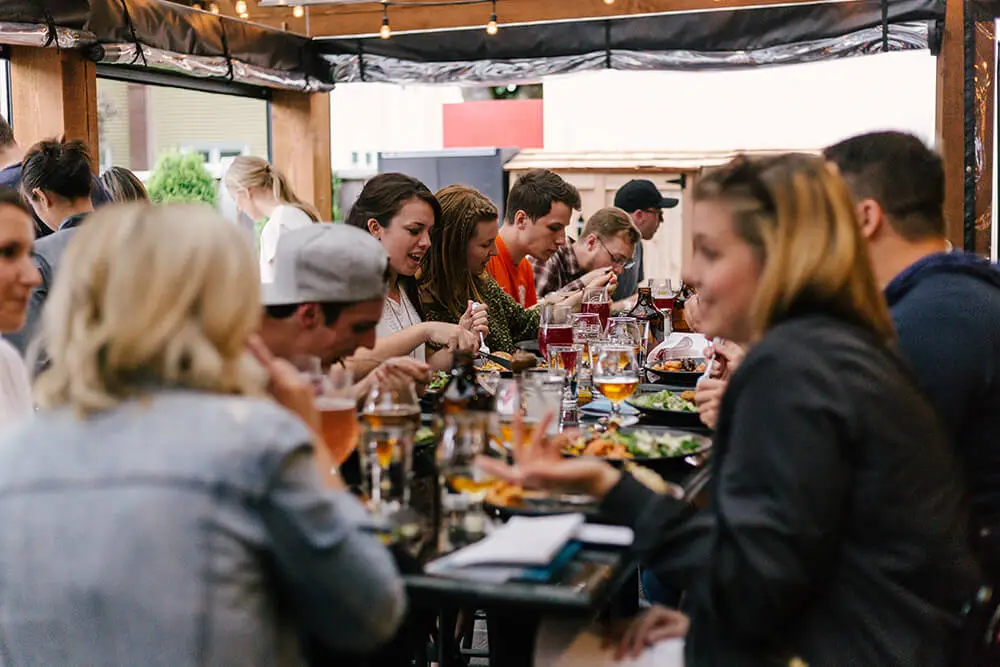 When conducting photography in public spaces, the inadvertent inclusion of passersby in your shots is a potential concern. To mitigate this, it's advisable to choose shooting locations with lower pedestrian traffic whenever feasible. However, in situations where complete avoidance of individuals is impractical, you can still utilize the captured image provided that the person's identity remains unidentifiable. This anonymity can be achieved if the individual's face is obscured, turned away from the camera, or concealed behind items like masks and sunglasses.
Tactful Approaches When People's Faces Appear in Your Photos
Elevating Your Photos with Expert Editing Techniques
You have the option to employ photo-editing software, such as Photoshop or other similar tools, to post-process your images and manipulate the appearance of faces. This includes techniques like blurring faces, replacing them with alternate faces, or conducting a Photoshop face swap using authorized images. These editing methods allow you to ensure compliance with usage regulations and maintain the integrity of your photographs.
Get permission
It's prudent to have both physical and digital copies of your photo release forms readily available during your photo shoots. In addition, considering electronic signatures for streamlined processes, HelloSign is a recommended choice for smaller businesses. If you require a customized release form, you can create one yourself, or if you have legal counsel, they can readily generate one tailored to your needs. Online resources, such as pre-made photo release templates or a comprehensive collection of release forms, can serve as an excellent starting point if you opt for a DIY approach. These templates can be personalized to align with your branding and the specific context of your photography projects.
Undergarments
When conducting product photography with live models, the utmost care must be taken to ensure that the resulting images are free from any unintentional inclusion of undergarments, accessories, or inappropriate or private body parts. However, accomplishing this task can be quite challenging due to the inherent capabilities of cameras to capture nuances and details that may not be readily apparent to the naked eye.
To address this challenge, it is vital to adopt a comprehensive approach. This begins with thoughtful planning and execution during the photoshoot itself. Proper communication with the models, ensuring appropriate attire, and directing poses can help reduce the risk of unintended elements appearing in the frame. However, despite these precautions, the camera's lens can still reveal more than the human eye perceives.
To address this, post-production scrutiny becomes a critical phase in the process. After capturing the photos, thorough image review and editing are essential to identify and eliminate any undesirable elements that may have been captured during the shoot. This meticulous review ensures that the final product images are not only aesthetically pleasing but also maintain a high level of professionalism and adherence to industry standards.
In summary, achieving the goal of preventing unintended inclusions in product photography with live models requires a combination of careful planning during the photoshoot and vigilant post-production measures to address any issues that may arise due to the camera's heightened sensitivity to detail. By maintaining this comprehensive approach, you can produce visually appealing and appropriate images that meet the requirements of your project or brand.
Smart Strategies for Addressing Undergarment Exposure in Product Photos
Check your shots as you go
To prevent the inadvertent inclusion of undergarments in your product photos, it's advisable to incorporate a proactive approach by conducting test shots during the shoot. Additionally, it's essential to maintain periodic reviews of your photos as you progress through the session to ensure that any alterations in lighting or angles do not unexpectedly reveal undergarments in the final images. This vigilance helps maintain the professionalism and integrity of your product photography.
Add a CTA button or design element
In cases where it is feasible, you can consider incorporating a Call to Action (CTA) button or other design elements directly into your photo. However, it's crucial to ensure that such additions are contextually relevant and seamlessly integrated into the overall composition of the image. This strategic placement of CTA buttons or design elements can enhance user engagement and guide viewers toward a specific action while maintaining the coherence of the visual narrative.
Smart Photoshop Solutions: Expert Retouching Techniques for Seamless Removal of Undergarments in Product Photos
You have the option to utilize Photoshop for the retouching and removal of undergarments and any unwanted distractions in your product photos. Alternatively, if you lack the time, expertise, or necessary software, you can entrust this task to a professional retouching service like Path. Their expert team can proficiently eliminate undergarments from your product photos, as demonstrated in their work for Motif Concept Store, ensuring the images meet your desired standards of quality and professionalism.
Children
Photographing children necessitates a careful and considerate approach, as the legal guidelines surrounding this practice can be complex and location-dependent. To navigate this terrain effectively, it's important to understand that the rules governing photographing children share similarities with those related to capturing images of adults but come with some unique considerations.
When it comes to photographs used for editorial or journalistic purposes, such as news reporting or educational content, these typically fall under the protection of First Amendment rights, which guarantee freedom of speech and the press. However, certain exceptions and ethical considerations may apply, particularly when it comes to respecting the privacy and safety of children.
For images intended for commercial purposes, such as advertising campaigns or branding materials, a crucial step is obtaining a signed release from the child's parent or legal guardian. This release serves as formal consent, allowing the use of the child's image for commercial activities.
As an illustrative example, consider the case of Ice Cream Castles, a children's clothing brand that prominently features kids in its visual content. Given the youthful and vibrant nature of their brand, they collaborate with a professional lifestyle photographer to capture engaging and playful images of children. To ensure that these images meet their quality standards and brand requirements, they partner with a service like Path for post-production editing. This collaboration streamlines the process and enables them to efficiently deliver polished images while accommodating the potential challenges of working with young models during photoshoots.
In summary, the approach to photographing children involves understanding the legal and ethical considerations surrounding the use of these images. It necessitates securing proper releases when using such images for commercial purposes while maintaining a respectful and responsible approach to photography in all contexts involving minors.
Handling Kids in Photos: A Simple Guide
Request permission
To ensure compliance and ethical considerations when involving children in photography, it is advisable to seek the permission of their parents or legal guardians. Request that the guardians sign a release form granting consent for the use of their child's image. As previously mentioned, having both physical and digital release forms readily available is a prudent practice to facilitate the process and maintain legal compliance.
Use Photoshop
In situations where obtaining permission to include a child in your photo is unattainable for various reasons, you have several options to address this challenge. You can opt to obscure the child's identity by applying blurring techniques or conducting a face swap. Alternatively, depending on the specific photo and product, you may choose to edit the child out of the image entirely. In some cases, adding accessories like sunglasses can effectively conceal a child's identity, as demonstrated in the approach taken by the children's apparel brand, Ice Cream Castles. By implementing such techniques, you can maintain the anonymity of the children and ensure that your photos remain compliant with privacy and consent considerations.
Logos and brand names
It's essential to be mindful that logos and brand names should not be featured in an image unless the image directly promotes that particular brand. This is especially crucial in product photography intended for marketing and advertising purposes. The presence of such logos and brand names can potentially detract from the intended focus of the image and may lead to legal complications. Freelance photographers may find restrictions on selling such shots to clients or stock websites, as including logos or brand names without authorization poses a risk of trademark infringement or copyright violation. Hence, it is advisable to exercise caution and avoid such elements to ensure both visual clarity and legal compliance in your photography endeavors.
Avoiding Logos in Product Photos: Simple Tips
Change your frame
To eliminate the presence of a logo in your image, you can consider cropping the photo strategically. However, the effectiveness of this method depends on the original framing of the image and the logo's placement in relation to the product and other elements within the frame. Alternatively, you may opt to reframe the shot entirely, altering the angles and composition. This could involve repositioning the subject of the photo in a manner that conceals the logo or capturing the image from a different perspective to ensure the logo is no longer part of the frame. These techniques offer flexibility in addressing the challenge of logo inclusion in your photography while preserving the overall visual quality and message of the image.
Retouch your image
You have the option to edit your product photos using software like Photoshop or other editing tools to eliminate any unauthorized branding or logos. There are tutorials available to guide you through the process. However, if you are constrained by time, lack access to Photoshop, or prefer to outsource the task due to limited photo-editing skills, there are professional services available to assist you.
For instance, we offer the capability to remove logos and brand names from your product photos. To illustrate this, consider a flat-lay photo: if Prada were to use the image in their marketing, they would likely need to remove the Chanel and NARS logos and branding to avoid copyright or trademark issues. While the example demonstrates logo removal, there are scenarios where you might need to add your own branding or logo to supplier-provided product photos, customizing them to align with your brand identity. This flexibility in editing ensures that your product photos meet your specific requirements and maintain a cohesive brand image.
Standout Features of Our Product
Even if you've successfully removed another brand's logo from your photo, there may still be distinguishable product characteristics to consider. For instance, take the iPhone as an example: while it's possible to eliminate the Apple logo from the back of the phone and avoid legal issues, the distinguishable characteristic on the front – the circular button at the bottom – sets the iPhone apart from other devices. Depending on your level of photo-editing expertise, addressing this feature can be a relatively straightforward task.
Another case in point is the clothing brand Adidas, known for its three stripes – a defining characteristic that distinguishes it from other brands. Editing out such a distinctive feature may be more challenging compared to simpler logos.
When capturing images, it's advisable to adopt a proactive approach by continually assessing the elements within the frame. A helpful guideline is to ask yourself whether you can readily identify a background prop's brand or origin. If you can quickly discern the brand or source, it's a strong indicator that the prop should not be included in the image frame to avoid potential trademark or copyright issues. This diligent consideration ensures that your product photos remain free from any elements that could raise legal concerns and helps maintain the visual integrity and compliance of your images.
Avoiding Standout Features in Your Product
Use angles and props
Whenever feasible, consider capturing the photo from an angle that effectively conceals the brand's distinctive characteristics. Alternatively, you can employ other props strategically to artfully block or obscure the areas containing these notable brand elements. This approach not only maintains the visual appeal of your image but also minimizes the risk of trademark or copyright concerns, ensuring that your product photos remain compliant and brand-neutral.
Photoshop it out
The healing brush tool, as demonstrated below, can be a valuable asset when tasked with removing recognizable product characteristics. In the case of Adidas's iconic three stripes, for instance, you can utilize this tool to either remove or add a stripe as needed to achieve the desired result in your product photos. This precise and versatile photo-editing technique helps ensure that your images meet the necessary brand-neutral and compliance standards while maintaining visual quality.
Distracting and busy backgrounds
To ensure that the primary focus remains on your product, it is advisable to steer clear of cluttered or busy backgrounds in your product photography. An excessively complex or distracting background can divert the attention of potential shoppers away from the product you are endeavoring to sell. In fact, research indicates that a significant portion of shoppers, approximately 38%, are more inclined to make a purchase when a product is showcased against a simple and uncluttered background. In this context, the less visually noisy the background, the more effective your product presentation is likely to be.
What to do if you have a busy background
Use a transparent background
To enhance the versatility of your product photos for various marketing channels, it is advisable to create a transparent background. This transparency allows you to seamlessly incorporate your product images into different contexts. You can use plain white backgrounds for your primary ecommerce images, providing a clean and consistent look. Additionally, you have the flexibility to add colorful or context-specific backgrounds to your images for website presentation and marketing materials. This approach ensures that your product photos are adaptable and can effectively complement the visual style of each channel, enhancing their impact and relevance.
Outsource your edits
If you find yourself pressed for time or lacking the necessary photo-editing expertise, consider delegating the task of background removal to a professional retoucher. The Path design team offers 24/7 availability and provides background removal services, with pricing starting at just 39 cents per image. By enlisting the services of experts, you can efficiently and affordably achieve the desired background removal results, ensuring that your product photos are of high quality and ready for various marketing purposes.
Scout a new location for your photoshoot
When setting up your product photography, it's essential to choose a location where background elements won't compete with your product or create distractions, such as objects seemingly protruding from a model's head. One effective solution is to establish a home studio for capturing product images against a plain background. This controlled environment allows you to maintain focus on the product and ensures that the background remains unobtrusive, contributing to clean and professional-looking images.
Price tags and hangers
Much like busy backgrounds, price tags have the potential to be equally distracting in product photography. In some cases, they can detract from the overall appeal of the photo and, consequently, the product itself. Removing or minimizing visible price tags is often advisable to present a clean and attractive image that highlights the product's features and qualities.
What to do if you have price tags in your product photos
Remove the tag
If removing a price tag is not feasible, an alternative approach is to conceal it. You can achieve this by discreetly tucking the tag into an element of the clothing, such as a pocket or behind a bow, in a manner that renders it invisible and unobtrusive in the product photo. This method ensures that the focus remains on the product itself, enhancing the overall visual appeal and professionalism of the image.
Check your angles
Consider capturing the photo from an alternative angle, as this often allows you to photograph the clothing without including the price tag in the frame. This approach ensures that the product is showcased without any distracting elements, providing a clean and appealing image that emphasizes the clothing itself.
Get rid of tags in Photoshop
When all else fails, retouching remains a viable option. If it's not possible to entirely avoid the presence of a price tag in your product photo, you can opt for a general retouching process in Photoshop or a similar editing tool to swiftly and effectively address this issue with a simple fix. Retouching enables you to enhance the visual appeal of the image by discreetly removing or minimizing the appearance of the price tag, ensuring that the product takes center stage in a professional and polished manner.
Public buildings
It's worth noting that there are situations in which taking photos of certain landmarks, including the Eiffel Tower at night, may be restricted, especially for professional use. This is due to the fact that some iconic structures have their lighting designs copyrighted as artistic works.
While it's relatively uncommon for a photoshoot to feature the Eiffel Tower at night in the background, there are other public buildings and monuments that photographers should be cautious about. This includes places like art museums, religious sites such as mosques and temples, and government buildings. It's also wise to exercise discretion when photographing in shopping malls, although they are privately owned rather than public property. The mall's owner typically has the final say on whether photography is allowed, and sometimes, there are explicit signs indicating their policy. To ensure compliance with rules and recommendations, it's often best to directly contact the location or property owner to clarify their specific regulations.
What to do if public buildings are in your shot
Validate usage rights
Before photographing a building, monument, or landmark for any purpose, it's advisable to verify whether you have the right to use the images. Tools such as Getty Images' Intellectual Property Wiki can be valuable resources in helping you assess whether the structure you wish to capture is suitable for your intended use. These resources provide information and guidance on the copyright and usage regulations related to various architectural subjects, aiding in your decision-making process and ensuring that your photography remains legally compliant.
Find a new location
If it's convenient and feasible, consider opting for a new angle or relocating to a different spot if you anticipate potential issues with buildings in the background. This proactive approach helps avoid any complications related to copyright or usage restrictions associated with certain architectural structures, ensuring a smooth and trouble-free photography experience.
Remove the background
Whether you prefer a hands-on approach using tools like Photoshop or seek a more streamlined solution, professional background removal services offer a convenient option. This allows you to efficiently and effectively achieve the desired results, ensuring that your images meet the standards of quality and visual clarity you're aiming for.
Sports teams, logos, and players
It's crucial to be aware that the names and logos of most major sports teams are trademarked, imposing the requirement to seek permission before incorporating them into your photos—especially if your intention involves commercial use, such as selling products. The level of trademark protection extends even to the written form, as illustrated by the NFL trademarking names of games and various ways to reference them. Therefore, if an image includes a Yankees t-shirt, for instance, seeking permission from the MLB before publishing or selling the photograph is likely necessary. When it comes to sports teams and logos, a prudent rule of thumb is to refrain from shooting them if you believe permission is required, avoiding potential legal complications.
Unintended shadows
Shadows play a pivotal role in enhancing the visual appeal of a photo, adding dimension, and grounding the product. However, it's essential to consider the intentional and controlled use of shadows. While they can provide a sense of realism and context, unintended or poorly executed shadows can significantly impact how a product is presented.
In the case of the lifestyle-centered shoot depicted in the photo below, where the primary goal wasn't white background shots, the unintended shadows became a challenge. The set location at the beach led to uncontrollable shadows, resulting in images with a harsh, dark, or messy appearance that did not effectively showcase the product. It's a valuable reminder of the importance of planning and understanding the impact of shadows on the overall composition during a photoshoot to ensure the desired visual outcome.