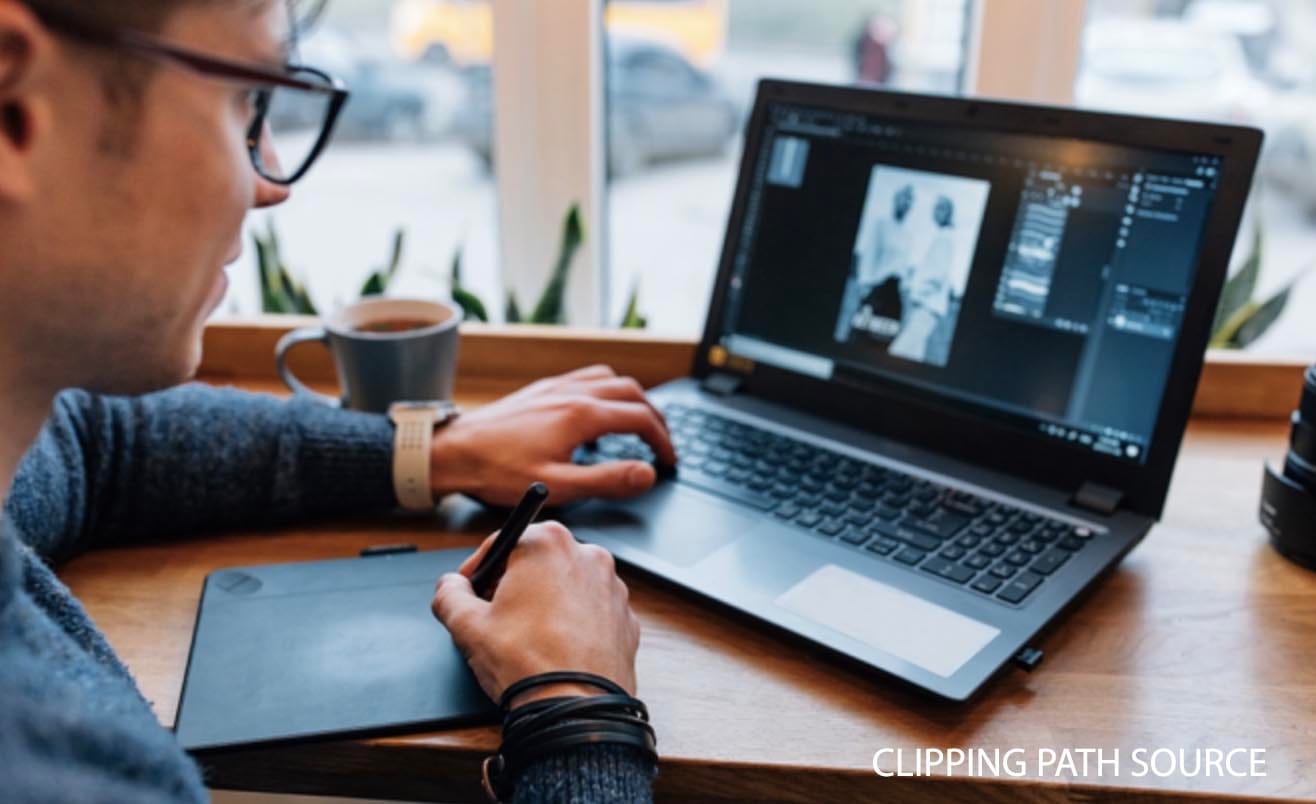 Professional photo retouching service:
Photo retouching service stands as a pivotal instrument, transforming good product photos into exceptional ones that wield the power to ignite genuine sales. Yet, not all possess the mastery of Photoshop or the luxury of time needed to meticulously refine each product photo. In a realm where even the tiniest pixel holds significance, bypassing this crucial stage is a risk you can't afford to take.
Now, let's delve into the significant avenues through which photo retouching can metamorphose your product photos into dynamic tools for driving sales.
Erase flaws and perfect products:
In the realm of product photography, the pursuit of pixel perfection reigns supreme. It's an art that requires every minuscule detail to be flawlessly rendered, regardless of the tangible imperfections that may naturally occur. In the unpredictable journey from conception to the photoshoot, accidents are an unwelcome companion – scratches, dents, chips, and smudges might emerge on the product's surface. This holds especially true when the product is transported, and lifestyle or contextual shots are captured, weaving an authentic narrative.
Consider the fate of sunglasses, those guardians of style. Despite their allure, they inevitably encounter the blemishing scratch, a testament to their real-world adventures. Paint, meticulously applied, is susceptible to the chipping forces of reality. Threads, woven into the fabric of elegance, may occasionally succumb and pull. Yet, before anxiety clutches your creativity on the day of the shoot, rest assured that perfectionism can be achieved beyond the immediate realm of the lens. With the wizardry of Photoshop, those seemingly inconsequential flaws transform into mere whispers in the symphony of your composition.
So, embrace the creative process knowing that the journey doesn't end with the initial shot. Let the tapestry of your artistry unfold, knowing that the meticulous touch-ups lie ahead, ready to elevate your vision to the zenith of flawlessness.
Smoothing the wrinkles on clothing: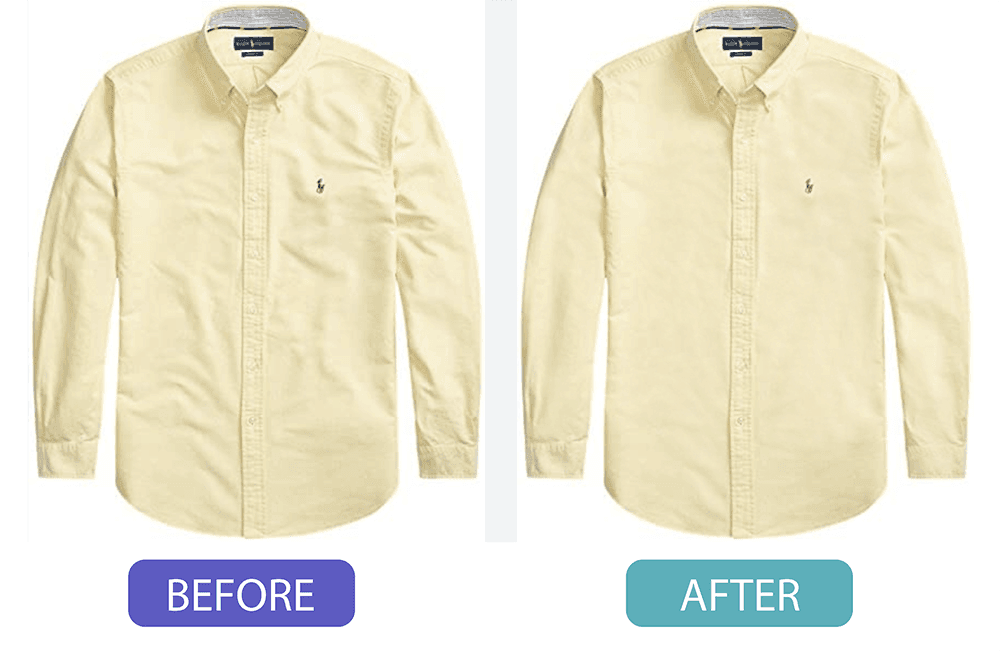 While numerous photographers carry a steamer to their shooting locations for apparel product photos, you might find yourself without this tool at your disposal. Even if you do have one, remember that your clothing items aren't entirely invulnerable to wrinkles.
Professional photo retouchers frequently offer a solution for eliminating wrinkles in clothing. Additionally, fine-tuning shadows and lighting might be necessary, similar to a recent retouching project we undertook:
Get rid of distracting lighting: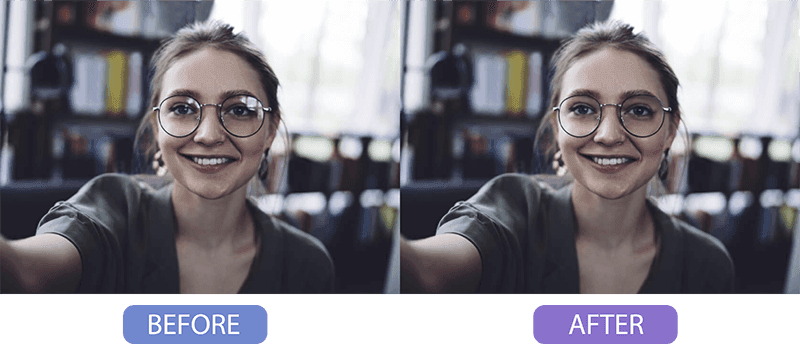 Striving for impeccable lighting during a photoshoot is essential, yet it's not always attainable. Unintended glares stemming from sources like ambient or artificial light, camera flashes, or reflective surfaces can find their way into your shots, intruding upon the frame.
Consider a scenario involving a metal heart necklace: It may exhibit bothersome glares, detracting from its appearance. However, armed with post-processing tools like Photoshop, these minor nuisances can often be skillfully rectified. Through adept retouching, the before-and-after transformation of the necklace showcases the removal of glare, reinstating its intended allure.
Efficiently eliminate smudges and wrinkles from non-apparel items:

Just as the wrinkled fabric can detract from the appeal of clothing, the same applies to furniture and home goods. Avoid giving potential buyers the wrong idea by ensuring that high-ticket items like couches are presented in impeccable condition. Uphold the allure of flawless furniture by preventing wrinkles, stains, and smudges through careful handling, storage, and transport. Just as a sharp outfit boosts confidence, a well-maintained couch elevates a room's elegance, making a lasting impression on buyers.
Remove glares from plastic-wrapped product packaging:
When you use reflective plastic materials like cellophane, shrink wrap, or plastic for packaging electronics, you might encounter a problem with glare and strange lighting effects. These materials can reflect light in ways that create unwanted bright spots or reflections, making it difficult to see the product clearly.
For instance, when you wrap electronics or other items in these types of plastic, the shiny surface can bounce light around and cause glares that obscure the details of what's inside. This can be especially problematic when you're trying to take photos of the products for advertising or showcasing purposes.
To overcome this challenge, you need to be mindful of how you position your lights and the product itself. Using diffusing materials or filters and adjusting the angle of your lights can help reduce glare and reflections. Alternatively, if you're skilled in photo editing, you can sometimes fix these issues after the photoshoot.
By understanding the nature of these materials and taking steps to control the way light interacts with them, you can capture clear and appealing product images without the distractions caused by unwanted glares.
Remove tags:
Preserving the pristine presentation of products, including their price tags, is crucial for various reasons—whether for order fulfillment or other purposes. If needed, you can seamlessly remove unwanted price tags using Photoshop during post-production. While it's preferable to hide the price tag during the photo shoot to streamline editing later, it's not a deal-breaker if you can't. By adeptly addressing this detail, you ensure a polished final image that maintains its visual integrity, regardless of any editing adjustments made.
Remove the dust particles:
The battle against dust is a constant challenge, defying even the cleanest studios or spaces. Tiny specks of dust are nearly imperceptible to the naked eye, yet they can pose significant issues when capturing intricate or close-up shots. Fortunately, the presence of a bothersome dust particle in your prized shots can potentially be resolved through the art of photo retouching.
Even the most meticulously maintained environments can't entirely escape the intrusion of dust. Its persistence is especially pronounced when capturing detailed or magnified subjects. Should an unwelcome dust particle photobomb your shots, there's a silver lining: photo retouching techniques can often come to the rescue.
While maintaining a dust-free shooting space is paramount, the reality is that absolute control is elusive. When minute particles threaten to mar your shots, the digital realm offers a solution. Skillful photo retouching empowers you to erase these minor imperfections, ensuring that your final image stands as a testament to the subject's flawless detail. So, while dust's presence may seem unavoidable, the power to restore perfection lies within your retouching prowess.
Remove the supporting objects: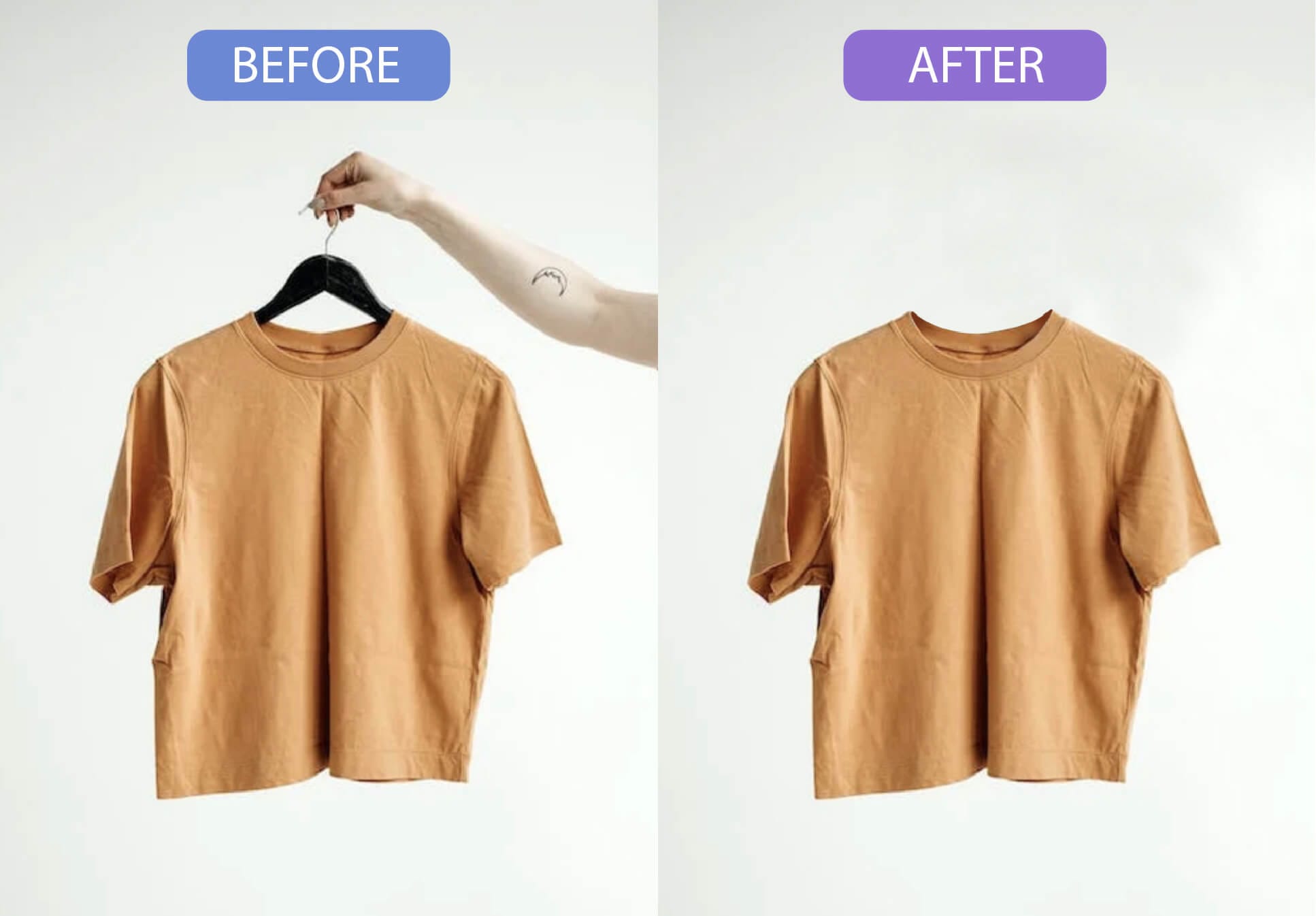 In the realm of product photography, achieving the perfect shot often involves the use of props and supporting elements. These additional items, such as blu tack, fishing line, and various objects, play a vital role in precisely positioning the product within the frame.
When it comes to capturing product images that truly stand out, photographers frequently employ ingenious techniques. These might include using blu tack to secure an item in a specific angle or position or utilizing a fishing line to create the illusion of products floating in mid-air. These tactics enhance the visual appeal of the shot and allow for creative compositions that showcase the product's features effectively.
By skillfully incorporating these supportive elements, photographers can craft captivating visuals that highlight the product's unique qualities. These techniques are part of the artistry of product photography, ensuring that every detail is meticulously presented to convey the essence and value of the item to potential customers.
Clean up the setting:
Ensuring a consistently clean environment for photography isn't always feasible. Unwanted elements like dirt, smudges, or imperfections on surfaces, floors, or walls can find their way into images. However, a physical broom or mop isn't the only solution. Post-processing in Photoshop offers an effective remedy for these issues.
Maintaining a spotless backdrop isn't always within reach, and occasional flaws can make their way into your shots. These blemishes might disrupt the visual harmony of the scene, detracting from the subject's impact. Thankfully, the magic of Photoshop allows you to virtually clean up these distractions, restoring the pristine look you desire.
By digitally retouching away dirt, smudges, or imperfections, photographers can salvage images that may have initially appeared less than perfect. This approach not only saves time and resources but also preserves the intended atmosphere of the shot. Ultimately, through the power of post-processing, you can ensure that your subjects take center stage in an impeccably presented setting.
Remove mannequins: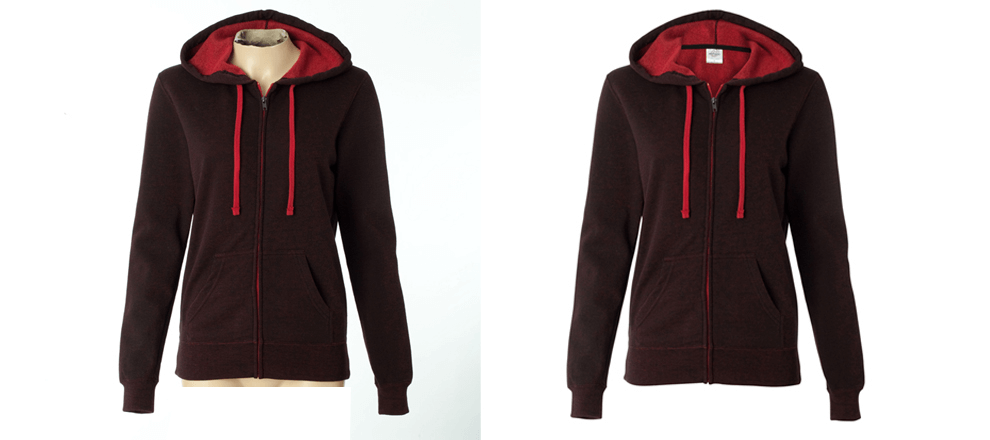 Similarly, in the world of apparel product photography, mannequins often play a crucial role. They aid in showcasing clothing items effectively. However, these mannequins can be seamlessly retouched out of the photo during post-processing, resulting in images that solely feature the garment itself. Additionally, the removal of distracting tags or hangers is a common practice to ensure that the focus remains solely on the clothing.
When presenting clothing items in their best light, the use of mannequins provides a tangible context for potential buyers. These forms assist in displaying fit, shape, and overall aesthetics. Nonetheless, the ability to digitally erase these supporting elements allows for a cleaner, more focused presentation of the apparel. By skillfully editing out mannequins and eliminating any tags or hangers that could divert attention, photographers ensure that the product shines as the centerpiece of the image.
This process showcases the versatility of post-production in crafting compelling visuals. By tailoring the image to emphasize the clothing's design and details, photographers maintain a sharp focus on the product itself, enhancing its allure and making it more enticing to potential customers.
Retouch your photos to boost sales:
Attaining a flawless shot isn't always within reach, but there's a silver lining: post-shoot editing has the potential to transform a good product photo into a remarkable one that yields impressive outcomes. The art of photo retouching demands a combination of time, patience, and expertise. Thankfully, there's a solution: consider delegating your labor-intensive retouching tasks to Clipping Path Source, your reliable 24/7 virtual photo editing studio.
Even the most skilled photographers encounter challenges in achieving perfection straight from the camera. The magic truly happens during the post-shoot editing phase. This creative process involves refining colors, enhancing details, and smoothing out imperfections to elevate your product photos to a level that commands attention.
However, photo retouching service is not just a skill, but an art form. It requires meticulous attention to detail and a keen understanding of how to enhance without overdoing it. If you find this process time-consuming or beyond your expertise, Clipping Path Source stands ready to assist. With their expertise and availability around the clock, you can entrust your retouching endeavors to a reliable partner who will ensure your product photos radiate excellence and drive the results you're aiming for.