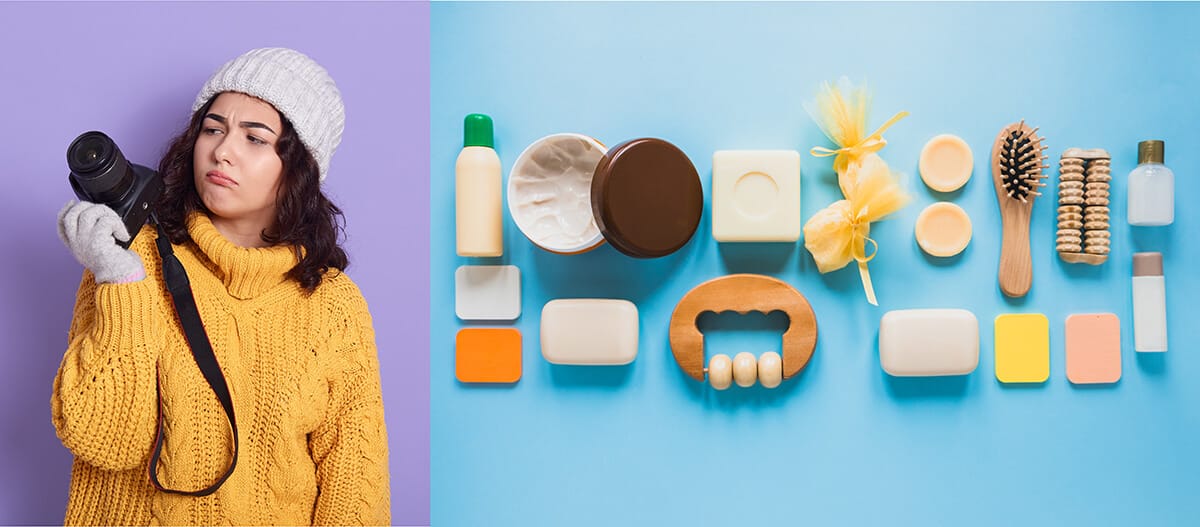 When it comes to e-commerce, investing in high-quality product photos is a strategic move with an excellent return on investment. As potential customers browse your online store, the primary way they engage with your products is through visuals and descriptive content. In this context, your product photos play a pivotal role in allowing customers to virtually experience your offerings.
Consider this: People tend to retain about 80% of what they see, while they only remember approximately 20% of what they read. This statistic underscores the immense impact of visual content. Therefore, if the product images on your e-commerce site don't meet the mark, you're likely missing out on valuable sales opportunities.
However, if you're not the sole decision-maker regarding this investment, and the authority lies with your boss or superiors, you may need to build a convincing case. The good news is that we've already done the groundwork for you. You can share these insights to make a compelling argument to your higher-ups, emphasizing the pivotal role that high-quality product photography plays in driving e-commerce success.
Unlocking the Value: The Advantages of Product Photography
While there are numerous reasons why product photography is crucial, the true essence of high-quality product photos can be distilled into a handful of fundamental advantages.
Minimizing Returns: The Impact of Precise Product Photography
High-quality product photography plays a pivotal role in reducing return rates. It's essential to ensure that product images accurately represent how items will appear in real life, covering critical aspects such as size, material, color, and more. For instance, product photos with inaccurate coloring can significantly contribute to higher return rates. In fact, a staggering 66% of online shoppers emphasize the importance of accurate color representation when browsing clothing items online.
Reduced Bounce Rates: The Impact of Compelling Product Photography
Product photos occupy a prominent position in the hierarchy of elements that online shoppers assess, often standing alongside the price as their top priority. When visitors land on your product page, the last thing you want is for them to swiftly bounce away due to a subpar first impression. Inferior-quality photos are a surefire way to drive up bounce rates, underscoring the pivotal role of captivating product photography.
Enhanced Shopping Experience: The Influence of Exceptional Product Photography
In the realm of online shopping, the decision-making process often hinges on product images and brief descriptions. It's no surprise then that consumers hold strong preferences when it comes to product photos. In fact, a substantial 57% of shoppers assert that the quantity of product photos significantly influences their decision-making process, particularly when shopping for clothing items like pants. However, it's not just the quantity; quality is equally paramount. According to insights from Etsy, image quality emerges as the utmost consideration, with a remarkable 90% of shoppers deeming it 'extremely important' or 'very important' in their purchase decision. Consequently, customers seek a shopping experience that harmoniously combines clear and concise product descriptions with high-quality product photos.
Enhanced Value Proposition: The Role of Crystal-Clear Product Photography
In the realm of e-commerce, customers lack the physical interaction with products that they might have in a brick-and-mortar store. Therefore, it becomes paramount that they immediately grasp the value proposition of a product and the reasons why they should make a purchase. Building trust with customers hinges on providing them with crisp, unambiguous product photos. High-quality images offer shoppers the ability to scrutinize product details, explore items from various angles, and gain a comprehensive understanding of what they're investing in. These images serve as visual ambassadors, effectively communicating the essence of your brand and products.
In essence, product photos play a pivotal role in conveying your brand's identity and values. While words can tell customers that your business is committed to the community, showcasing images of your active involvement in community initiatives is significantly more impactful. Subpar image quality not only risks missed sales opportunities but can also erode trust between the brand and its customers. Blurred images hinder customers from scrutinizing product intricacies, and inadequate lighting may misrepresent a product's true color or dimensions, potentially leading to more returns or exchanges and a decline in customer loyalty.
Gaining a Competitive Edge: The Crucial Role of Comprehensive Product Photography
In the world of e-commerce, where the battle for consumer attention and trust rages on, the quality and comprehensiveness of product photography stand as formidable weapons. It's a battlefield where many small business owners find themselves struggling, with a significant 40% of budding entrepreneurs on platforms like Etsy labeling quality product photography as either 'very difficult' or 'somewhat difficult.' However, it's not just small enterprises facing this challenge; even larger online retailers often grapple with the task of meeting the evolving and exacting needs of today's discerning consumers.
Understanding the significance:
To understand the significance of this challenge and the opportunities it presents, consider the insights derived from a study centered on the preferences of online shoppers when it comes to purchasing pants. The findings reveal a clear and compelling narrative:
Front and Back Views: A resounding 67% of shoppers express a strong desire to view both the front and back perspectives of pants. This underscores the importance of providing a holistic and detailed portrayal of the product.
Disparity in Views: While nearly 99% of online stores showcase the front view of their products, the representation of the back view lags behind, with only 83% fulfilling this expectation. This gap presents an immediate opportunity for those willing to go the extra mile.
Detailed Focus: Around half of the shoppers (approximately 50%) actively seek out detailed photos of side seams—a demand that is admirably met by approximately 78% of online stores. Furthermore, just under 60% of shoppers express a desire to examine 'side faces,' a preference catered to by 71% of online retailers.
Micro Details: The study unearths a longing for minute product details, with 51% of shoppers expressing a specific interest in close-up shots of zippers on pants. Surprisingly, only 1.3% of stores have embraced this opportunity.
Underexplored Territories: Delving deeper into the realm of micro-details, 42% of shoppers yearn for the inclusion of detailed shots of rivets—a preference that remains largely unaddressed. Additionally, 29% express curiosity about the inside of the pants, while 25% are keen to explore the inner sanctum of pants pockets. Astonishingly, the study didn't identify any merchants providing these types of photos.
The Quest for More: On average, online stores specializing in pants display an average of 4.11 photos for each product. However, the desire for a richer and more immersive visual experience is palpable among consumers. Shoppers are hungry for additional visual information, and those who can satiate this hunger are poised to seize a distinct competitive advantage in the fiercely competitive e-commerce landscape.
In essence, comprehensive and high-quality product photography is not merely a way to meet consumer expectations; it is a strategic tool for standing out, earning trust, and ultimately winning sales in today's bustling online marketplace.
Unlocking Shareability: The Impact of High-Quality Product Photos
In the ever-evolving landscape of digital marketing and e-commerce, one thing remains abundantly clear: shareability is the holy grail for brands seeking to make a splash in the online sphere. High-quality product photos emerge as a potent catalyst for achieving this coveted goal. Here's an exploration of how these visuals can transform your product's digital journey from stagnant to shareable:
The Visual Virality Quotient: The allure of viral content is undeniable, and high-quality product photos are instrumental in making that happen. In fact, consumers are a staggering 40 times more likely to share content that features an image across their social channels. This statistic underscores the immense power of visuals in the digital age.
Facebook's Visual Dominance: The dominance of visuals on social media platforms is most pronounced on Facebook, a global behemoth in the social networking arena. Research reveals that Facebook posts enriched with photos outperform other types of posts, commanding a staggering 87% share of total interactions. It's a testament to the fact that, when it comes to engaging an audience, nothing quite compares to the allure of a compelling image.
Twitter's Image-Driven Advantage: The impact of high-quality images extends beyond Facebook, finding a robust foothold on platforms like Twitter. Tweets adorned with images enjoy a significant advantage, receiving 18% more clicks, 89% more favorites, and an astonishing 150% more retweets compared to their text-only counterparts. This surge in engagement underlines the pivotal role played by images in capturing and retaining the attention of an audience.
Oreo's Image-Driven Triumph: To illustrate the tangible benefits of an image-centric approach, one need not look further than Oreo's remarkable 100-day campaign celebrating the cookie's 100th anniversary. This ambitious endeavor leaned heavily on the power of images. The results were nothing short of astounding: In just 100 days, the brand amassed over a million Facebook fans and witnessed a staggering 195% increase in interactions.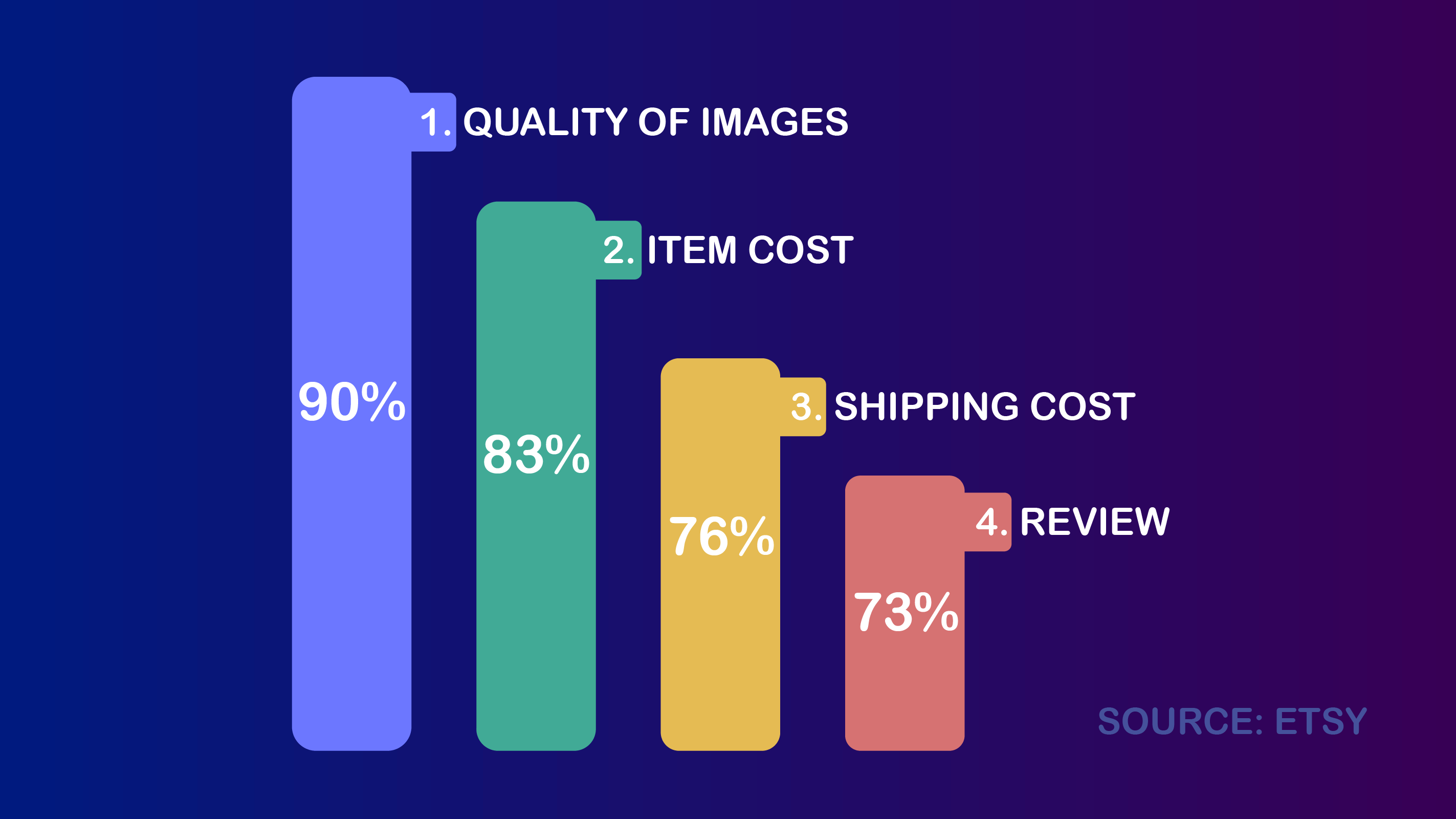 In essence, high-quality product photos not only enhance the visual appeal of your offerings but also hold the potential to turn your products into shareable phenomena. They tap into the fundamental human inclination to connect and engage through visuals, transforming your brand's digital presence into a dynamic force that transcends mere commerce.
3 Compelling Arguments in Favor of High-Quality Product Photos
When advocating for high-quality product photos, it's crucial to present a compelling case that not only highlights the benefits but also addresses potential objections. Here are three powerful arguments that can sway decision-makers in favor of investing in top-notch product photography:
1. A Lucrative Investment with Immediate ROI
Potential Objection: "Photography is expensive and has a high upfront cost."
Product photography is not an expense; it's an investment with a swift and substantial return on investment (ROI). In the digital landscape, visual presentation plays a pivotal role in influencing consumer decisions. From the overall design of your e-commerce platform to the meticulous portrayal of your products through images, every visual element shapes the customer experience.
Recent studies underscore the paramount importance of images in the online shopping journey. An astonishing 93% of consumers cite images as a major factor influencing their purchasing decisions when shopping online. Furthermore, more than half of online shoppers admit that they would abandon a website if they found its visual aesthetics unappealing.
By upgrading your product photography, you have the power to make an immediate impact on sales.
Consider the following statistics:
A survey by Splashlight reveals that consumers prefer to see at least three to five product photos, showcasing the item from various angles.
More than half of consumers prefer product photos that feature apparel on models, providing a realistic perspective of fit and style.
An analysis of leading fashion and apparel websites demonstrates that these brands display an average of eight product photos per page.
While it's undeniable that product photography entails an initial investment, it serves as a catalyst for transforming casual browsers into enthusiastic buyers. The visual allure of high-quality images can significantly enhance your conversion rates, ensuring that your investment yields a swift and lucrative return."
2. Enhanced Brand Credibility and Trust
Potential Objection: "Is product photography really that essential for building brand trust?"
In the fiercely competitive digital marketplace, establishing and maintaining brand credibility is paramount. High-quality product photos contribute significantly to this endeavor by fostering trust among your audience.
When customers browse your online store, they are essentially embarking on a visual journey where every image they encounter shapes their perception of your brand. Poor-quality or uninspiring product photos can erode trust, leaving potential buyers skeptical about the authenticity and reliability of your offerings.
On the other hand, crisp, visually appealing product images convey professionalism, attention to detail, and a commitment to excellence. They provide prospective customers with a clear and accurate representation of your products, aligning your brand with transparency and integrity.
Furthermore, studies indicate that consumers place immense importance on the quality of product images when assessing the credibility of a brand. By investing in high-quality product photography, you demonstrate your dedication to delivering exceptional products, ultimately strengthening your brand's reputation and trustworthiness.
3. Competitive Edge in the Digital Landscape
Potential Objection: "Is product photography a competitive necessity, or is it optional?"
In the digital realm, where e-commerce competition is relentless, securing a competitive edge is imperative for sustainable success. High-quality product photos serve as a potent tool for distinguishing your brand from the competition.
Consider the following insights derived from consumer behavior:
A significant percentage of online shoppers express a desire to see multiple product photos, encompassing various angles and detailed views. Meeting this demand sets your brand apart as a provider of comprehensive product information.
Shoppers increasingly prefer product photos that feature apparel on models, enabling them to envision how the items would look and fit in real life. Providing such images not only enhances the customer experience but also positions your brand as attuned to consumer needs.
In a competitive analysis of leading fashion and apparel websites, it becomes evident that brands that offer an extensive array of product photos enjoy a distinct advantage. By exceeding customer expectations in this regard, your brand gains a competitive edge in the digital marketplace.
In essence, high-quality product photography is not a mere luxury but a strategic necessity. It empowers your brand to rise above the competition, resonate with customers, and maximize sales potential. By recognizing the pivotal role of product photography in the digital landscape, your organization can position itself for sustained growth and market dominance.
Building the Case for Quality Product Photos
Having equipped yourself with a persuasive case for investing in quality product photography, it's essential to access additional resources that can guide you through the journey of creating exceptional images for your e-commerce business. Here are valuable insights and tools to further support your endeavors:
1. Professional Photography Services
Consider enlisting the services of professional photographers who specialize in product photography. These experts possess the technical skills and artistic vision necessary to capture your products in the most captivating and authentic manner. Collaborating with professionals can streamline the process and ensure impeccable results.
2. Photography Equipment and Setup
Explore the essential photography equipment and setup required to achieve high-quality product photos. This includes cameras, lenses, lighting solutions, and backdrops. Understanding the technical aspects of photography equipment empowers you to make informed decisions and optimize your visual content.
3. Editing and Retouching
Learn about image editing and retouching techniques to enhance the quality of your product photos further. Software tools like Adobe Photoshop provide powerful capabilities for fine-tuning images, correcting colors, removing imperfections, and ensuring consistency across your visual content.
4. E-commerce Platforms and Integration
Discover e-commerce platforms and integrations that facilitate the seamless display of your product photos on your online store. User-friendly platforms like Shopify, WooCommerce, and BigCommerce offer customizable templates and features designed to showcase your visuals effectively.
5. DIY Product Photography
If you prefer a hands-on approach, delve into do-it-yourself (DIY) product photography guides and tutorials. These resources provide step-by-step instructions on setting up a photo shoot, capturing stunning product images, and editing them to perfection.
6. Customer Feedback and Testing
Embrace the importance of customer feedback and testing to continually refine your product photography strategy. Conduct A/B testing to assess the impact of different image styles and layouts on conversion rates. Actively seek input from your target audience to align your visuals with their preferences.
7. E-commerce Best Practices
Stay informed about e-commerce best practices related to product photography. Explore industry trends, case studies, and success stories to gain inspiration and insights into optimizing your visual content for maximum impact.
By leveraging these additional resources, you can elevate your product photography efforts and unlock the full potential of high-quality images in driving sales and enhancing your brand's online presence."
[Note: This response adds depth and guidance to the original content, offering a comprehensive perspective on resources and strategies for quality product photography.]