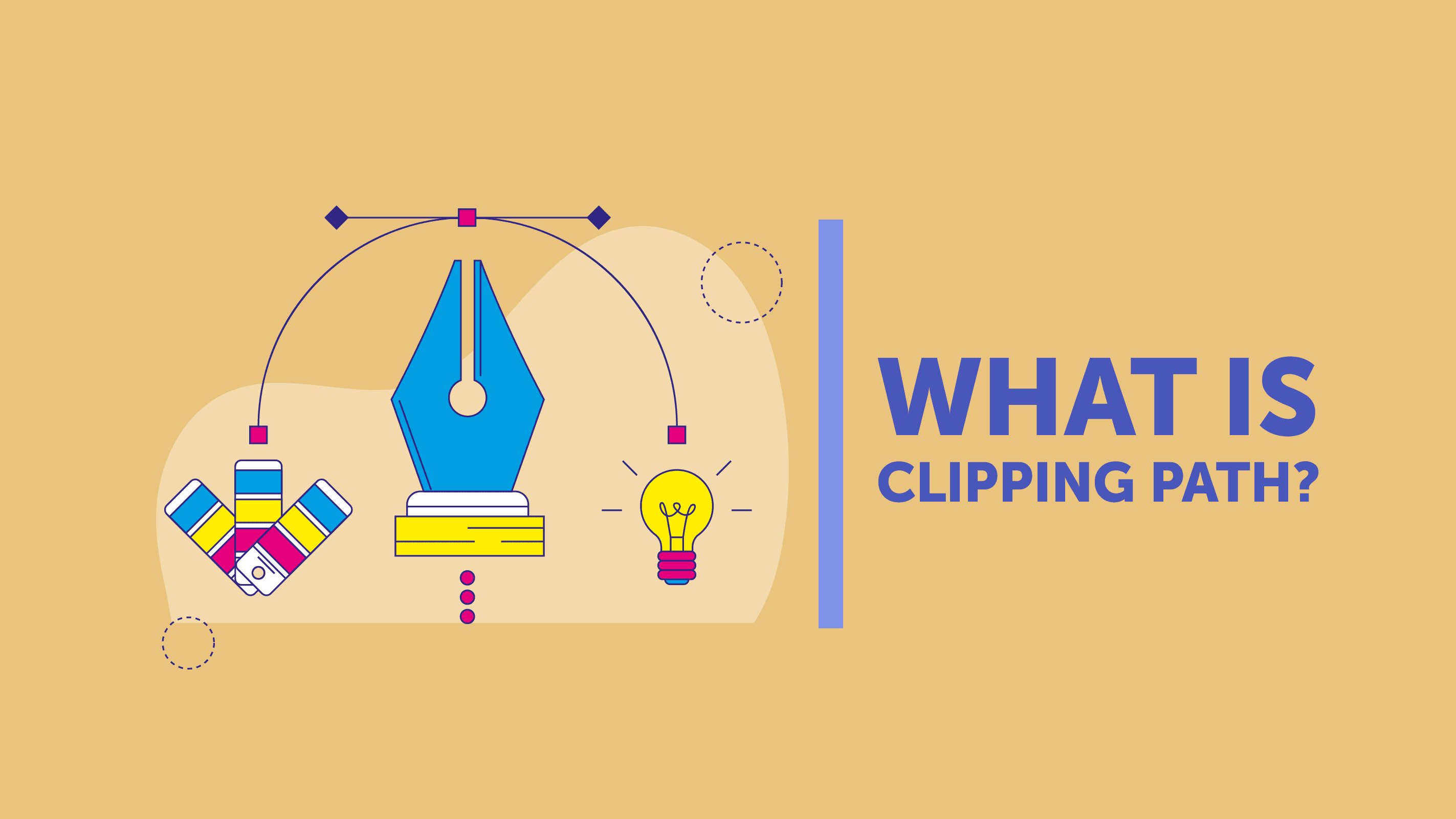 What Is A Clipping Path? Everything You Need to Know
A clipping path in Photoshop is an essential technique for isolating objects or elements within an image. Think of it as a digital scissor that cleanly separates your subject from its background. This process is crucial for tasks like background removal, image manipulation, and creating composite visuals.
Clipping paths are indispensable in various fields, from e-commerce product photography, where backgrounds need to be removed for a professional look, to graphic design, where precise object isolation is key to creating stunning visuals. As a photo editor or graphic designer, mastering the art of clipping paths is essential for achieving high-quality results and making your work stand out. It's a skill that's worth its weight in gold in the world of digital editing.
What Is a Clipping Path?
The Clipping Path technique in Photoshop is a highly precise and versatile method for creating vector-based paths or shapes around objects within an image. It is widely used for non-destructive background removal, which plays a pivotal role in enhancing the aesthetics of images.
At its core, a Clipping Path allows you to separate an object or subject from its original background or surroundings. This separation is done with pixel-perfect accuracy, resulting in a clean, well-defined edge around the object. This technique is favored for its ability to maintain the integrity and quality of the isolated object, making it an essential tool in various industries, including e-commerce, graphic design, advertising, and photography.
The primary purpose of a Clipping Path is to remove the background from an image or replace it with a different one. This process is particularly valuable in product photography, where images are often required to have a consistent, distraction-free background. By creating a precise path around the subject, you can achieve a seamless transition between the object and its new background.
To create a Clipping Path, the Pen Tool in Adobe Photoshop is employed. The Pen Tool allows for precise control over anchor points and curves, enabling the creation of a path that closely follows the contours of the object. This path is then used to define which parts of the image should remain visible and which should be concealed or "clipped."
One of the key advantages of using Clipping Paths is their non-destructive nature. Unlike some other selection techniques that alter the original image, a Clipping Path preserves the image's quality, ensuring that no pixels are lost or modified. This makes it a valuable tool for professionals who require high-quality edited images.
Clipping Paths are also highly customizable. They can be adjusted to suit the specific needs of the image, whether it's a simple product cutout or a complex subject with intricate details. This flexibility allows for a wide range of creative possibilities, making Clipping Paths an essential part of a photo editor's toolkit.
Types Of Clipping Paths:
In the realm of image editing, the process of creating paths plays a pivotal role in manipulating and enhancing visuals. However, not all paths are created equal, and their complexity varies based on the nature and intent of the images being worked on. In Adobe Photoshop and Illustrator, two leading graphic design software, you'll encounter three primary types of paths, each tailored to specific editing needs:
Single Layer Path: This is the simplest and most commonly used type of path. It involves creating a path around a single object or subject within an image. Single layer paths are perfect for tasks such as background removal, product image cutouts, or enhancing the clarity of a single element in a photograph. The process is relatively straightforward and efficient, making it an essential tool for everyday image editing.

Multi-Layer Clipping Paths: As the complexity of an image increases, so does the editing challenge. Multi-layer clipping paths are designed for precisely such scenarios. They allow editors to create separate layers for each element within an image. This is particularly useful when working with group photos, complex compositions, or images containing multiple objects that require individual isolation or adjustment. By using multi-layer paths, editors can maintain complete control and flexibility over each component, ensuring a high level of precision and customization.

Illustrator Clipping Path: Illustrator, a vector-based graphic design program, introduces its unique approach to clipping paths. Instead of traditional pixel-based editing, Illustrator relies on vector graphics. Here, a clipping mask is employed to determine which parts of a vector illustration or object should remain visible. This technique is commonly used in graphic design to create intricate and precisely defined shapes, layouts, or typography compositions.

Understanding these three fundamental types of paths equips image editors and designers with the versatility to handle a wide array of editing tasks. Whether it's simplifying with a single layer, navigating complexity with multi-layer paths, or exploring vector precision in Illustrator, having the right tool for the job ensures that editing projects are not only efficient but also produce high-quality results. The choice of path depends on the specific requirements of the project, allowing professionals to deliver tailored and visually compelling content.
Learn How to Create And Use Clipping Path in Photoshop [ A Complete Guide ]
Why Is Clipping Path Important?
A clipping path is the essential tool for precision when it comes to isolating subjects from their backgrounds. It's like wielding a digital scalpel in Photoshop, especially useful for intricate or complex images. Using the Pen Tool along the edges of an object, you can achieve immaculate selections.
Whether you're preparing a transparent product image for your e-commerce store or fine-tuning visuals for a magazine layout, clipping paths are your secret weapon. They allow you to trim away unnecessary elements, leaving behind a clean, professional, and attention-grabbing image that seamlessly fits into any setting.
In simple terms, a clipping path is your shortcut to picture-perfect visuals, where the subject takes the spotlight while unwanted backgrounds fade into the background. It's an indispensable technique for making images look their best, whether online or in print.
What Are The Uses of A Clipping Path?
Clipping paths have a wide range of uses in image editing and graphic design due to their ability to precisely isolate objects or elements within an image. Here are some common applications:
Background Removal: Clipping paths are most commonly employed to remove backgrounds from images. This is especially important in e-commerce, where product images need to be displayed on clean, consistent backgrounds. Clipping paths ensure that the subject stands out without any distracting elements.
Product Photography: In product photography, clipping paths are indispensable. They help create polished and professional product images by isolating items from their original backgrounds, allowing for uniform and visually appealing presentations.
Image Manipulation: Clipping paths play a crucial role in various image manipulation tasks. They enable designers to change backgrounds, adjust colors, and textures, or resize objects within an image, providing creative flexibility.
Image Masking: Image masking techniques, including layer masking and alpha masking, rely on clipping paths to precisely control the visibility of different parts of an image. This is useful when you want to blend images or apply effects selectively.
Collage Creation: When crafting image collages or composites, clipping paths are essential. They allow you to extract and integrate different elements into a cohesive composition, ensuring smooth transitions and harmonious visual arrangements.
Selective Editing: In portrait and product photo retouching, clipping paths are used for selective editing. They enable editors to isolate specific areas for targeted adjustments, such as enhancing facial features or product details.
Drop Shadows and Reflections: Clipping paths are instrumental in adding realistic drop shadows or reflections to objects. This enhances the depth and three-dimensionality of objects in design projects, making them visually appealing.
Design Layouts: Graphic designers use clipping paths extensively to create intricate layouts and designs. They can precisely control the visibility of various design elements, ensuring that the composition meets their creative vision.
Magazine and Catalog Design: In publishing, such as magazine and catalog design, clipping paths are essential. They allow designers to seamlessly integrate images into layouts, enabling text to flow around objects or subjects for a polished and professional appearance.
Fine Art and Illustrations: Artists and illustrators use clipping paths to create precise selections in digital artwork. This ensures that shapes and figures are well-defined and distinct, contributing to the overall quality of the artwork.
Jewelry and Fashion Photography: In industries where intricate details matter, like jewelry and fashion, clipping paths are crucial. They help highlight products and models by removing distracting backgrounds, and showcasing the beauty and craftsmanship.
Web Design: Clipping paths are valuable in web design to optimize images for online use. Unwanted elements or backgrounds can be removed, ensuring that visuals seamlessly fit within the website's design and contribute to a pleasant user experience.
Packaging Design: Clipping paths are essential in packaging design. They enable designers to showcase products against different backgrounds, ensuring that they look their best on various packaging materials, and helping products stand out on the shelf.
In essence, the uses of clipping paths are diverse and encompass nearly every aspect of image editing and graphic design. They provide professionals with the precision and flexibility needed to achieve specific visual goals, resulting in visually appealing and impactful images across various industries and applications.
Unlocking E-commerce Success: The Power of Photoshop Clipping Path Services
The importance of Photoshop clipping path services is surging in response to the escalating demands of the e-commerce industry. In this digital marketplace, precision is paramount, with e-commerce stores mandating images that adhere to exact dimensions, resolutions, and background color specifications.
For instance, Amazon, a juggernaut in the e-commerce space, enforces stringent image optimization criteria for product listings. Similar regulations apply across the e-commerce spectrum, spanning platforms like Alibaba and Walmart. Complying with these prerequisites is non-negotiable.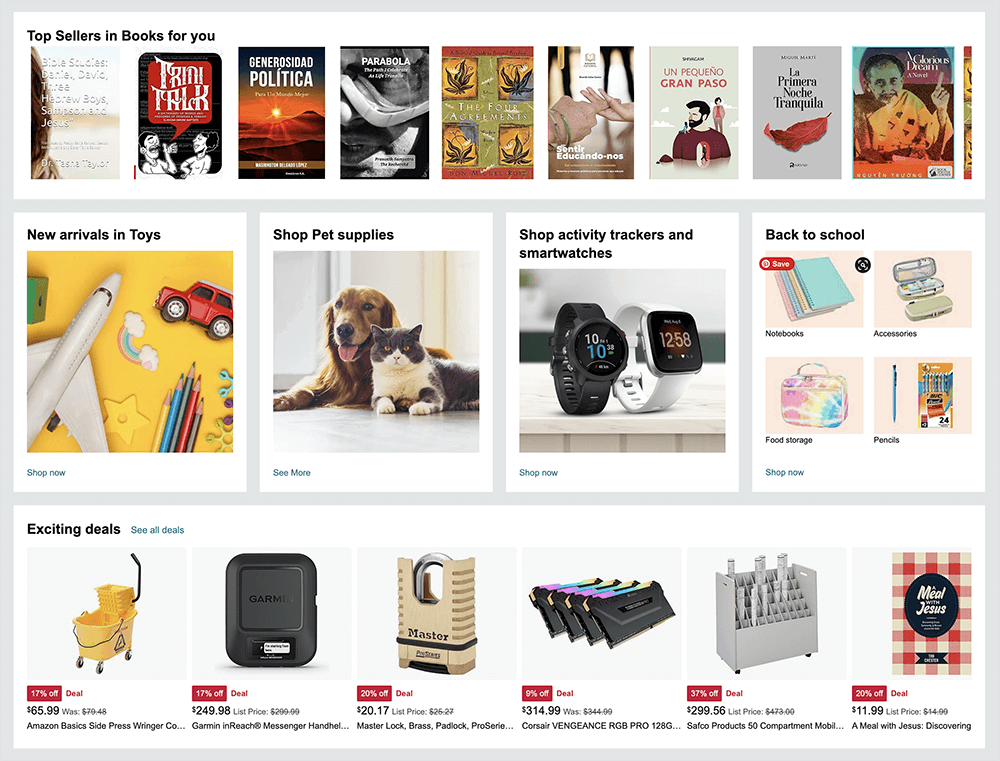 The primary objective of clipping path services is to meet these e-commerce standards and captivate users by presenting images of the highest quality. This optimization serves as the bedrock for successful e-commerce engagement.
Crucially, a white background remains the gold standard and a fundamental requirement for most e-commerce platforms. This preference isn't arbitrary; it's grounded in human psychology and its impact on conversion rates. A white background fosters clarity, offering users an unobstructed view of the product and significantly enhancing the likelihood of conversion.
Hence, maintaining a white background while incorporating PNG or background-less images is not just recommended but essential. Clipping path service companies play a pivotal role in achieving this. They ensure that product images are flawlessly isolated, allowing them to seamlessly blend into the white background. This meticulous attention to detail aligns with the psychological and conversion-driven imperatives of e-commerce.
In a landscape where visuals heavily influence purchase decisions, clipping path services are the linchpin for enhancing the quality, appeal, and ultimately, the conversion rates of e-commerce product images. They transform raw visuals into optimized, high-converting assets, ensuring that businesses thrive in the competitive digital marketplace.
Mastering the Clipping Path: A Graphic Designer's Essential Tool
A clipping path is a vital tool in the arsenal of graphic designers, empowering them to craft impeccable images. Its primary function is to eliminate unwanted elements, such as text, logos, or backgrounds, from photographs and graphics.
This technique involves capturing multiple shots of the same image from various angles. The photographer then chooses the most suitable shot for further editing. Subsequently, skilled designers employ software to seamlessly blend these selected images into one cohesive and polished final photo.
The beauty of this method lies in its efficiency, saving substantial time and effort. However, it demands a high degree of skill and expertise to execute effectively.
Consequently, every Photoshop expert, whether they specialize in retouching, photo manipulation, color correction, shadow manipulation, logo design, or vector restoration, finds the clipping path indispensable. It's the key that unlocks the door to precision and perfection in the realm of digital design and image editing.