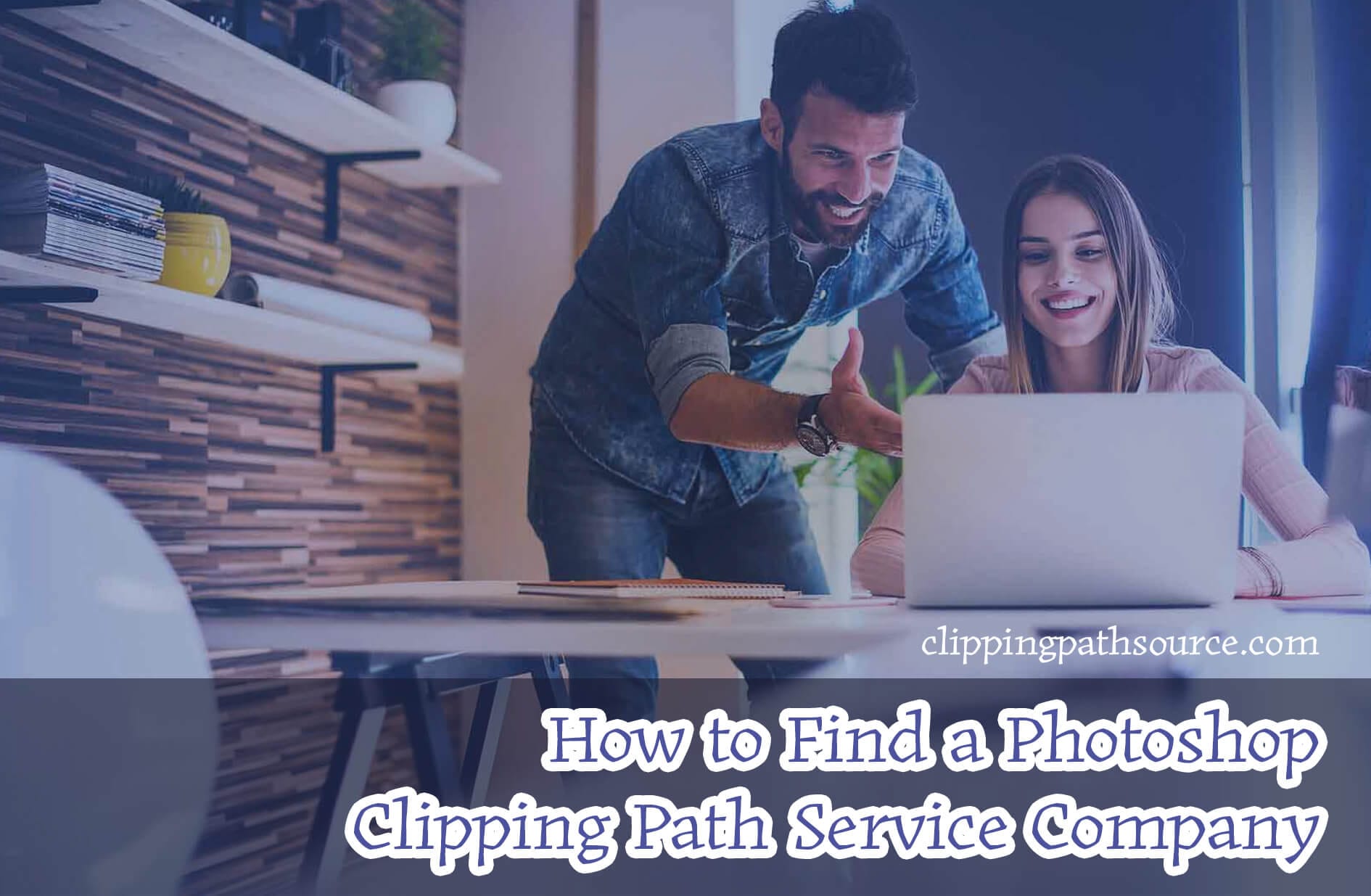 Finding a reliable Photoshop clipping path service company is crucial for businesses and individuals looking to outsource their image editing needs. These companies specialize in creating precise clipping paths, isolating objects from backgrounds, and providing various other image editing services. Here's a step-by-step guide on how to find a Photoshop clipping path service company:
Define Your Needs:Before you start searching for a clipping path service provider, clearly define your requirements. Determine the scope of your project, including the number of images you need to edit, the complexity of the clipping paths, and any specific editing or turnaround time requirements.
Online Search:Begin your search by conducting an online search using search engines like Google. Use relevant keywords such as "clipping path service," "image editing company," or "Photoshop clipping path outsourcing." This will generate a list of potential service providers.
Read Reviews and Ratings:Check online reviews and ratings for the companies that appear in your search results. Websites like Trustpilot, Clutch, and Google Reviews can provide insights into the experiences of previous clients. Look for companies with positive feedback and a track record of delivering quality work.
Ask for Recommendations:Seek recommendations from colleagues, friends, or professional networks who may have used clipping path services in the past. Personal recommendations can be valuable in finding trusted service providers.
Visit Company Websites:Visit the websites of potential service providers to gather more information. Look for details such as the range of services offered, pricing structures, sample work, and contact information. A professional and informative website is often indicative of a reputable company.
Review Portfolios:Many clipping path service companies showcase their portfolios on their websites. Examine these portfolios to assess the quality and variety of their work. Pay attention to their ability to handle different types of images, including products, people, and complex objects.
Check Pricing and Payment Options:Request price quotes from multiple service providers. Compare their pricing structures and ensure they align with your budget. Be cautious of extremely low prices, as they may indicate subpar quality or hidden costs. Also, inquire about payment methods and terms.
Communicate with Service Providers:Contact the shortlisted service providers directly. Engage in a conversation to discuss your project's requirements, deadlines, and any specific instructions. Assess their responsiveness, willingness to accommodate your needs, and their ability to communicate effectively in English or your preferred language.
Evaluate Turnaround Times:Discuss turnaround times and ensure they align with your project schedule. Some companies offer expedited services for a higher fee, while others may have longer lead times. Choose a provider that can meet your deadlines without compromising on quality.
Quality Assurance and Revisions:Inquire about the quality control processes in place at the company. Ask about their policies regarding revisions and corrections. A reputable company should be willing to make necessary adjustments until you are satisfied with the final results.
Privacy and Data Security:Given that you'll be sharing images and potentially sensitive data with the service provider, ensure they have robust data security measures in place. Ask about their privacy policies and how they handle client data.
Request Test Samples:Before committing to a large project, consider requesting test samples or a trial project to evaluate the service provider's quality and consistency. This allows you to assess their proficiency in creating accurate clipping paths.
Check Customer Support:Evaluate the company's customer support capabilities. A responsive and accessible customer support team can be invaluable in addressing queries, concerns, and issues that may arise during the project.
Review Terms and Contracts:Carefully review the terms and conditions of the service agreement or contract. Ensure that it outlines the scope of work, pricing, deadlines, payment terms, confidentiality clauses, and any other relevant details.
Ask for References:Don't hesitate to ask the service provider for references from past clients. Contact these references to inquire about their experiences with the company's services, reliability, and overall satisfaction.
Make an Informed Decision:After conducting thorough research and considering all the factors mentioned above, make an informed decision about which clipping path service company to choose. Select the provider that aligns best with your project requirements and expectations.
Remember that finding the right clipping path service company may take some time and effort, but it's crucial for ensuring the quality and success of your image editing projects. Prioritize quality, reliability, and communication when making your selection, and establish a long-term partnership with a service provider that consistently meets your needs.