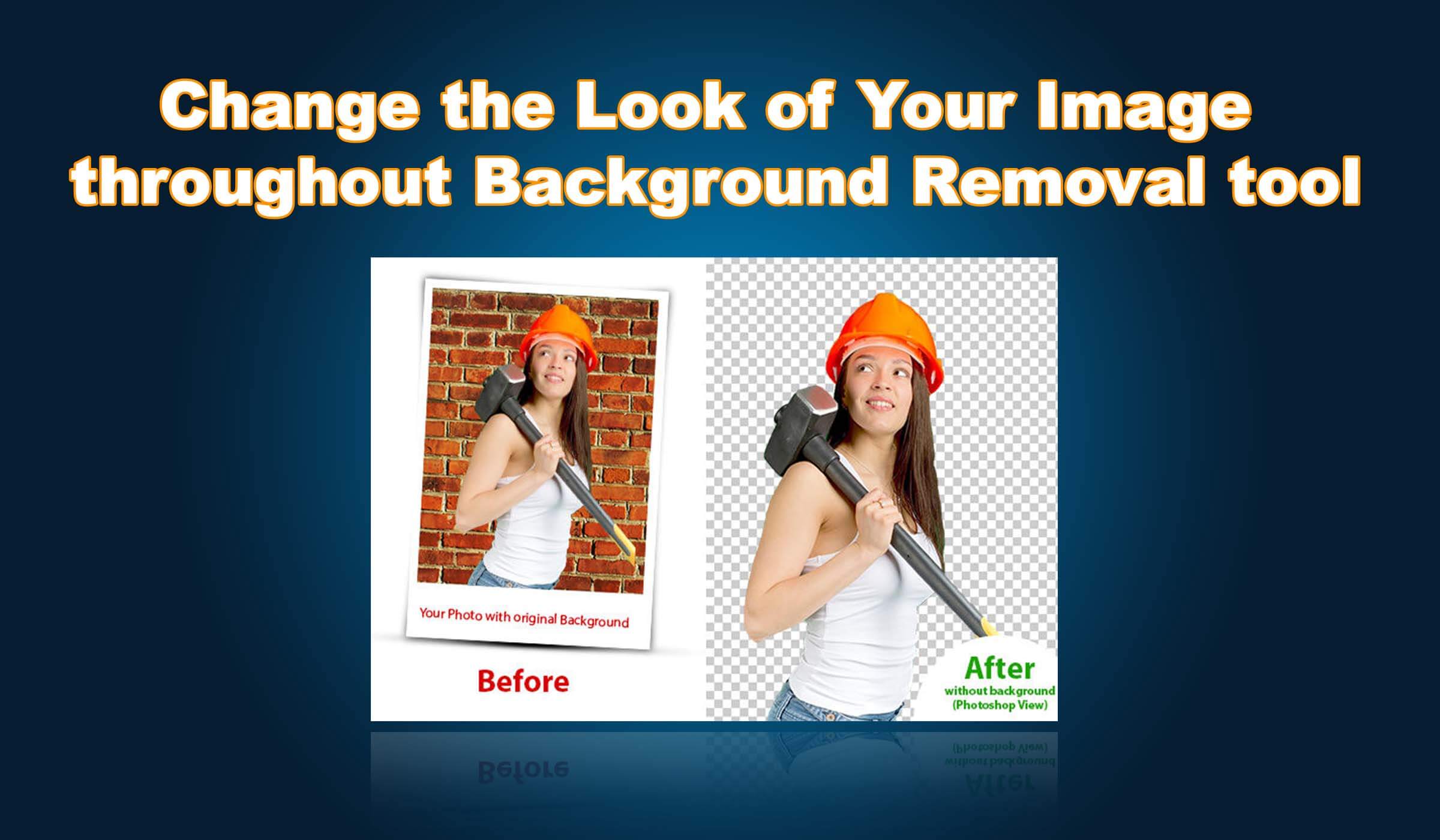 In this article, we are going to discuss changing the look of an image through a background removal tool. There are various agencies that offer online Photoshop services that are very much important and are involved in the online e-commerce industry. Images, as well as photographs, are especially used in the online field for drawing the attention of viewers and customers. When the customers enter your website, the first thing they search for the beautiful images to understand the main content of the post. This is because images are the only thing that helps induce customers in purchasing your products or services.
Suppose you have an old photo of yours that doesn't look much good and you want o give it an astonishing look. You do not have to worry at all because such photo editing services are always there to help you out. They will help your normal and poor picture look stylish and amusing. With just small editing your photograph will have a new life and we can assure you that the particular photo will be your favorite photo.
Some adjustments that you need:
If you have a normal photo and you want to make that photo look extraordinary by simply adding a new background, online photo editing services can easily do this task for you. All they will do is just the minor adjustments and you are good to go. Your photo will look livelier and much more gorgeous than before. Removing the background is not enough, one needs to beautify it by changing some adjustments to the image. This technique will add a new look to a photo.
Creativity is all you need:
Removing the background from an image online and then inserting a fresh photo as a background image with the help of a background removal tool needs a lot of skill and effort. Replacing a background is not an easy task as you are going to give a realistic look to a photo. There are a lot of alternative approaches that you can apply but all you have to do is apply your own creativity skill. It totally depends on you. There is software available by which you can edit your image but we always recommend using Photoshop. It has some excellent features by which you can edit your image. However, if you are new to Photoshop, you need to be very careful while replacing a background and then blending it well. A simple mistake can spoil your entire image.
Use of Photoshop in replacing a background:
Photoshop is also called a magical tool by using which you can change your image entirely. With the help of this software, you can modify your image on a professional level. Apart from that, if you want you can also make use of a background removal tool for eliminating the entire background from your photo. But you have to always make sure that you drag the edges properly. However, for beginners, it can be a bit complicated step that involves the usage of a background removal tool as well as a technique for cleaning the entire background. This technique will help in changing the entire look of the image as well as will give that amount of professional touch.
With the help of a brush background removal tool, one can give an authentic look to a photo. Along with that, with the help of a masking tool, one can easily remove the background and make an adjustment on his own. One can even add attractive effects to an image which will help in grabbing the attention of the clients by uploading clear and focused images.
So these are some of the basic things which we wanted to discuss with you. Always make sure to add a perfect photo as a background image because this is the only thing that will help in making your photo as livelier as possible. We hope that this article has helped you out. For more such queries, you can contact us.