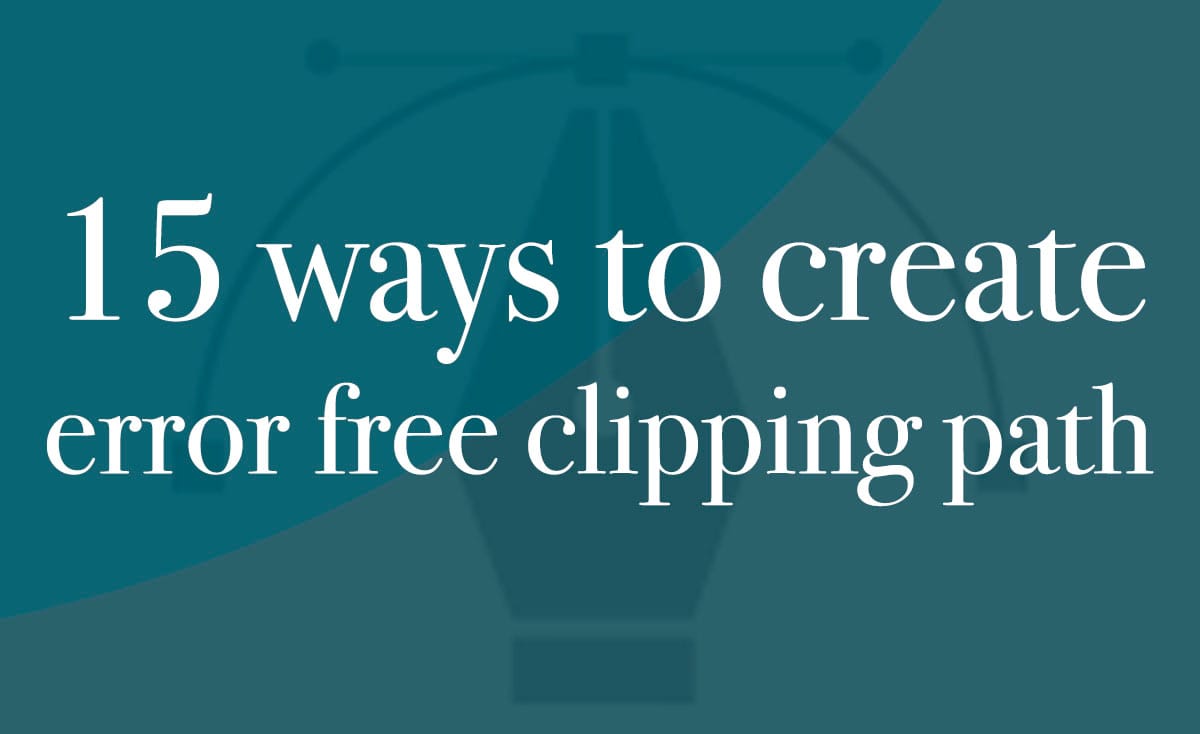 We dream of an error-free Clipping Path. When we combine graphics tools from Adobe Photoshop in a page layout program such as Adobe InDesign, we may want to compound the objects in your graphic over a differently colored background. But when we bring the graphic into the layout, the backdrop behind the photo spoils the background. Photoshop clipping path is programmed to make the unnecessary photo background disappear.
Here I'm going to discuss 15 easy steps to create perfect and error-free Clipping Paths:
Open a photo from the File location

Go to full-screen mode. (Press the "F" key on your keyboard to place your file display in full-screen mode)

Enclose the document window with a neutral gray.

Now select the "Zoom" tool or press the "Z" key on your keyboard. Set this to 200% for a better view.

Open "Paths" from the Window menu and select "New Path" from the top right corner of the "Paths" panel.

Select the manual pen tool from the toolbox or press the "P" key on your keyboard.

Start drawing your clipping path from a convenient starting point.

Draw a pixel inside the edges of your graphic so that the path will eliminate all the background colors from your image file.

To draw a straight line, click once to start the line, and to draw a curve, click and drag the pointing cursor.

Draw around the photo object until you reach the starting point.

To close the path place your cursor over the first control point and click.

Now switch to the "Direct Selection" tool from the menu or press the "A" key on your keyboard.

Check your path for uneven spots. Click on a control point with the "Direct Selection" tool and move to adjust its control handles to restructure the path at that spot.

After completion, choose "Clipping Path" and select a path's name.

Finally, save your document in the TIFF format.
This is a basic process for beginners. It takes a lot more skill and expertise to achieve the desired result. For professional purposes, it is better to get the job done by a renowned and reliable outsourcing agency. Nowadays many offshore outsourcing companies from South East Asia are doing very well in this business. Bangladesh is considered the hub of graphic design. Due to relatively cheap service costs than any other country, Bangladesh is in a leading position for outsourcing business.