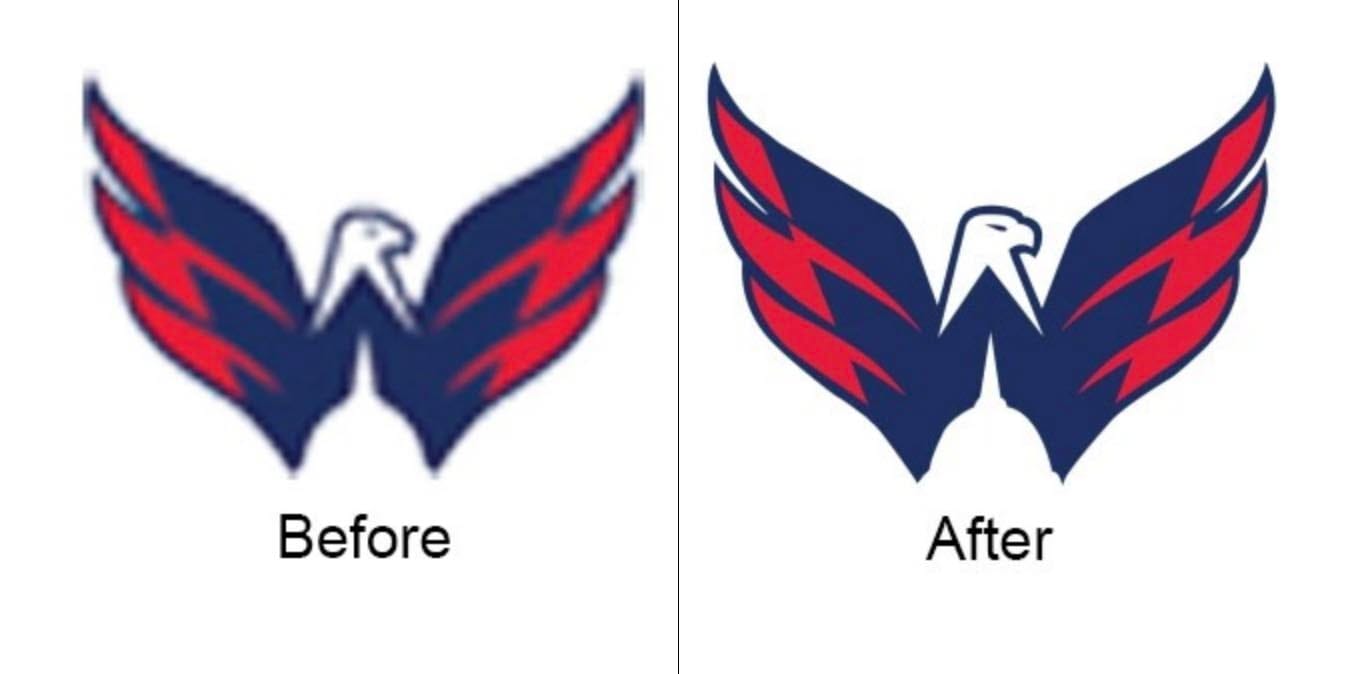 If you have a photo or blurry image that you want to enlarge then vector conversion is ideal for you. Photos, Images, and logos for banners, vehicle wraps, print marketing materials, T-shirt printing, screen printing and more can lose quality when you enlarge them from the original raster file. Here comes the beauty of vector conversion because converting raster to vector preserves the fine details and gives you a big image with crisp, clean lines.
But converting raster files to vector files can be a monotonous and time-consuming task. Outsourcing can free up your precious time at a budget-friendly cost. When we deliver you your vector files, you can use them at any size without losing the quality of the image.
Enlarge your image and slogan for the sign at your next trade show, create vector line art to print your logo, or get clean vectors to screen print your emblem on t-shirts. At Clipping Path Source, we manually draw each vector to make sure every detail is captured which will be helpful to enlarge your business.
VECTOR CONVERSION SERVICES AT CLIPPING PATH SOURCE:
What is vector conversion?
Converting raster to vector is when raster files are manually recreated in vector format. This process can be automated, however, the results of the automated conversion are typically not good. The best way to truly convert a raster to a vector file is to skillfully recreate the original image by hand.
The difference between raster and vector: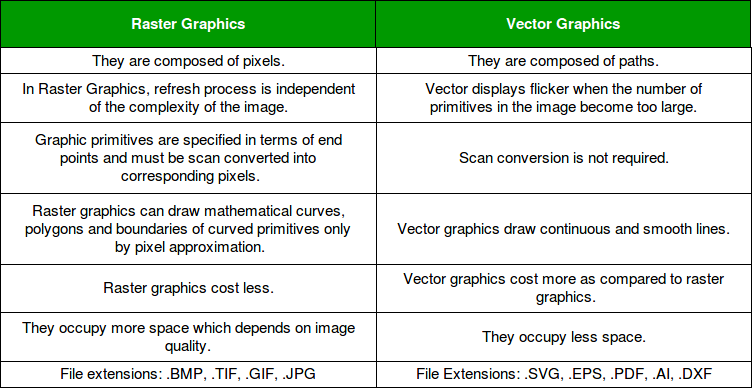 Raster files are basically defined by a series of pixels. These pixels cause the image to lose some detail depending on the quality of the photo or image. However, this is normally only seen when the image is enlarged, making it look pixelated (sort of like an 8-bit video game).
Raster files don't have every detail, they are normally smaller in size. This smaller size makes them great for use on your website or online store. GIFs, PNGs, and JPEGs are ordinary raster file types.
Vector files are described by a series of points that create straight and/or curved paths. This visual information is more mathematical — a series of points on a graph with an X and a Y-axis. Because they're not composed of pixels, vectors can be resized to any size without giving up quality — vectors are scalable.
PDF, EPS, SVG, and AI files are common types of vector files. Vector files are great for many printed materials such as business cards, T-shirts, mugs, and banners. Vector files are also a good way to sharpen older, fuzzy graphics. And if you are generating a new graphic or logo, it'll avoid any distortion or quality loss when enlarging or printing the image.
The uses of vector conversion:
If you want to convert a real photograph or hand-drawn image into a graphic.

It will reduce your printing costs by reducing the number of color plates the printer needs to print your images.

You are creating a sign to promote your business and need to print custom graphics.

For engraving, you need to provide vector line art.
Converting vector to raster:
As if vector images have more detail, it's much easier to convert them to raster files. What you need to do is use the Save As function to change the file type of the image.
Vector conversion services at Clipping Path Source:
Anyway, where you're located it doesn't matter, we have a sales and support team that works 24/7 to serve our international clientele. If a client deadline is looming, a business launch is around the corner, or another pressing timeline hits your desk and you can't make a decision on what to do then Clipping Path Source is an efficient vector conversion solution for you.
The file types what we accepted:
The file types what you can receive:
You may upload files of any size up to 100GB through our customer portal. When your files are ready, you can download them directly from our customer portal as well.